Macy's Opening On Thanksgiving "In The Interest Of Courtesy And Convenience"
The march of Black Friday into Thanksgiving continues.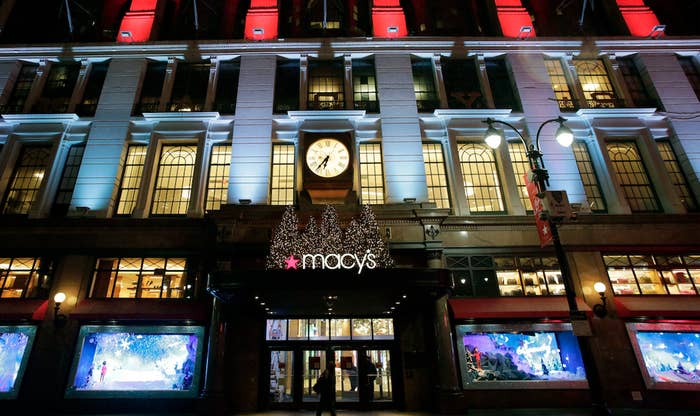 Macy's said it will open on Thanksgiving Day for the third year in a row, just days after outdoor retailer REI drew widespread praise for closing on Black Friday and urging customers to spent the day outside instead.
"Our principal goal is to serve our customer when and how she wants to shop, and our extended hours are always in the interest of courtesy and convenience for customers," a Macy's spokesperson said in an emailed statement. "We understand and respect the impact on our associates, and we began our staffing planning early to allow associates to review available shifts throughout the holiday season, including on Thanksgiving weekend, and to volunteer for those shifts they prefer."
Big retailers seem to be digging their heels in on Thanksgiving openings, a relatively new phenomenon, even as criticism builds around putting employees to work on a national holiday.
In recent years, evidence has showed that pulling Black Friday shopping bonanzas into Thanksgiving simply spreads the weekend's sales out over an extra day, rather than drumming up extra revenue.
At the same time, it's easier than ever to offer similar deals online — Amazon successfully conjured its own version of Black Friday this July called "Prime Day," suggesting consumers will show up whenever and wherever deals are offered.
Macy's said most of its shifts on Thanksgiving day will be worked "by associates who volunteer to work those hours, and they are compensated with additional pay when doing so. Employees often tell us they prefer to work on Thanksgiving evening so they can have Friday off to spend shopping or with friends and family." Macy's staff working on Thanksgiving will be paid time-and-a-half.
It's hard to tell where Thanksgiving ends...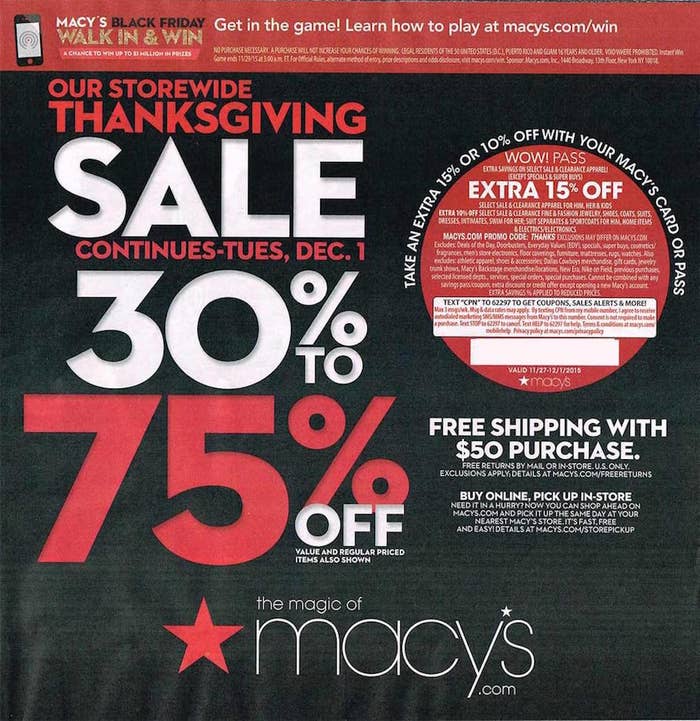 And Black Friday begins.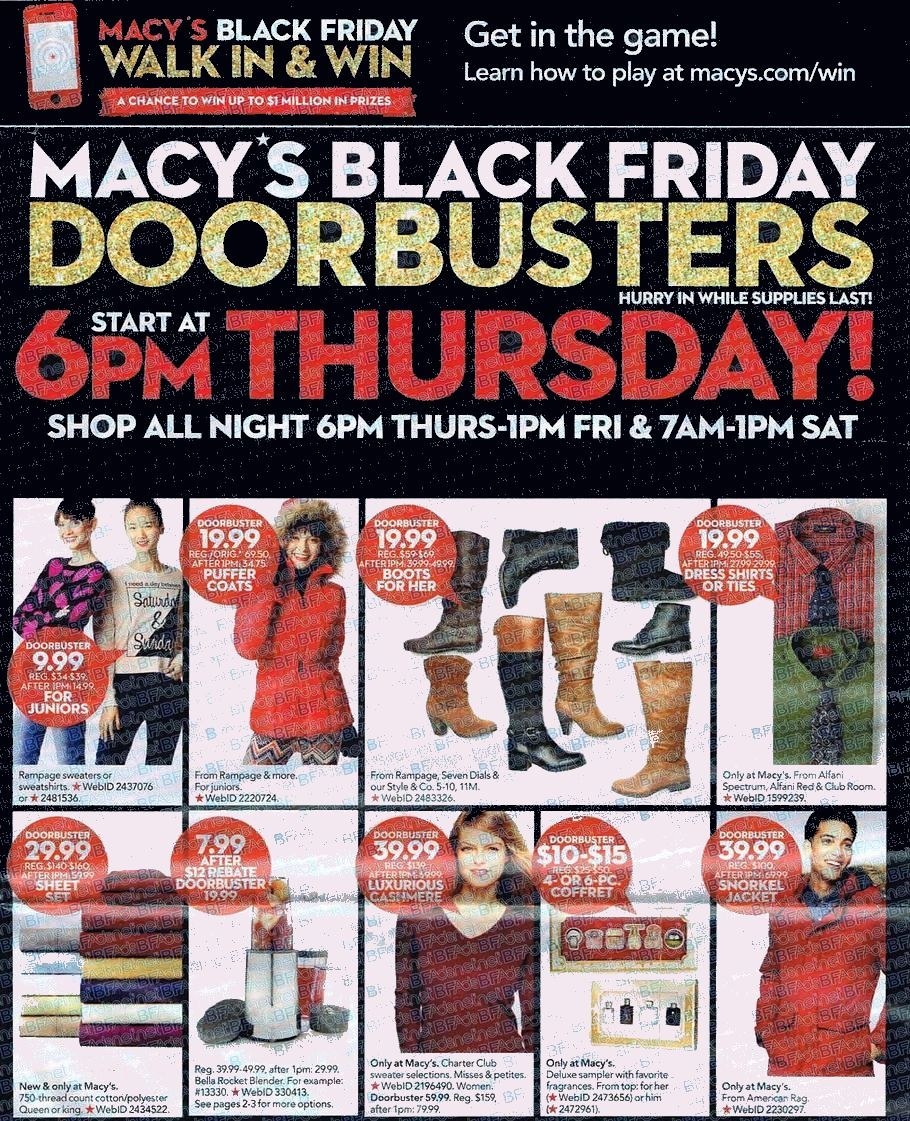 Macy's, which beat retailers like Walmart and Target to the punch in announcing plans for the weekend, will open at 6p.m. on Thanksgiving, for the second year in a row. The company first opened on Thanksgiving in 2013 at 8 p.m. When it announced its plans in 2013, it specified in a statement that the opening would take place "after families across the country have finished their holiday meals and celebrations."
The Macy's spokesperson said that the 6 p.m. opening time is still after "many families" have finished their holiday meals and celebrations. Prior to 2013, Macy's opened at midnight on Black Friday in 2011 and at 4 a.m. on Friday in 2010.
Earlier this week, REI made headlines for closing on Black Friday — bypassing the Thanksgiving Day opening conversation altogether — and paying employees to go outside instead. While more than 700,000 people have used the private company's #OptOutside hashtag on social media so far, the company's chief creative officer noted he didn't expect Black Friday closures to be a trend.
"It would have been a heck of a lot harder if we were a public company," Ben Steele, the CCO, told BuzzFeed News. Macy's, in particular, has reported disappointing results this year.
Still, a number of chains have decided to close their doors on Thanksgiving Day, including GameStop, Ikea and Staples. TJX, the owner of T.J. Maxx, Marshalls and HomeGoods, which recently surpassed Macy's in annual revenue, has also typically closed in recent years.