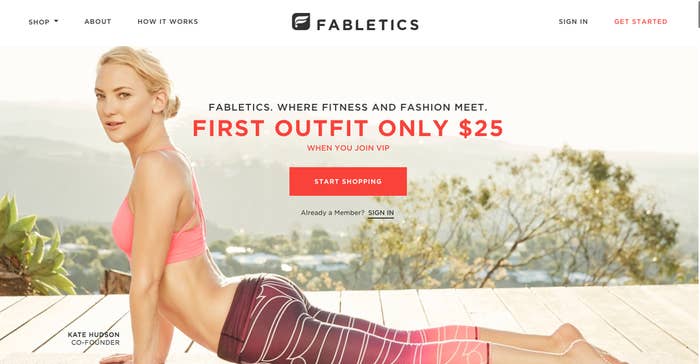 The owner of JustFab, Kate Hudson's Fabletics and ShoeDazzle, is targeting $675 million in sales this year as it keeps expanding despite some criticism of its business model.
The startup's co-founder and co-CEO Adam Goldenberg shared the forecast during a Jan. 11 presentation to Wall Street investors and analysts at the ICR Conference in Orlando, Florida. BuzzFeed News wasn't granted access to the presentation, but obtained a recording of it. Goldenberg said the companies brought in $504 million in sales last year, including more than $150 million from Fabletics, which Hudson co-founded in 2013.
Goldenberg and attendees didn't touch on the many complaints the businesses have fielded over their recurring monthly charges and customer service practices, the latter of which JustFab recently said would be reviewed by a third-party auditor.
Customers and attorneys have complained that the company's websites aren't clear enough that steep "VIP Membership" discounts come with recurring monthly charges that consumers have to remember to opt out of, and that the subscriptions are unnecessarily difficult to cancel.
When one attendee asked about the average number of months customers remain members, Goldenberg said it's a "very high number," noting "we don't think about it in terms of months because you don't have to buy every month."
"After our first year, we still have over 60% of our customers enrolled in the VIP membership program, so very, very low churn," he said. "We find the highest cancellations are going to happen in the first 90 days and then by six to eight months, we're sort of the 1, 2% monthly churn."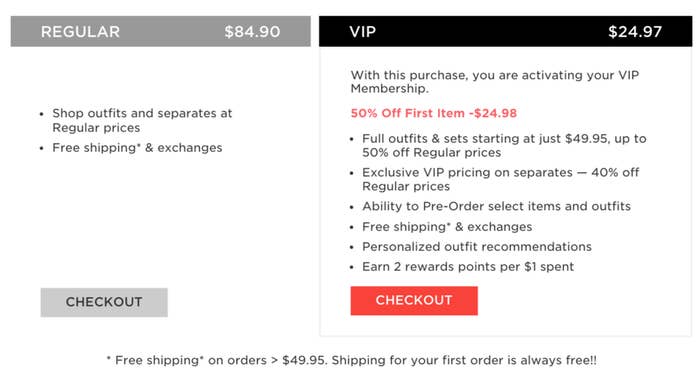 JustFab's revenue numbers compare to Vera Bradley's annual sales of $509 million and Lululemon's sales of more than $2 billion.
Goldenberg touted the company's "incredible brand building" capabilities, adding that traditional retailers aren't capable of such rapid growth and brand awareness. The company plans to spend more than $100 million on advertising this year, which "is very much our core strength," he said.
JustFab's leaders have an unusual history, a BuzzFeed News investigation found last year. In 2014, Goldenberg was named in a nearly $50 million judgment over Sensa, a company he led that sold a bogus miracle weight-loss powder. It was the second-biggest deceptive advertising settlement with the FTC ever, and its subsequent bankruptcy spurred ongoing lawsuits from Bank of America and a distributor.
Beyond that, he and JustFab co-founder Don Ressler have been accused of conning consumers into unwanted subscriptions on everything from anti-aging shampoo to anti-cellulite cream in a string of businesses since at least 2004.
Goldenberg said in Monday's presentation that of the five companies he has built over 18 years, three had "very successful exits" while one was a "learning experience bankruptcy," in an apparent nod to Sensa.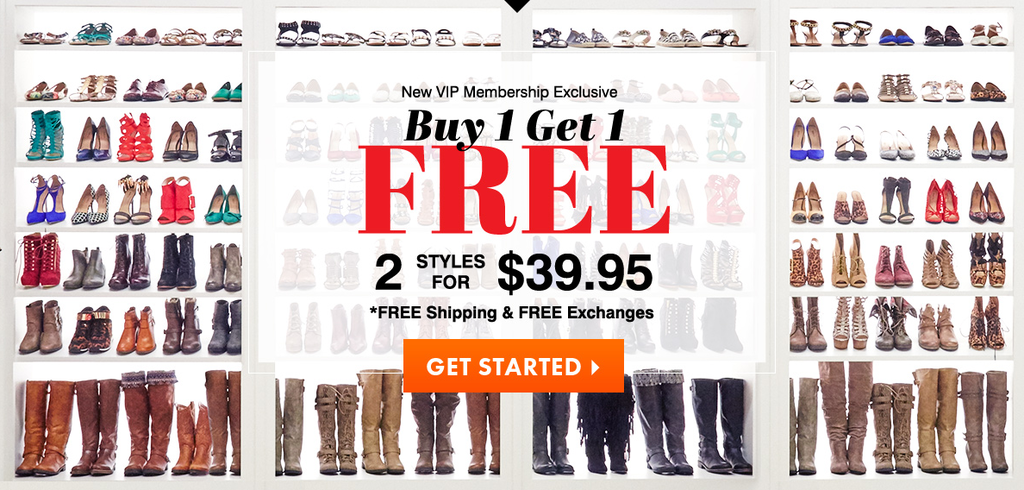 JustFab was said to be valued at $1 billion in 2014, making it a so-called unicorn startup, with more than $300 million in funding. In recent years, the company has reached at least three settlements over its business practices, and its sites have attracted more than 1,000 complaints with the Better Business Bureau and the FTC, with many others on review sites, Facebook and Twitter. Recently, lingerie startup Adore Me has faced similar complaints.
Still, JustFab's websites have more than 4 million VIP members, according to Goldenberg, which comprise more than 95% of its customers. He said to "think of it as an Amazon Prime or Costco but free" in his Monday presentation.
"Instead of customers having to spend $50 a year, we ask for customers to make a commitment of their time," he said. "As a VIP member you are obligated to come visit JustFab or Fabletics or ShoeDazzle once every single month in the first five days of the month and see what your boutique is. You then have the option to skip that month or to make a purchase. If you forget to come or you choose not to come, we then will bill you $40 for a membership credit which is just like a gift card, never expires." (Fabletics is more expensive at $50 a month.)
"Customers absolutely love this program," he said in the presentation. "I really believe we're changing the way women and hopefully men are going to shop for fashion in the future."