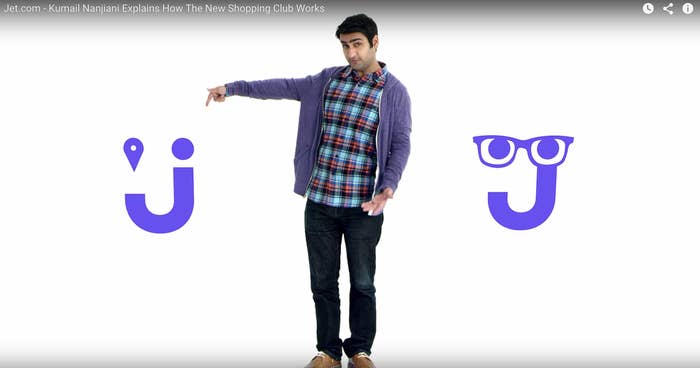 Jet.com, an online shopping startup that raised more than $200 million before its launch, has abandoned the $50 yearly membership fee its founder said would be central to its business model, just eleven weeks after launching to the public.
From the beginning, Jet and its charismatic founder Marc Lore have said that the company will make money from the $50 membership fee instead of markups on its items, in a Costco-style discount club system. But today Jet said it's dropping the membership fee, just before a wave of free three-month trials were set to expire.
Instead of making its money from membership fees and selling goods with no profit margin, Jet appears to instead be moving toward a more conventional retail model, making its money from the pricing of its items and being open to everyone.
While the company originally planned to offer discounts of 10-15% relative to all its competitors — including Amazon — "It turns out 4 to 5 percent is enough of a discount for shoppers," Lore told Re/code's Jason Del Rey, citing the discount consumers get when adding more products to orders. "Conversions are incredible, and [they] don't get that much better as we reduce prices."
That's a major reversal from this Bloomberg Businessweek story in January, when Lore said: "The bottom line is, we're basically not making a dime on any of the transactions. We're passing it all back to the consumer."
When BuzzFeed News discussed Jet.com's model with Lore in January, a big part of the proposition was that any commission the website got in exchange for directing a consumer's purchase to a retailer, like say, Staples or Dick's, would fuel a much bigger discount than those found elsewhere.
On many affiliate sites, "the model is I get 10% commission and get 5% back to you and I get 5%," he said. "Since I'm not making a profit there, I'm making the membership, I can give the whole thing back, so you're getting twice the discount you'd get from an affiliate site."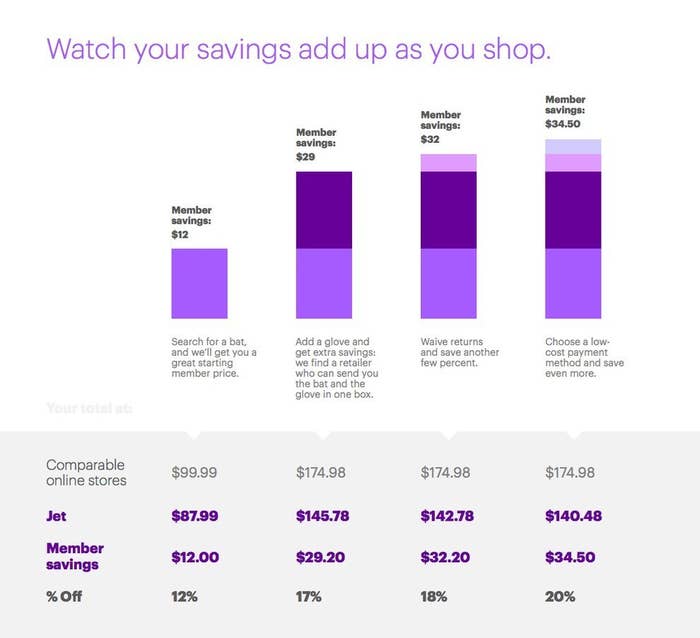 Lore said in a post on Medium that it's dropping the membership fee because "the response to Jet's core value proposition has been stronger than we anticipated." Consumers have quickly picked up on the discounts Jet.com can provide by building efficient orders, and have been ordering double the average number of units that the company expected, Lore wrote.
The change will likely attract more customers, but it means Jet is losing what it expected to be its main source of profit. In April, its chief revenue officer told Wells Fargo clients that the startup expected to have more than 1 million customers paying $50 a year by the end of 2015, and 15 million paying subscribers in five years, according to the Wall Street Journal.
Lore is no stranger to the world of online shopping. He co-founded Quidsi, the owner of Diapers.com, which he sold to Amazon for $550 million five years ago. His credentials and vision for Jet helped him raise $220 million in funding before the site even launched, as investors expressed conviction in Lore's ability to mastermind another massive success.
"We may be dropping the membership fee, but our promise to our customers will remain in place: the ability to save money by placing bigger, smarter orders; 24/7 support from the Jet Heads, our world-class customer service team; free shipping on orders over $35; free returns within 30 days; and the opportunity to earn savings at Jet by shopping on other great sites via the Jet Anywhere program," Lore said in his Medium post.