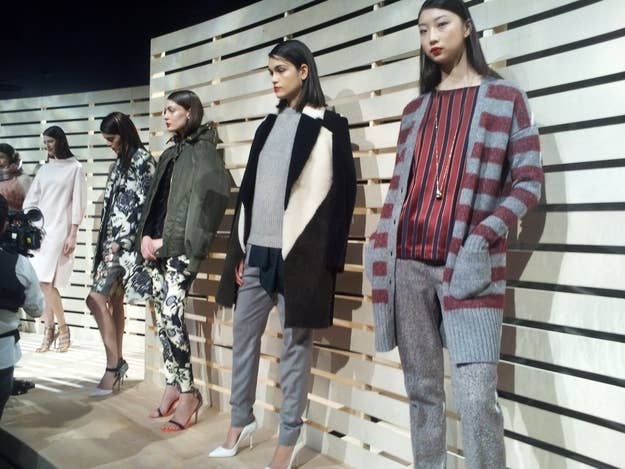 Japan's Fast Retailing Co., the owner of Uniqlo, is said to be in talks to purchase J.Crew for as much as $5 billion, according to the Wall Street Journal, as Chief Executive Tadashi Yanai continues his quest to run the world's biggest apparel company by 2020.
J. Crew's management was approached about a potential deal earlier this week, though the chain is looking for more than that amount, the Journal reported, citing a person familiar with the matter.
The preppy apparel retailer that counts First Lady Michelle Obama among its customers was bought by private-equity firms TPG Capital and Leonard Green & Partners in 2010 for almost $3 billion. Growth has boomed since then, and its owners appear to be looking to cash out, with Bloomberg News reporting this week that the retailer is interviewing banks for a potential initial public offering later this year.
Still, the idea of an IPO raised some eyebrows — Chief Executive Officer Mickey Drexler, who made his name running the Gap during the '90s, has described running a public company as akin to having "a gun to your head."
Buying J. Crew would be a way for Fast Retailing, which owns Helmut Lang and Theory in addition to Uniqlo, to get a major foothold in the U.S. market, which it's intent on cracking. While Fast Retailing has grand plans for Uniqlo, the chain has a long way to go before it can compete with the likes of Gap and other mall stores.
Fast Retailing has said it's targeting $10 billion in U.S. sales for Uniqlo by 2020 and $50 billion globally, but as of last month, there were only 17 Uniqlo locations domestically, with five more planned through this spring and summer. Overall, Fast Retailing's annual revenue is roughly $11.6 billion, compared with $2.4 billion at J. Crew.
The deal is "at an early stage and could collapse in coming days," according to the Journal report.
Rumors about Fast Retailing buying a major American brand have swirled in the past — it has even considered the Gap, according to numerous reports, which makes $16.1 billion in annual sales. The Journal noted in a report last April that Fast Retailing's Yanai has "expressed interest in Gap so many times in the past with little follow-through that they have stopped taking him seriously."
The chain has also reportedly made bids on Barneys New York and Intermix in the past, ultimately losing out on the purchases because of Yanai's exacting nature on price. According to last year's Journal report, Yanai has modeled much of Uniqlo's aesthetic on Gap's look in the '90s, when Drexler was running the chain, referring to Drexler as "professor" when the two met in Tokyo. For a period, he even decorated his office with a photo of them together, according to the report.
Update — Feb. 28, 5:33 p.m. ET: Adds detail on Fast Retailing's global ambitions and past deal-making record in the U.S.