J.C. Penney's Downward Spiral Continues With Latest Earnings Report
The company's sales shrank another 12% in the second quarter after falling by 23% in the second quarter of last year. The $2.7 billion in sales compares with $3.9 billion two years ago.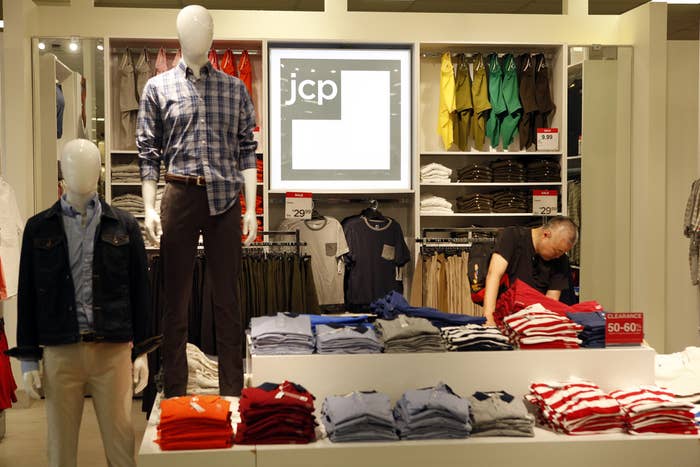 J.C. Penney came out with its highly anticipated second-quarter earnings report this morning and, as expected, it wasn't pretty.
Sales at the beleaguered department store, which is struggling to recover after a failed turnaround under ex-Apple retail chief Ron Johnson, slid 12% to $2.7 billion. That's on top of a 23% slide in the same period last year, and compares to $3.9 billion in revenue two years ago.
Sales were "negatively impacted by the company's failed prior merchandising and promotional strategies, which resulted in unusually high markdowns and clearance levels," J.C. Penney said in a statement today, shifting the blame to Johnson, who oversaw the evaporation of one-fourth of the company's business during his 17 months in charge.
J.C. Penney's loss for the quarter was a whopping $586 million, or $2.66 per share, tied primarily to taxes, debt retirement, and restructuring and management changes. The loss in the second quarter of last year was $147 million.
Chief Executive Officer Mike Ullman, brought back to replace Johnson after he was fired four months ago, said in today's statement that J.C. Penney has made "meaningful progress" in stabilizing the business.
"There are no quick fixes to correct the errors of the past," he said. "That said, we have identified the challenges, put solid plans in place to address them, and have experienced and capable people in key roles to do so."
He said the early weeks of the back-to-school shopping period, the second biggest for U.S. retailers after the holidays, have been "encouraging," and cited improvements in the online business.
J.C. Penney will hold an earnings call to discuss the results at 8:30 a.m.
The company was locked in an ugly public battle with hedge fund manager and top shareholder Bill Ackman this month, which ultimately led to Ackman resigning from J.C. Penney's board of directors.