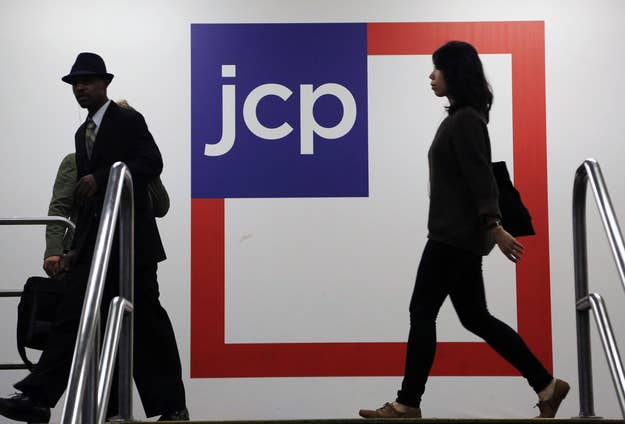 J.C. Penney used Tuesday's earnings report to both wash its hands of former chief executive officer Ron Johnson and lay the blame for its disastrous performance over the last 18 months at his feet.
"There are no quick fixes to correct the errors of the past," said current CEO Mike Ullman, who was brought back to the company to replace Johnson in April. "That said, we have identified the challenges, put solid plans in place to address them, and have experienced and capable people in key roles to do so."
Included among the areas in need of "fixing" is the retailer's home departments, where Johnson's "lengthy renovation and disappointing re-merchandising" hurt the company's sales results during the second quarter. Ullman said J.C. Penney is planning to reverse the slide by restoring private-label brands such as St. John's Bay, bringing back more than 1,000 permanent cash registers and the J.C. Penney customer loyalty program, amping up coupons and sale events, and reinvesting in the company's workforce.
Another advent of the old regime that J.C. Penney will no longer pursue are the 100 so-called "shop-in-shops," which Johnson and former board director Bill Ackman believed would spur mall-like sales per square foot. However, the Sephora boutiques instituted during Ullman's first run as CEO will continue to expand, with Ullman calling them "the most productive things we have."
The emphasis on undoing Johnson's strategies is part of J.C. Penney's new management's effort to assuage investors and analysts about the progress the company is making and the competence of its newly-assembled executive team after an ugly public battle with top shareholder Ackman this month, which ultimately led to the hedge fund manager resigning from retailer's board of directors.
Ackman, who joined the board and made his investment in the company in October 2010, handpicked Johnson as CEO and championed his strategies almost until he was fired. The billionaire owns an 18% stake in J.C. Penney, and may be able to sell at least part of his positions beginning today.
Despite posting dismal second-quarter results that included a net loss of $586 million, investors seemed to embrace the new direction and sent J.C. Penney shares up 5.2% to $13.97 in afternoon trading Tuesday.

Ullman, who served as CEO before being replaced by Johnson, attempted to remind Wall Street of J.C. Penney's place in America's retail fabric by peppering his comments with references to what the company represented while he was in charge.
"You may remember in 2011, J.C. Penney did business at least once with over 50% of the families in America," Ullman said. "Thousands of customers have told us they're excited that the J.C. Penney they love and appreciate is back. They make it clear they want to see us as a leader again in our community. It's with these tenants in mind that our team is enthusiastic about having a unique opportunity to restore a great American icon to its rightful place."
Ullman said the early weeks of the back-to-school shopping period, the second biggest for U.S. retailers after the holidays, have been "encouraging," and cited improvements in the online business, which was down 2.2%.
J.C. Penney also said today that it hosted summits for domestic and international suppliers during the quarter, citing their "strong support" for the retailer. Credit has become a major concern for J.C. Penney after a report in The New York Post this month said CIT Group temporarily stopped financing deliveries from smaller manufacturers to the company – a claim the retailer said was false.
Still, J.C. Penney has a long way to go toward restoring goodwill among its supplier network.
"If I'm a supplier to J.C. Penney, I'm basically giving them short-term credit, meaning I want to get paid every 30 days, I don't want to take an order six months out — maybe two or three months at the most," said Ron Friedman, head of retail and consumer products at Marcum, which works with a number of J.C. Penney vendors. Factors such as CIT, which guarantee the credit of manufacturers, are adding a surcharge of 1% to 2% to do business with J.C. Penney, making the entire process more expensive, he said.
To be fair to Johnson, Ullman was in charge during three straight years of revenue declines for J.C. Penney before overseeing a 1.2% sales increase in 2010.
For the second quarter, the company reported a 12% slide in sales to $2.7 billion — adding to a 23% decline in the same three months of last year. Its net loss amounted to $586 million, or $2.66 per share, tied primarily to taxes, debt retirement, and restructuring and management changes. By comparison, the loss in the second quarter of last year was just $147 million.
Sales in the period two years ago were $3.9 billion.