J.C. Penney Gets Its First Black CEO In 112-Year History
Marvin Ellison was executive vice president of stores at Home Depot and spent years at Target prior to that. There are currently just six black CEOs leading Fortune 500 companies.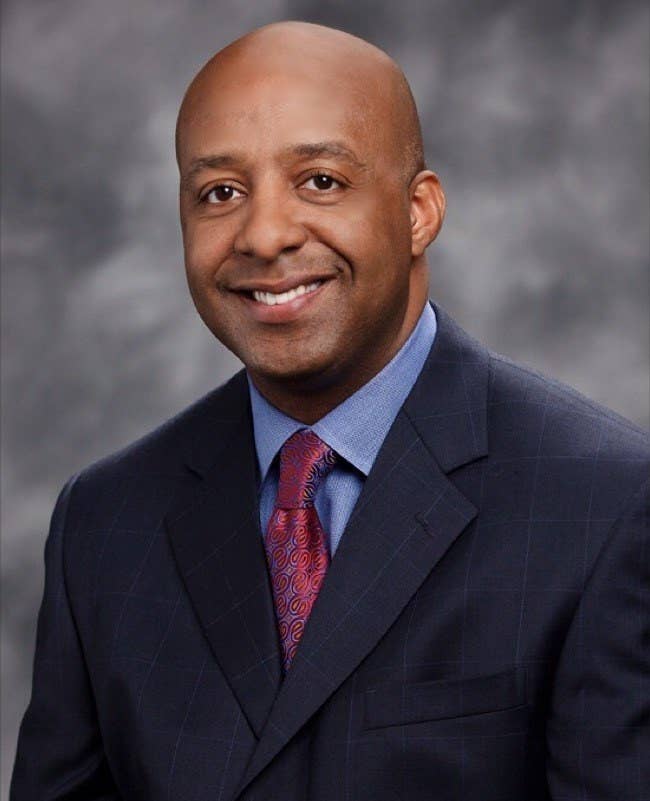 J.C. Penney has a new chief executive officer after a search that took more than a year — and he will be the first minority to fill that role in the company's 112-year history.
Marvin Ellison, 49, comes to Penney after 12 years in the management team at Home Depot, the big-box retailer that has thrived despite a tough economic environment for its middle income customers. In hiring a black executive for the company's top job, J.C. Penney joins a small club of American corporate giants: There are currently only six black CEOs leading Fortune 500 companies.
That is a particularly important development for retail, because broadly, the executive ranks of major retailers haven't kept pace with America's rapidly shifting demographics. Racial and ethnic minorities now account for about half of the under-5 age group, and white Americans are estimated to make up less than 50% of the population by 2043. While retailers are arguably the nation's most consumer-facing industry, few are run by either people of color or women. Walmart, Target, Sears, Macy's, Nordstrom, Gap, Abercrombie, and Victoria's Secret parent Limited Brands are all helmed by white men. TJX, which owns T.J. Maxx and Marshall's, has a woman CEO.
Of course, retailers aren't alone in that — diversity at the top is an issue in every industry. But retailers are trying to figure out how to sell their wares to a changing America. They're also the country's biggest private-sector employer, which means their workforce makeup is also shifting dramatically.
J.C. Penney has been savvy to the changing makeup of its customer base as it aspires to become "the preferred shopping choice for Middle America."
The company increased its focus on its Hispanic customers with new marketing this year, and refers to the demographic as its "North Star," AdAge's Natalie Zmuda reported in June. The segment was expected to be J.C. Penney's "single-biggest source of growth" in 2014, she said.
At Home Depot, Ellison was most recently executive vice president of stores. He previously spent 15 years at Targetaccording to the announcement from Penney today. He'll work as president and CEO-designee under current CEO Mike Ullman starting Nov. 1 and officially take over on Aug. 1 of next year.
J.C. Penney shares, which took a beating after the company's analyst day last week, rose 3.8% on the news as Wall Street cheered the decision. J.C. Penney chairman Thomas Engibous said Ellison will bring "an extensive knowledge of store operations and supply chain management" to the role.
Overall, J.C. Penney is working to regain its core customer base after Ron Johnson, the former Apple retail chief, sought to take it more upmarket during what ended up being a disastrous tenure at the company. Johnson brought in new, higher-end brands and tried to eliminate discount sales and coupons, which alienated the average price-conscious J.C. Penney shopper.
Ullman, who was CEO before Johnson and returned to help fix the company, has spent much of his time undoing Johnson's changes and positioning J.C. Penney as an affordable destination for home goods and clothes for the average American.
Ross Stores is led by a woman. An earlier version of this story misstated this.