J.C. Penney And Billionaire Hedge Fund Manager Engage In Extremely Awkward Public Fight
Activist investor and board member Bill Ackman is telling the world that he wants certain things for J.C. Penney. J.C. Penney is like, we are not at all happy with you.

J.C. Penney's board is in the midst of an extremely public battle spurred by famously bullheaded activist investor Bill Ackman, who today released a 2,561-word letter slamming the company's leadership to the world.
Ackman, a billionaire hedge fund manager who is J.C. Penney's largest shareholder and on the company's board, is pushing for the retailer to hire a new chief executive officer in the next 30 to 45 days. Today's lengthy letter comes after Ackman decided to make his views known yesterday by publicly releasing a letter calling for the change.
J.C. Penney fired back with its own statement last night, saying it supports current CEO Mike Ullman and that Ackman's actions "are disruptive and counterproductive at an important stage in the company's recovery." Chairman Thomas Engibous noted that Ackman led the campaign to appoint ex-Apple retail chief Ron Johnson as CEO in 2011. J.C. Penney's sales dropped 25%, or by $4.3 billion, under Johnson, who was subsequently fired in April and replaced by his predecessor, Ullman.
So, naturally, Ackman released an even more aggressive letter today, which is really long and full of all kinds of disturbing and embarrassing accusations.
A brief rundown of the 2,561-word letter:
1. He says the current chairman isn't calling enough meetings and keeping some members in the dark, and wants him to be replaced with Allen Questrom, who retired as J.C. Penney's CEO in 2004.
2. He's worried Ullman is acting like a long-term pick for CEO, thereby giving "false information" to analysts, and that the search for a new chief is dragging.
3. He says financial projections are getting progressively worse and that he is "extremely troubled about the aggressive inventory purchases and future commitments we are making for later this year and 2014."
4. He claims J.C. Penney's board is "flying blind" after hiring new, less objective financial consultants who are loyal to Ullman.
5. He's angry that the new chief marketing officer came from Kraft, as her skills "marketing lunch meats and American cheese to consumers" don't jive with J.C. Penney, and that the board isn't getting consulted on "material" hiring and firing decisions. (He confirmed that Ullman dismissed marketing consultant Sergio Zyman, as first reported by BuzzFeed in May.)
6. He throws in a dig about the chairman and CEO's use of the company airplane:
"While I do not know whether Tom is still splitting his GV aircraft with Mike - perhaps not, because Mike has access to our two G450s (one has to ask the appropriateness of our aircraft fleet in light of the current state of the Company) - these type of outside business dealings can color the thinking of our board when independent judgment is most needed."
7. He says he decided to leak yesterday's letter after his proposal to publicly share details of J.C. Penney's search for a new CEO was shot down:
"Sometimes being 'disruptive' is exactly what a company and board needs at a critical time," he wrote today. "I hereby request that we hold a board meeting as soon as possible so that the board can deliberate and make decisions about all of the above. Time is of the essence. Hopefully, this is the last board letter I need to release to the press."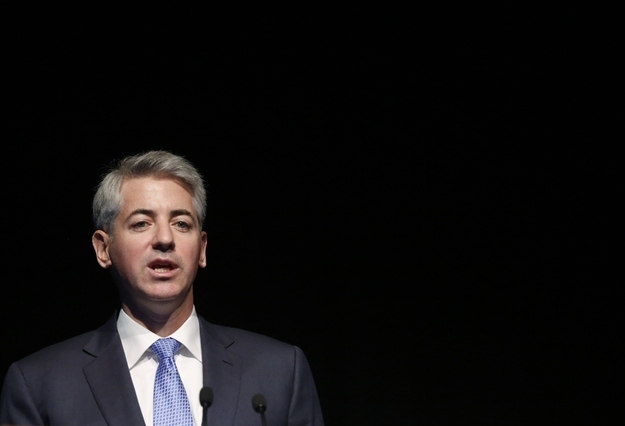 Now, J.C. Penney has responded, calling Ackman's statements "misleading, inaccurate and counterproductive."
"The board is focused on the important work of stabilizing and rejuvenating the business," Engibous said in a statement today. "It is following proper governance procedures, and members of the board have been fully informed and are making decisions as a group. This includes the CEO search process, which is being conducted at an appropriate pace. The board also continues to actively oversee management as it conducts the important work underway to rebuild the company."
Ackman said last month that he will sell his 18% stake in the company if a new CEO isn't found by the time the retailer reports second-quarter results on Aug. 20, according to the New York Post.
The stock fell 5.8% to $12.87 today. J.C. Penney shares closed at $23.40 on Aug. 10, 2012.