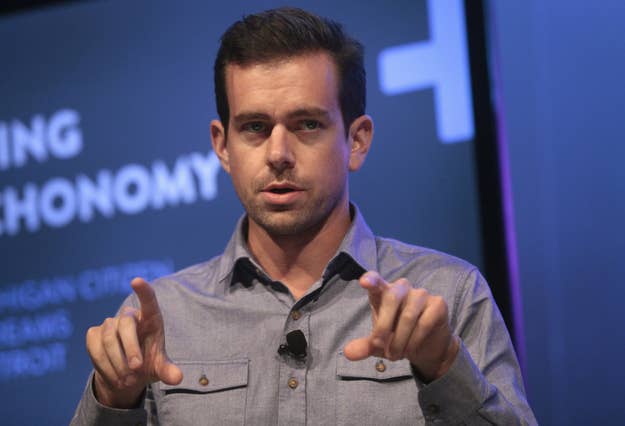 Jack Dorsey, the chief executive officer of Square and co-founder of Twitter, urged retailers Wednesday to make better use of receipts, waxing poetic about what he views as an underused piece of commerce.
"What if we see the receipt more as a publishing medium — a product unto itself that people actually want to take home, that they want to engage with, be fully interactive with?" Dorsey asked a room of people at the Javits Center today during the National Retail Federation's annual expo.
"What can we do with this everyday tool?" he said. "What can we build into this canvas that's actually valuable, that's independent of the product you just sold? What can you give in this communication channel, this publishing medium, that people want to engage with?"
The Square Wallet app, which lets users pay with merchants using Square over the internet without taking out a card, is essentially "the receipt as a full-blown application," Dorsey said. He noted that with the app running, customer names, pictures, and their most likely orders pop up on a merchant's register, allowing for "a VIP experience." Another way retailers could better use receipts is by adding their Twitter handle to them, he said.
"All of you give these receipts out by the thousands if not millions every single day — how do you make them viable unto themselves?" he said.
The value of receipts seemed mostly apparent in the Square products Dorsey was describing. The payments company, which has a credit card reader that plugs into Apple and Android devices, is popular with local merchants but it's trying to get in with larger retailers, which process far bigger sums of money. Starbucks started using Square in 2012, and the Financial Times noted that Burberry and Uniqlo are testing the technology, but the biggest chains have not yet gotten on board with the company.
Square, which Dorsey co-founded, has held discussions with investment banks about a possible initial public offering this year, according to the Wall Street Journal. Square may process roughly $30 billion in total transactions this year, the WSJ said. To illustrate the value in getting major retailers using Square, that's close to the annual revenue of just Macy's and Abercrombie combined.