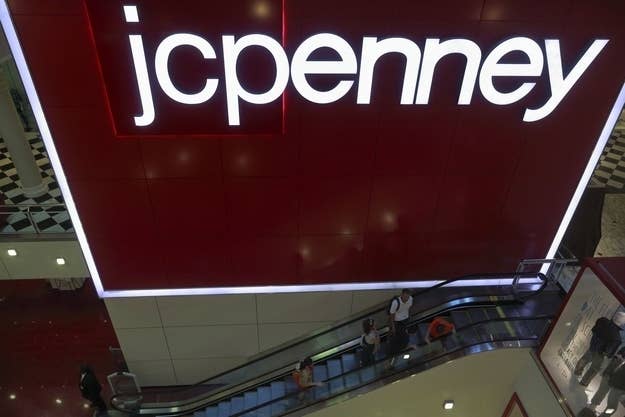 J.C. Penney, the American department store company with more than 1,000 locations, celebrated its 111th birthday in April.
But it hasn't been a happy time at the retailer, mainly because of the actions of billionaire hedge fund investor Bill Ackman, who last week resigned from the J.C. Penney board after a bitter and ugly public battle with his fellow directors. The timing, as analysts at JPMorgan and elsewhere have pointed out, could not have been worse, coming ahead of the back-to-school and holiday shopping seasons, the two most important periods of the year for retailers.
"It's almost like this cavalier attitude — well, I'm going to pick up my marbles and leave," says Kathleen Jordan, a principal at design and architecture firm Gensler in New York, which worked on J.C. Penney's redesign for about five months.
According to Mark Cohen, a professor of marketing at Columbia Business School and the former chief executive of Sears Holdings Corp.'s Canada division, the feud portends even rougher days ahead for J.C. Penney.
"Anyone in J.C. Penney's headquarters from the most senior down to brand new people who have a heartbeat are going to start looking for jobs if they haven't already," Cohen said. "And any supplier who has any kind of a consequential relationship with them is busy trying to figure out how to extract themselves from that relationship if they have any kind of brains at all, because this situation is just the most incredible train wreck anybody's seen in a very long time, maybe ever."
Indeed, one J.C. Penney supplier in Bangladesh says it's questioning the stability of the business, new risks for vendors, and what happens next with Ackman gone.

How things went so wrong at J.C. Penney is a classic tale of the toxic mix of hubris and money that is worth revisiting ahead of the company's highly anticipated earnings report Tuesday.
Ackman is what's known as an activist investor, essentially what was known in the old days as a "corporate raider" or "greenmailer." These types of investors take sizable financial stakes in what they view as undervalued companies then agitate for changes that will presumably boost the share price.
Ackman, who has had an illustrious career as a sharp investor, identified J.C. Penney as one of those undervalued companies in 2010, becoming its largest shareholder that October and subsequently joining the chain's board of directors.
Since he became involved, however, J.C. Penney's stock has fallen to $13.40 a share from $31.64 when his stake was disclosed. Ron Johnson, the former chief executive officer he recruited to the company from Apple, lost more than $4 billion in sales during a disastrous 17-month tenure, reducing J.C. Penney to even smaller than Gap Inc. Nearly the entire executive team has turned over — and may continue to change in the wake of events in the past two weeks.
Even worse, the rank-and-file employees, the people who greet customers, ring up sales, and sweep floors, have been hit even harder. About 40,000 employees have been slashed from the payroll, with the company's workforce now numbering 116,000 full- and part-time associates from 156,000 two years ago.
While department stores have long been on a slow decline, a looming question for J.C. Penney is whether it can avoid bankruptcy after spending wildly for renovations and new hires while losing shoppers.
"There's nothing to compare with what happened since Ackman set foot at Penney," said Bernie Sosnick, an analyst at Gilford Securities. Ackman's recruitment of Johnson, who was fired as J.C. Penney's CEO in April, and Johnson's team probably racked up $200 million in personal expenditures alone, he said.
Johnson, who viewed himself as a kind of retail Steve Jobs, is certainly responsible for the slew of bad decisions and poor management that ultimately led to the sales plunge and a nearly $1 billion loss during his year in charge. But the 47-year-old Ackman played an extraordinarily outsized role for a board member, not only recruiting Johnson but also coaching and counseling him each step of the way.
"Ackman told us more than once that he consulted with Johnson on a daily basis," Sosnick said. "He was active in moving Johnson along this destructive force that brought Penney to the verge of bankruptcy in one year."
Even as Johnson's ideas appeared to be falling flat quarter after quarter, Ackman insisted that he was on the right track. Customers would soon embrace eliminating sales and coupons, Ackman said. The boutiques implemented in stores would generate sales-per-square foot that would rival major shopping mall companies like General Growth Properties and the stock could well exceed $100 a share over time, he said. He was a regular presence at the retailer's Plano, Texas, headquarters, and, like the rest of the board, was aware that Johnson and at least nine other key executives were commuting from California, New York, and Boston to the company on a weekly basis.
Yet, just one day after resigning from the board last week, Ackman was still defending his actions. In an appearance on PBS's Charlie Rose Show last Tuesday, Ackman said that Johnson's ideas were "fundamentally correct" and that his only mistake was he "moved too fast, too quick, and in the public eye." (He did admit, however, that the J.C. Penney investment was his biggest disappointment.)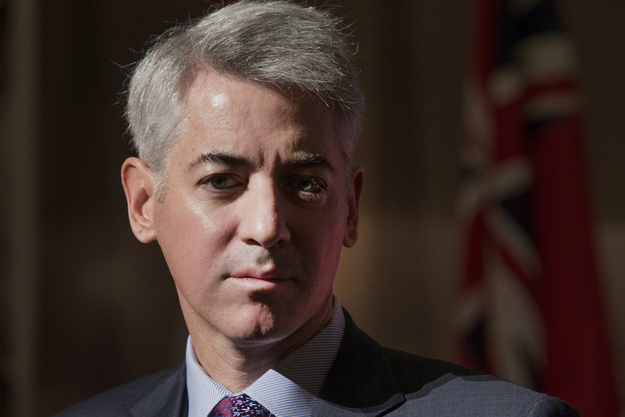 With the board under scrutiny and cries from many Wall Street analysts reaching a fever pitch, directors in April moved to bring back former chief executive Mike Ullman to replace Johnson on an interim basis.
Though Ackman had agreed with the rest of J.C. Penney's directors to bring back Ullman, his public meltdown just four months later, which included releasing detailed, embarrassing letters to the media, gave the board 45 days to replace Ullman. It seemed from the letters that Ackman's reason for wanting a new CEO was because he was no longer privy to the same managerial decisions and information that he had enjoyed before. In essence, he was upset at being shut out and so he lashed out.
After an ugly public exchange of snipes and swipes between Ackman and the board, the hedge fund manager surrendered, agreeing to resign from the board.
Rival hedge fund manager Carl Icahn taunted Ackman on Twitter last week after a story in the New York Times said J.C. Penney's problems highlighted the limits of shareholder activism.
But that doesn't mean Ackman's effect on J.C. Penney has fully faded. For one, he still owns 18% of the company and must hold his shares for a certain amount of time before being able to sell them on the open market.
Tuesday's earnings report will be a crucial test for the storied department store's future survival. It has been a rough period for even top-performing retailers such as Macy's. J.C. Penney's home renovations that began at the start of the quarter will probably add to pressure on results, according to analysts, who also said they will be keeping a close eye on the company's balance sheet and any comment on how sales have fared in August. The New York Post reported last week that same store sales — a key metric for retailers that measures sales at stores open at least a year — were poised to increase for the start of this month.
That would be a very welcome bit of good news for a company that has enjoyed little of that since Ackman got involved three years ago.