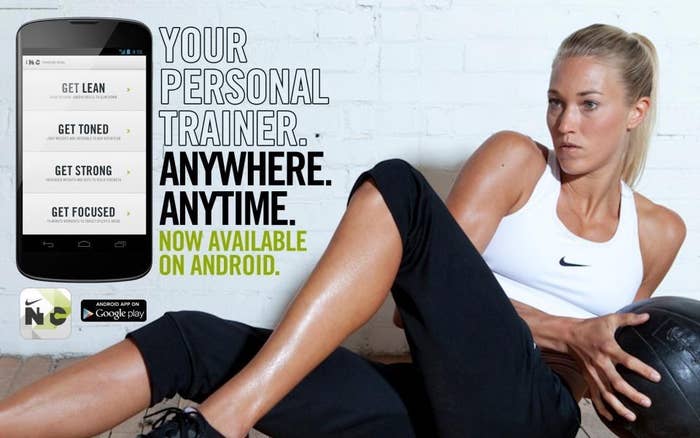 Few are watching the rise of 18- to 31-year-olds, the grand cohort known as "millennials," more closely than Goldman Sachs.
The investment bank issued its third in-depth consumer report on the group on Monday, focusing on the "commercial impact of a generation that gets their wellness on the daily." Goldman analysts believe that wellness is now "cool" and that standards of beauty in American culture have evolved to reflect healthy lifestyles, from "the waifish look of Gen X's heyday," like Kate Moss, to women with "healthy and/or athletic physiques" like Sarah Jessica Parker, Madonna, and Jessica Biel. They also pointed to the increased participation of athletes in "fashion culture," and to how social working out has become, pointing to examples of popular classes like CrossFit and SoulCycle.
"A critical point of differentiation between millennials and preceding generations is the 'ritualization' of wellness," the analysts, led by Lindsay Drucker Mann, wrote in the report. "That is, putting the 'living healthy' motivator at the center of high frequency activities like eating and physical exercise. This is distinct from gen Xers and boomers who take less direct ownership of what keeps them healthy, attributing wellness more to avoiding falling ill, being in the care of a good health professional, or sustaining an optimal weight level."
That will benefit companies that sell workout gear, particularly with technical innovation, and those selling fitness devices that incorporate smartphones or other technology. Goldman is most bullish on Nike and Dick's Sporting Goods, but said Under Armour and Lululemon will also perform well.
The trend extends to groceries, as today's twentysomethings increasingly prefer fresh and organic food.
The analysts recommended selling shares of Hershey, noting, "Millennials are consuming less candy than the generation before them." The group has a lower propensity to consume chocolate than previous generations, the analysts wrote, citing data from research firm Bridgeworks.
Here are some charts that led to what Goldman describes as the "ritualization of wellness" among people 18–31.