Goldman Sachs sent a report to clients today called "Millennials: Coming of Age in Retail," describing the generation's "strikingly unique economic, technological, and behavioral characteristics" and how those impact brands.
Millennials, born between 1980 and 2000, are poised to increase apparel spending by 20% in the next five years, while that's expected to drop for Generation X and Baby Boomers, analysts led by Lindsay Drucker Mann wrote. The investment bank also teamed up with an unlikely partner — Teen Vogue — to determine the 50 brands that are considered coolest among females of the generation (Forever 21 and Victoria's Secret take the top spots).
The bank also points out that millennials spend more time broadcasting opinions than ever before, which can have a disproportionate impact on purchases, especially among teenagers.
"Today's 'popular girls' can post about their favorite stores to a highly engaged online audience of classmates and immediately shape opinions," the analysts wrote. "The reverse is also true. Consider a Gen Xer who wore an out of style shirt freshman year; he might have been jeered by a contained group of peers in a discrete physical location. Today, a millennial who makes the same mistake may experience jeers across a limitless platform of individuals online, and be exposed to ridicule anywhere he brings his cell phone (which is everywhere)."
Buyers beware.
Teen Vogue-Goldman Sachs Love List: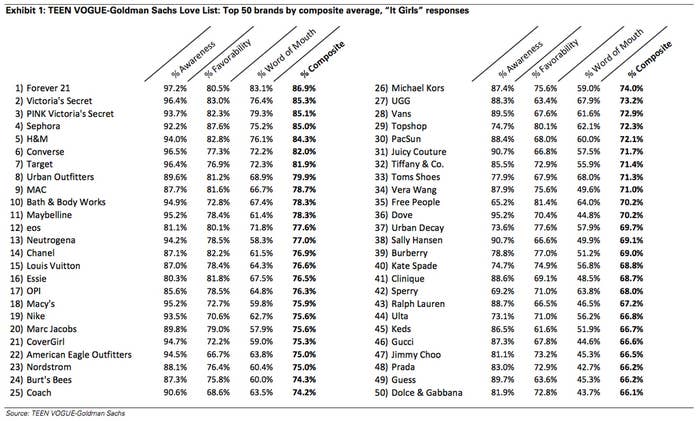 These are the top brands among "nationally representative" females 13 to 29 without Teen Vogue affiliation: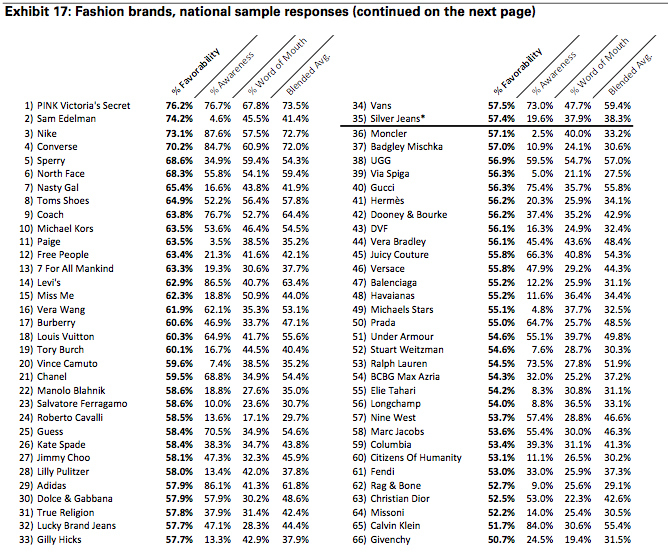 Millennials as opinion broadcasters: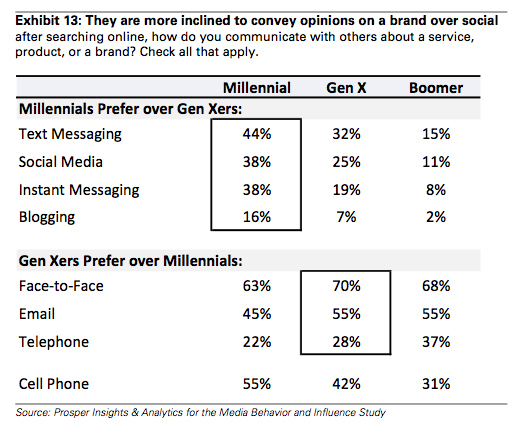 Nearly every teenager has a cell phone.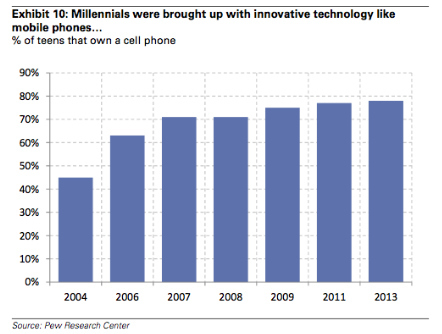 The percentage of 18- to 31-year-olds married and living in their own household: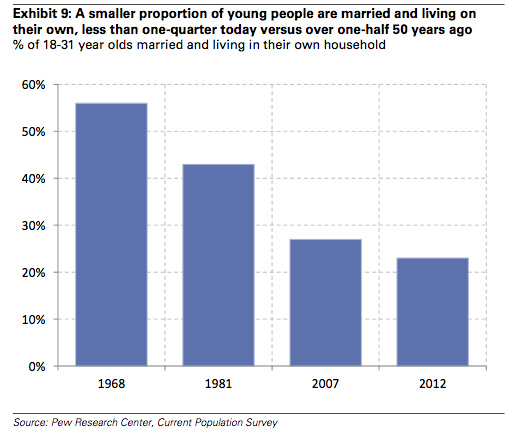 The percentage of millennials who are home owners and renters: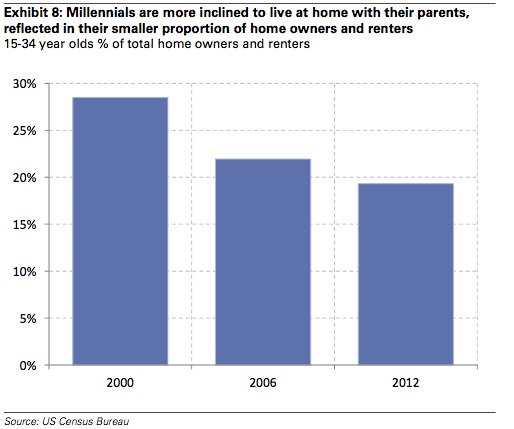 Millennials will be spending more in coming years.