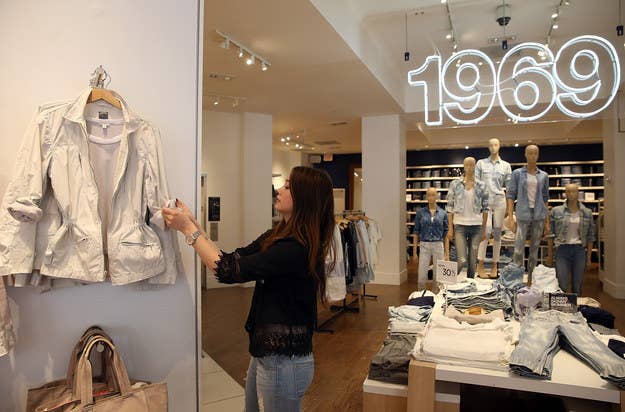 Gap, the quintessential mall clothing store, plans to close 25% of its full-price stores in North America in the next few years, and the move spells trouble for the country's worst malls.
The company, which said yesterday that it will close 140 Gap brand stores this year and 175 in coming years, told investors today that it's paying about $40 million to buy out a number of leases instead of waiting for them to expire. It also noted that competitors will snatch up much of the $300 million in annual sales that it's giving up with the closures.
But — and here's the very bad news for America's least productive malls — the company would rather take those hits than stick around in stores that CEO Art Peck says "hadn't been touched in years" and "did not handle the product in the appropriate way."
"It positions the remaining fleet to be in the right real estate where Gap brands should be," Peck said.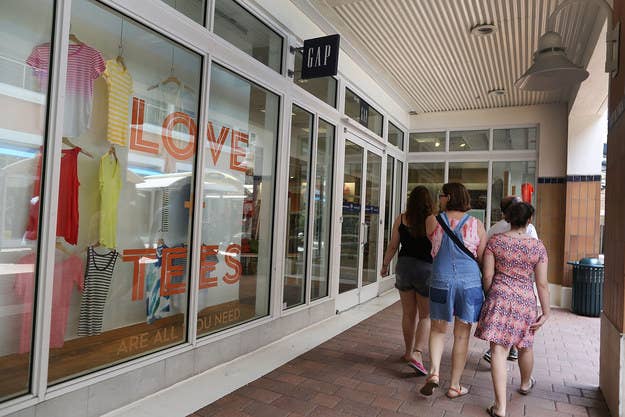 While Gap hasn't specified where it will close stores, the announcement underscores the fact that America's malls have become increasingly bifurcated in the past decade.
At the highest end, retailers fight for space in what analysts refer to as "A" malls, which are home to brands like Apple and Tiffany & Co. and lure educated, wealthy shoppers. Lower down the list, "C" and "D" malls (where D means "dead") are suffering from declining foot traffic, sputtering sales, and the exit of national retailers.
More than 200 U.S. malls are considered C or below and face the greatest risk of closing during the next several years, according to a January report from research firm Green Street Advisors. The company counted about 700 A and B malls in the same report.
Jeff Kirwan, global president of the Gap brand, said in a separate presentation that eliminating unattractive full-price stores will make it easier for his team to rehabilitate the Gap brand.
Gap, the namesake brand for a company that also owns Old Navy, Banana Republic, Intermix, and Athleta, posted its 16th straight month of comparable sales declines last month. Gap has disappointed customers in the past two years with drab colors and styles and received few accolades for its somewhat baffling "Dress Normal" marketing campaign last fall.
While the company is shrinking its base of full-price Gap stores, it's keeping all its outlet stores open. Once the closures are complete, Gap will operate 500 regular locations and 300 outlets.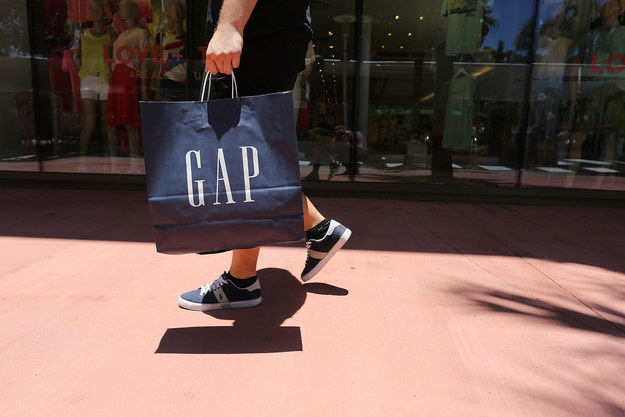 American consumers are increasingly searching for labels at a discount, as illustrated by the rise of outlet centers in recent years and the expansion of off-price concepts like T.J.Maxx and Nordstrom Rack. Once viewed as a destination to get deals on end-of-season duds, damaged merchandise, and excess inventory, retailers are increasingly using both outlets and off-pricers to hawk separate, lower-quality lines — and consumers are down with it.
"With the way that our customers are moving a bit towards value and towards the online channel, it feels like the appropriate balance for us today," Kirwan said.
Abandoning stores in less productive malls may also allow Gap to discount less. Peck noted today that "value" doesn't mean the massive 40%-off discounts that Gap has been offering recently to clear product that didn't resonate with customers.
"Value isn't 40-off every day, and we have been way too 40-off every day in too many places at this company," he said. "The second worst place to be in this business is overbought. The first worst place to be in this business is to be overbought with product she's not responding to and that yields too many 40-offs."
The Gap brand had about 1,400 stores in North America a decade ago, which it whittled down to around 1,150 five years ago and 963 in May.