Gap Follows Abercrombie, Victoria's Secret In Ending On-Call Shifts
A turning point in the fight for fair scheduling.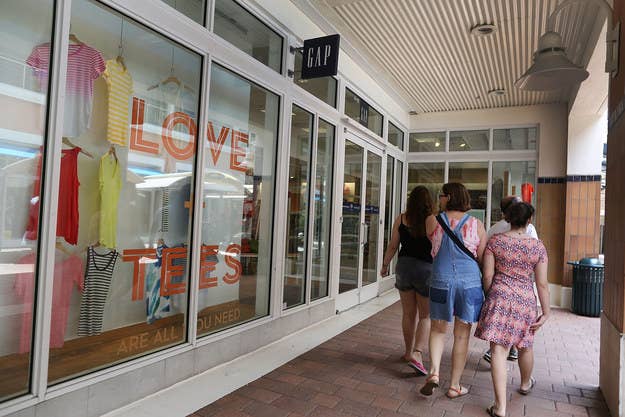 Gap just joined Abercrombie & Fitch and Victoria's Secret in promising to stop using on-call scheduling in stores, a third major win this summer for advocates who have been pushing the nation's retailers to provide more stable work for their part-time, low-wage employees.
The company, which is the biggest operator of specialty clothing stores in the U.S., said in a blog post today that store heads have been informing employees about a phase-out of on-call shifts during the past few weeks. The shifts will be completely eliminated by the end of September at all five of Gap's brands — Gap, Old Navy, Banana Republic, Athleta and Intermix.
The post, authored by Banana Republic president Andi Owen, also noted that the brands will provide store employees with schedules at least 10 to 14 days in advance by early 2016. Prior to this, it's been at least three to seven days. Most brands will begin the advance scheduling effort in September, as per the post.
Given Gap's size, it's a major turning point in the fight for fair scheduling.
On-call shifts usually appear alongside regular shifts on workers' schedules but require workers to phone before start-time — sometimes as little as two hours beforehand — to find out if they're needed or not. If not, they go unpaid. Some retail employees have said they're required to be "on call" for as many as 20 hours in a week, making it next to impossible to arrange other paid work, classes, eldercare or child care in that time, and generally wreaking havoc on one's week.
Attention on the issue, and last-minute scheduling more generally, has surged this year after the New York state attorney general's office contacted 13 national retailers in April for information on their use of uncompensated call-in shifts. (Gap was among those contacted.) Many of the nation's biggest chains have ramped up their use of call-ins in recent years to save millions in staffing costs, drawing public outcry.
Victoria's Secret made waves in June when it told employees it would stop using call-ins a few weeks after a BuzzFeed News investigation into the practice. Abercrombie committed to stopping the practice earlier this month, and said it would give workers their schedules a week in advance.
New York Attorney General Eric Schneiderman urged other retailers to follow Abercrombie after its announcement earlier this month.
"Workers deserve stable and reliable work schedules, and I commend Gap for taking an important step to make their employees' schedules fairer and more predictable," Schneiderman said in a statement today. He added that he's "proud to say that the inquiry by my office into on-call scheduling is delivering results for tens of thousands of workers."
Gap, which had more than 2,500 stores in North America at the end of January, made today's announcement with an eye to Women's Equality Day, noting in its post that women make up 74% of its employee base worldwide.
The retailer started a pilot project with the UC Hastings College of the Law in July of last year to research and design scheduling practices that would improve work-life stability for hourly workers. A report on those findings is not yet available.
"We know we have more to do, but we are committed to addressing these issues," Owen wrote in the post. "The commitment to 'do more' was the path Doris and Don Fisher began when they opened the first Gap store in 1969, and every day we strive to do more and to do better by our employees, and in the communities where we live and work."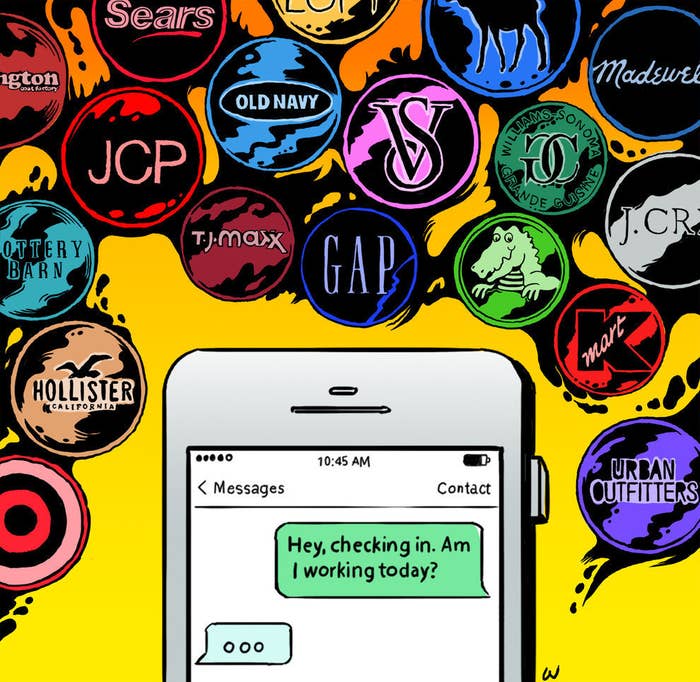 Update
Updates with New York AG comment.