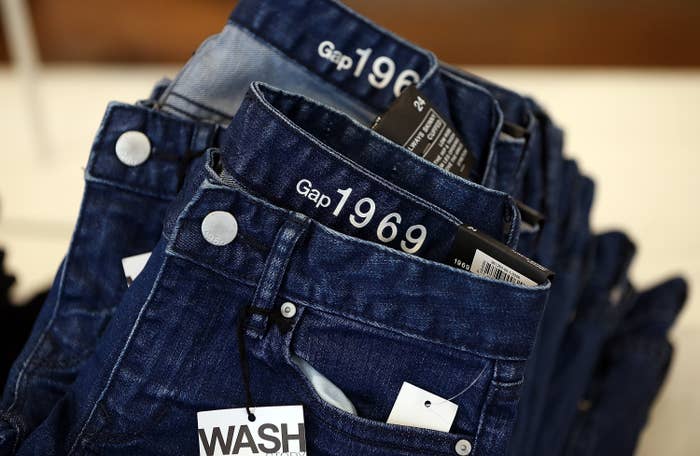 Gap is one of the first major retailers to commit to cutting its absolute greenhouse gas emissions after the landmark climate change agreement in Paris last month.

In a report published Thursday, the company says it plans to halve emissions at its stores, offices and distribution facilities around the world from 2015 levels by the end of 2020, after successfully reducing them by 38% from 2008 levels as of the end of 2015.
While containing the world's rising greenhouse gas emissions is an almost impossibly complex global undertaking, Gap's efforts, focused on more than 3,000 Gap, Old Navy and Banana Republic stores, are easier to understand.
Much of the reductions so far have come from installing longer-lasting, more efficient LED lighting and smart thermostats at stores, turning off unnecessary lights at night and using an industry shipment program to improve fuel efficiency. Shuttering stores has also contributed, but to a lesser extent, said Melissa Fifield, the senior director of sustainable innovation at Gap Inc.
Gap's commitment only extends to facilities it owns or operates, and therefore the factories that produce its clothes — a significant chunk of the company's environmental footprint. But it underscores a growing acknowledgment among retailers that they need to find ways to make their businesses less harmful both to workers and the environment.
"Certainly in response to the climate negotiations in Paris and with what we're seeing in the world, we feel this is an appropriate step for our company," she told BuzzFeed News. "We have a large store footprint and the greenhouse gas emissions lighting those stores has a fairly sizable impact."
Leaders at Gap, H&M, North Face-owner VF Corp. and Levi's called for a strong climate change agreement during last month's Paris talks. It helps that for clothing retailers, reducing environmental impact can also be good for the bottom line.
"The beautiful thing about energy savings, unlike some other areas, is it's very directly tied to cost, and as the cost of energy goes up, there's an incentive in the business to save that energy as well," Fifield said. "There's a significant environmental impact and savings to the business as well."
The fashion industry and the relatively recent rise of disposable clothing haven't been great for the planet. There are the toxic chemicals used to make certain clothes, lots of wasted and polluted water and the mountains of apparel tossed into landfills every year. And then there's all the energy expended along the life of a garment, from manufacturing to transportation to a sales floor.

Gap, as part of its announcement, also said it will try to divert 80% of the waste from its U.S. facilities away from landfills by 2020 — that means finding ways to recycle things like boxes, plastic wrapping and hangers used to ship products. In 2014, it diverted just 29% of that waste.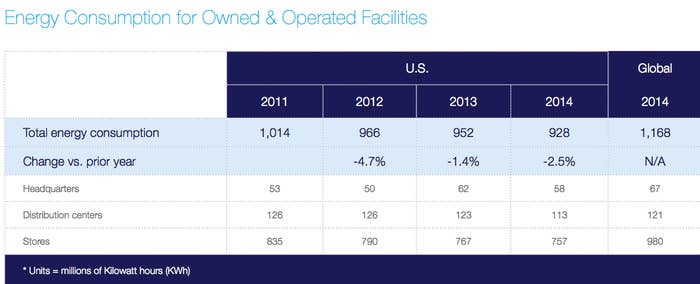 Critics often dismiss corporate responsibility reports out of retailers and commitments to using sustainable materials as little more than lip service, or say it's too little, too late.
But it's worth noting that such efforts are being made despite a deeply competitive environment for selling apparel and that shoppers are paying more attention to good corporate behavior than they used to.
Gap CEO Art Peck said as much in the report, as he mused about the bigger stories behind various products.
"Was a shirt or jacket sewn by someone who works in safe and fair conditions?" he wrote. "Was care taken to mitigate any potential environmental harm caused by the manufacturing process? Were the people whose lives were touched by the creation of a piece of clothing affected in a positive way?"
He continued: "I'm convinced that this part of the story matters – and will come to matter even more in the future. Products that are disconnected from people will leave people feeling, well, disconnected. And retail is nothing if it is not about emotion."