Urban Outfitters' CEO blamed a tough year in clothing sales on a dearth of fashion trends, saying the industry has finally cycled through all skinny pants have to offer.
"The last major fashion shift was 10 years ago when the skinny bottom returned to popularity," CEO Richard Hayne said on an earnings call Monday. "Since then we've had all varieties of skinny: low-rise, high-rise, color, black, white, and print. Washed, sanded, sliced, and destroyed. Yoga and active, leggings, jeggings, and stretch."
"Today, the customer has a closet full of various skinny bottoms and she has many many long tops and sweaters to go over them," he continued. "Without a fashion need to drive her purchases, the customer can easily defer her apparel spend. Surely a major fashion shift is the cure for the current apparel malaise. I'm not predicting exactly when that change will come but I'm certain it will."

Urban Outfitters, which also owns Anthropologie and Free People, saw sales increase in the fourth quarter for non-apparel merchandise like home and beauty. That reinforced Hayne's belief that retailers are grappling with a fashion issue, rather than challenges related to the rise of online shopping or increased competition from cheaper destinations.

"Obviously all these categories faced the same headwinds, so why then was apparel the outlier?" Hayne asked. "To me, the answer is simple. Fashion, or more accurately, the lack thereof."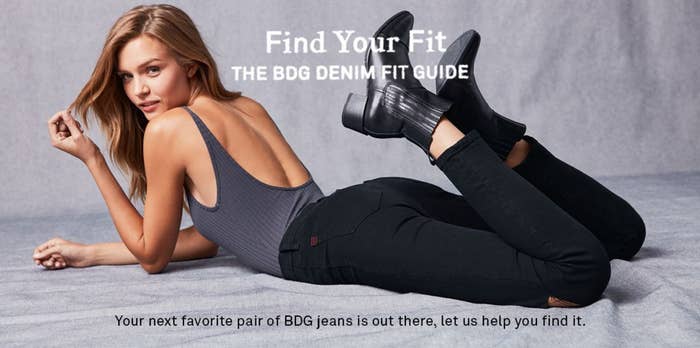 Executives at Gap and J.Crew have expressed similar woes in the past year, which has been challenging for apparel sales. It's been a particular slog for retailers that fall between H&M at one end and high-end designer names at the other.
Urban Outfitters reported sales of $3.4 billion for the year ended Jan. 31 across its brands, a 4% increase from the previous year. Anthropologie is its biggest brand with $1.44 billion in sales, followed by Urban Outfitters with $1.39 billion and Free People with just over $600 million.
The company has been working to expand its offerings in home, especially at Anthropologie, and acquired a group of Italian restaurants last year, making it less vulnerable to the whims of fashion "newness."
"We've been with 'big over little' now for the better part of 10 years, and I think it's nearing the end of its life cycle," Hayne said. "How long it's going to take to get through that cycle, I really can't tell you. I do see an awful lot of signs out there that would suggest to me that cycle has begun and certainly we all here hope it's sooner rather than later."