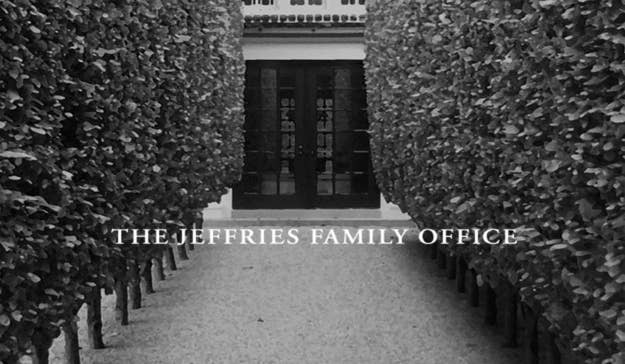 One of the most powerful people at Abercrombie & Fitch isn't a board member, executive, manager, or even an employee — it's Matthew Smith, the longtime partner of Abercrombie & Fitch CEO Michael Jeffries.
Smith's name doesn't show up in regulatory filings or investor presentations, and you'd be hard-pressed to find a picture of him online. But according to six current and former Abercrombie executives and other employees who spoke to BuzzFeed on condition of anonymity, he wields vast influence over the retailer's operations and strategic direction. He's a regular fixture at internal company meetings, sources say, and is involved in matters large and small, including serving as an enforcer for Jeffries' rigid "Workstation Standards," ensuring that policies regarding seat cushions (no more than one per chair) and stickers (none on metal cubes, filing cabinets, or partitions) are being observed.
These sources say Jeffries, who is openly gay and has been in a relationship with Smith for at least a decade, has involved his partner in managing a linchpin of the A&F's growth plan, the real estate expansion — with Smith playing a role in choosing the locations of new stores overseas. Smith goes solo to monthly real estate meetings at the company's New Albany, Ohio, headquarters with a seat by the chief financial officer and gets weekly real estate briefings from Abercrombie executives, sources said. At times, it's unclear if Smith is just relaying information to Jeffries and then carrying out his wishes — as when Smith nixed a deal in Europe that Abercrombie had already signed a lease on — or if he's acting as an executive in his own right, one former executive said.
Smith's role raises broad questions about corporate governance at the publicly traded retail giant, and Jeffries has never formally reported his role to shareholders. Inside the company, he's also a controversial figure. Two former executives used the word "dangerous" when describing Smith, citing the fact that he is organizationally unaccountable if something were to go wrong with regard to a decision he's made.
These sources also said his influence over Jeffries makes executives tread lightly around him and can create an uncomfortable work dynamic. Smith has complained, for instance, after receiving presentations in what he deemed to be an inappropriate font, sources said. If the "Workstation Standards" are not being met, personal assistants are informed and reprimands delivered. On Black Friday, the retail holiday that follows Thanksgiving, Smith has helped Jeffries assess Abercrombie stores, passing along complaints and observations, that Jeffries is said to then act on as if it came from a deputy.
"It seems to be very unorthodox, and a governing body should have something to say about that, if in fact you have a person who is basically not an employee of the organization coming in to look at the company's papers and have access to things,'' said Katherine Phillips, a professor at Columbia Business School in New York.
A&F executives have largely kept silent about Smith's involvement. But in recent years, his role at A&F has grown from running "The Jeffries Family Office," a private family office that oversees Jeffries' homes, investments, and compensation, into something more substantial. David Leino, senior vice president of real estate for A&F, has joked with colleagues that he works for Smith and has spoke openly of having to run off to his "Matthew meetings," sources said.
From a governance perspective, it's troubling that sources described the private family office as holding significant sway over Abercrombie's international expansion strategy, considering how enormous an initiative it is for the company and the shaky performance of overseas stores in recent years. Abercrombie, which has said it plans to close 180 underperforming U.S. stores through 2015, is opening flagships in Seoul and Shanghai this year as well as 20 international Hollister locations. The store openings are expensive, with hordes of shirtless male models flown in to greet customers, and real estate costs are high, typically in some of the priciest locations in a city; for example, the chain has been trying to open an Abercrombie children's store on Savile Row in London, a move that's been met with heavy resistance from its new neighbors. Abercrombie's openings were so zealous in Europe that it began cannibalizing its own business and was forced to close some stores. In the year through Feb. 2, sales at international stores open a year or more slid 14%.
Through Sally Slater, an external spokeswoman, Abercrombie declined to comment outside of saying that Smith is not an associate or paid consultant of the retailer. The company didn't respond directly to a detailed set of questions about his role and the comments from former executives.
Some sources, by contrast, welcome Smith's involvement with the company. They describe him as a handsome, polished Brit who behaves graciously around his partner's colleagues, often finishing emails with the sign-off "with every kind wish." He's a good listener and asks thoughtful questions in the meetings, these sources said. For some, Smith, who holds an MBA in entrepreneurial management from Wharton, is slightly more approachable than Jeffries, and more even-tempered.
Typically, public companies are supposed to report business relationships with family members that involve at least $120,000 in compensation in their proxy filings with the U.S. Securities and Exchange Commission, and lesbian and gay executives — who are still unable to marry their partners in most states — also sometimes report those relationships. For example, Glen Senk, the former CEO of Urban Outfitters, reported his domestic partner's employment by the company and compensation in that company's fiscal 2012 proxy. Though Jeffries and Smith are clearly family, however, there may not be a technical legal relationship between them that would require a disclosure by A&F. (Jeffries, who has a son, was married once but has been separated from his wife for years.) While it's unclear how he and Jeffries met, Smith was the president of a private corporation called M. Smith Inc. from 1992 to 2009 in which Jeffries was a shareholder, according to filings on Ohio's state website. He opened an organic-product hair salon called The Matthew Smith Clinic in the early '90s.
The CEO's partner is said to check up on desk tidiness at the retailer.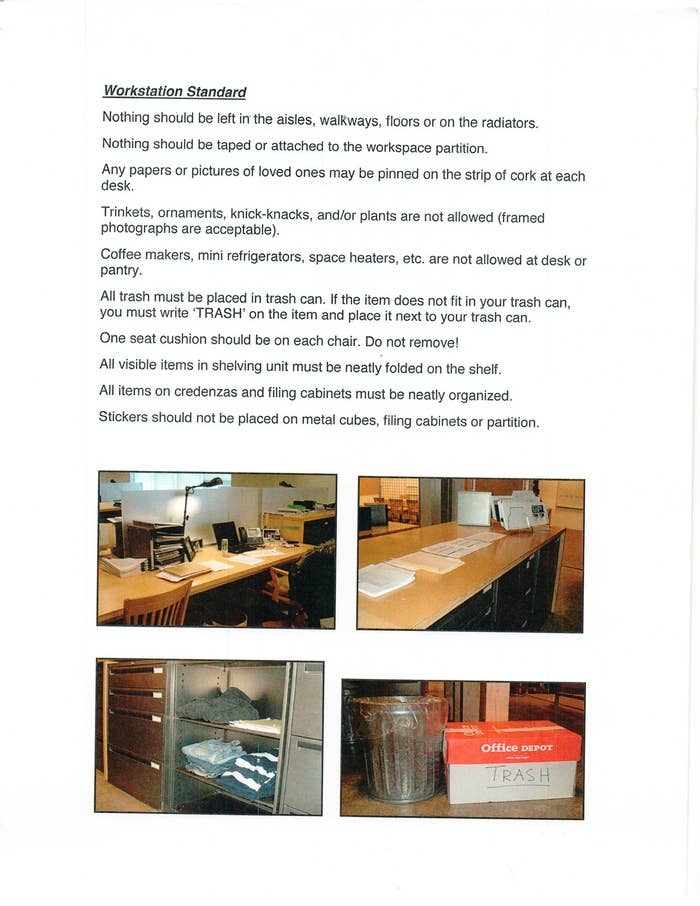 Smith's role has become a source of internal tension at a time when Jeffries' 20-plus years of leadership at A&F is under intense scrutiny. Since the recession, A&F has been losing its cool with U.S. teens. It has been forced to close underperforming stores. Newer brands such as Gilly Hicks have floundered, and its stock price has been incredibly volatile.
In recent weeks, Jeffries, who built the company's sex-meets-Ivy League ethos out of an outdoors brand once used by Ernest Hemingway, has come under fire after comments he made to Salon in 2006 saying Abercrombie only markets to "cool, good-looking people" resurfaced on the internet. (Jeffries apologized last week through a post on Facebook, saying the comments were taken out of context.) Conspiracy theorists at the company believe activist investors looking to agitate at A&F may be responsible for the resurrection of seven-year-old remarks just weeks before first-quarter earnings, which will be reported on Friday.
They may be onto something — activist investors Ralph Whitworth of Relational Investors and Daniel Loeb of Third Point are said to have dipped in and out of the stock in recent years, and Bloomberg News reported in October that at least one private-equity firm considered buying the company before walking away over concerns tied to the CEO's leadership.
But the timing may be right for activists to return to A&F — Jeffries' employment contract expires on Feb. 1, 2014, according to the company's proxy, which was filed last week. And despite Jeffries, who is also A&F's chairman, telling Businessweek in 2005 that he had started looking for his successor, four possibilities left in the past decade to rivals such as Urban Outfitters and Gap. People inside and outside A&F told BuzzFeed there is no internal candidate lined up to succeed the 68-year-old Jeffries. (Public records show Smith is 50.)
While Jeffries' contract is in negotiation this year, analysts dismiss the notion of him leaving, in part because it's unclear who would replace him. According to the company's latest proxy, Jeffries, in addition to being the modern-day founder, CEO, and chairman, is "the brand visionary and chief creative talent for the company."
"It's well known in the investment community he runs the ship the way he deems it necessary,'' Rob Wilson, president and founder of Tiburon Research Group, an independent equity research firm based in San Francisco, said of Jeffries. "Who does he answer to? It seems only himself. He's essentially the founder and the chairman and the CEO.''
Indeed, Abercrombie's board hasn't changed much in recent years and seems to be less beholden to shareholders than to Jeffries himself, though he holds less than 2% of the company. The nine directors on Abercrombie's board are largely prominent Columbus, Ohio, locals and, apart from Jeffries, lack retail experience: Members include two-time Heisman Trophy winner Archie Griffin and Elizabeth Lee, the headmistress of a local uniforms-required private school.
Shareholder advisory firm Glass Lewis has given A&F's board failing grades for three straight years for neglecting to tie executive compensation to performance and says Jeffries' $48 million in compensation last year, mostly in stock options, was more than four times the average received by other named executives. Less than one-fourth of shareholders approved the package — and yet, little changed.
"When a company is founded by someone like [Jeffries], the board itself, the way that comes about, is usually very much a function of who the leadership invited on," said Phillips.
Or, put another way, the chances for change are slim.
A glimpse into Smith's involvement at A&F came last year when a now-settled lawsuit uncovered a 40-plus page "Aircraft Standards'' manual for employees on Abercrombie's Gulfstream G550 jet. The document, personalized by Smith through his role heading "The Jeffries Family Office," showed that he regularly receives his own copies of nonpublic A&F reports, such as sales by store and daily revenue accounts. (It also included instructions for serving Smith throughout, such as notes on his tea service: Assam tea in the morning and Darjeeling after 2 p.m., "served on a small tray with a small tray liner.")
The lawsuit was brought by a former pilot on the company jet who claimed he was dismissed for being too old. He sought to prove that Smith and "The Jeffries Family Office," which helped screen hires for the jet, acted on behalf of Abercrombie, or like an agent of the company, in that capacity. Smith maintained he was a separate agent from A&F throughout the legal proceedings with a different set of interests. He testified, for instance, that meeting with potential jet employees was part of his responsibilities for ensuring Jeffries' comfort. He argued that because he negotiates Jeffries' compensation, he works "against" the company. (The case was settled in November for an undisclosed sum, though the company recorded a $10 million loss tied to legal charges in the fourth quarter.)
The company's annual meeting will be next month on June 20.
A set of rules exists for how to arrange CEO Mike Jeffries' conference room.
Internal dress guidelines for Abercrombie.