Everlane Reveals Its Factories In Push For "Radical" Retail Transparency
The online clothing brand is introducing a section on its website Tuesday for shoppers to explore the factories that make Everlane's products. BuzzFeed takes a look.
The new section of Everlane's website.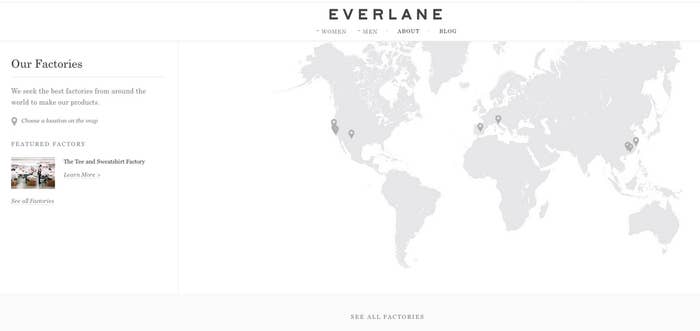 Online clothing brand Everlane has built a cult following since it launched two years ago by working directly with factories to sell luxury basics through the web at a fraction of what they would retail for in stores. Its success has hinged on showing customers, in detail, the typical process behind hefty markups on designer T-shirts and backpacks and what they're saving by shopping at Everlane, where items are mostly under $100.
Everlane is taking the idea of transparency a step further this week with a new section on its website mapping out the specific factories that make its merchandise, whether it's $25 Ryan tees or $65 Fold-Over wallets.
Shoppers can browse pictures of the factories — from Dongguan, China, to Ubrique, Spain, to Los Angeles — and view the background of the owners, see how many employees they have, and read the story of how each product is made. (Everlane chooses factories in part based on what major designers they manufacture for, though naming names would cause them to lose that business, founder and chief executive officer Michael Preysman said.)
Shoppers can take a closer look at the factories making each of its products. It helps that Everlane carries a limited assortment of merchandise.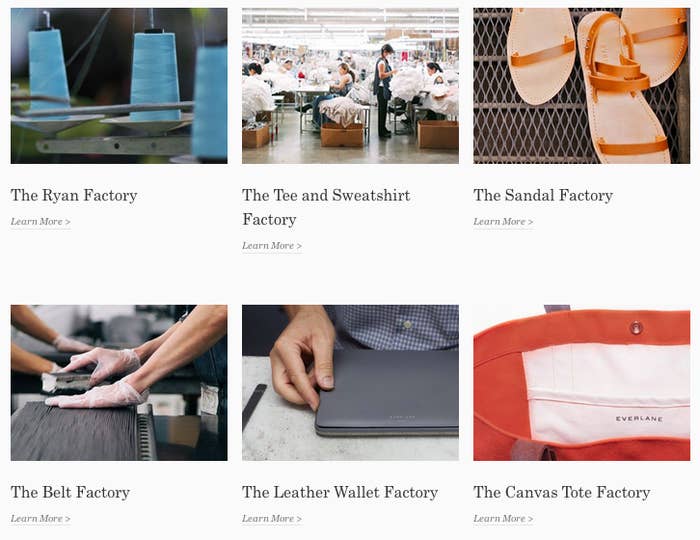 It's a fascinating project that hits at the tail end of a year in which retailers from Gap to Joe Fresh have come under fire for harsh conditions at factories overseas after the tragic collapse of Bangladesh's Rana Plaza garment factory in April. As a result, American consumers have been paying more attention to how their clothing is made, especially in the age of fast fashion, boosting the allure of a startup brand like Everlane.
The brand's new section of its website, which it plans to introduce on Tuesday, is something other retailers may look to imitate.
Everlane's T-shirts and sweatshirts are made in this Los Angeles factory.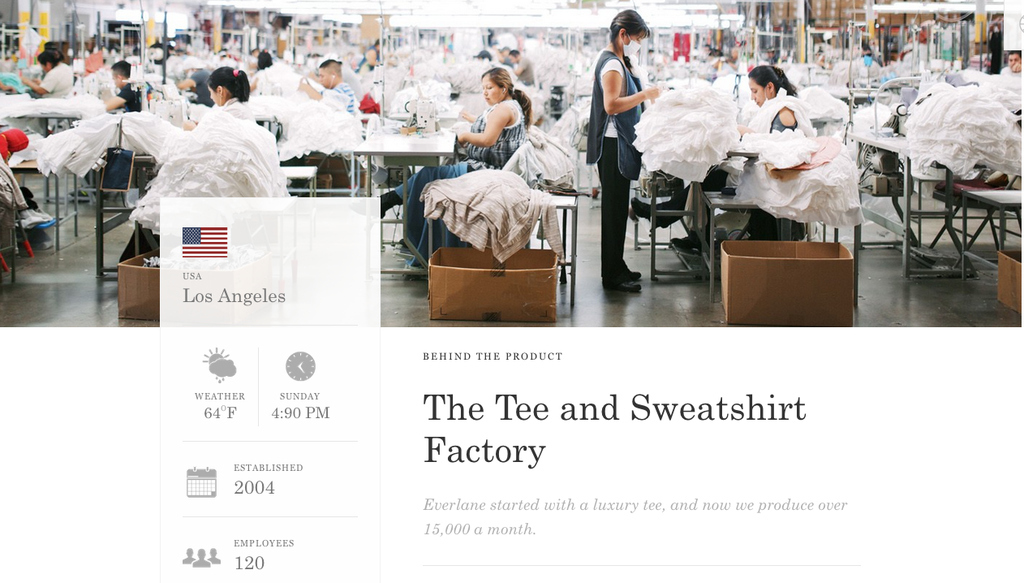 This is an example of how Everlane advertises its products and how they compare to traditional retailers. It says its weekend bag costs $95 while the same item would cost $300 elsewhere.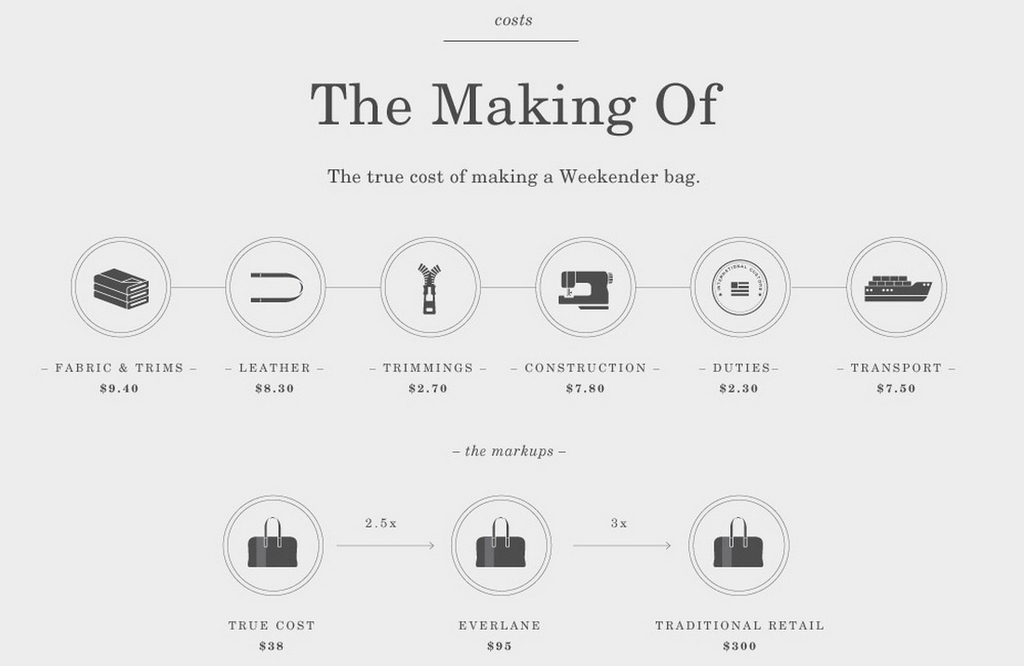 "We wanted to share the origins of the products we make and the stories of the people behind them," Preysman said.
Workers in the Chinese factory that make Everlane's weekend bags and backpacks.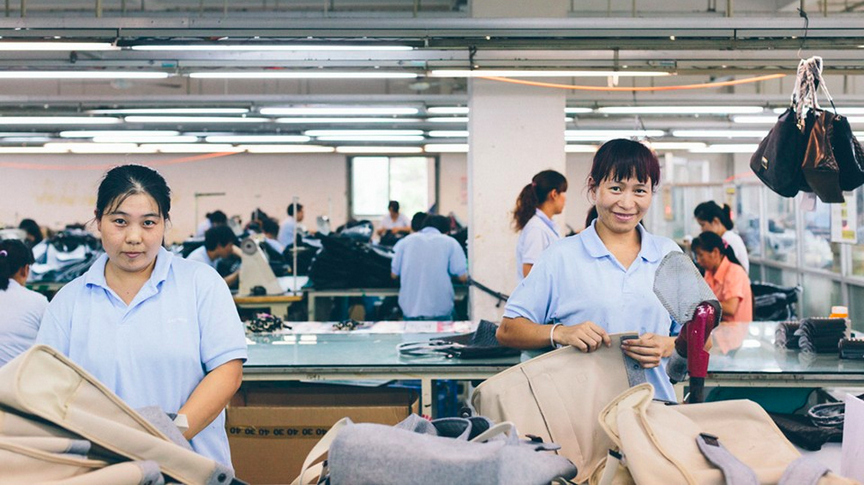 The brand's leather wallets are made in a 14-person factory in Spain.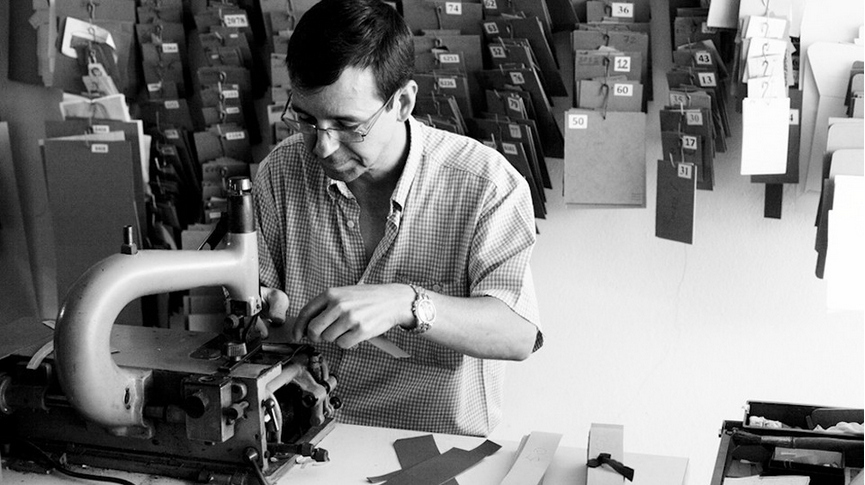 Everlane says its cashmere factory in Dongguan, China, has 800 employees.