Dick's Risks Shareholders By Playing It Both Ways On Assault Weapons
A shareholder of more than 10 years said Dick's new Field & Stream stores violate some city and state investing guidelines tied to the Sandy Hook shooting.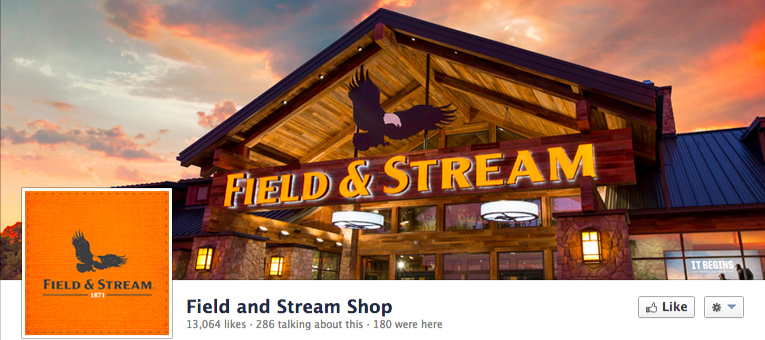 Dick's Sporting Goods may be losing shareholders by failing to take a clear stance on its willingness to sell assault weapons in the aftermath of the shooting at Sandy Hook Elementary School in December.
The company, which issued a statement after the shooting saying it would suspend the sale of modern sporting rifles in its stores, is selling such guns at a new and separate chain it's expanding called Field & Stream — the first of which opened last month in Pennsylvania.
William Priebe, a money manager at Geneva Capital, said at the company's annual meeting with analysts yesterday that a leading pension plan in Pennsylvania approached his firm, telling them they had to divest Dick's stock because it is now violating the "Sandy Hook Principles" through Field & Stream's sale of assault weapons.
"Given the tragedies and the one this week, and unfortunately maybe more down the road to follow, have you reconsidered selling these high-end assault weapons?" he asked, noting that his firm has been a shareholder in Dick's for more than 10 years. "Because it seems to me that if this momentum gets going in the state funds and city funds, you're going to start to restrict your eligible shareholder base."
Chief Executive Officer Ed Stack responded that while that's possible, Dick's hasn't changed its position on such sales.
"We've bifurcated what we're going to do here," he said. "We've talked about, in Dick's, we're still not selling the semi-automatic weapons, the MSRs. In the outdoor category, we feel that that's an important part of that assortment and it will be in there."
He noted other firms have been facing investment restrictions tied to firearms, such as Cerberus Capital Management, which came under pressure to sell gunmaker Freedom Group after pressure from California's treasurer in the wake of the Sandy Hook tragedy.
The Sandy Hook Principles are a set of investment guidelines adopted by Philadelphia's city-employee pension fund in January that require companies it invests in to support certain restrictions on firearm and ammunition sales and other gun-control policies.
Dick's, which made $5.8 billion in sales in the year through Feb. 2, is aiming to nearly double that in five years to $10 billion, and sees Field & Stream as a significant contributor to that goal. It hopes the new concept can take share from mom-and-pop gun shops, by expanding to 55 stores in the next five years for a potential $750 million in sales.
The company didn't return a phone call seeking comment.