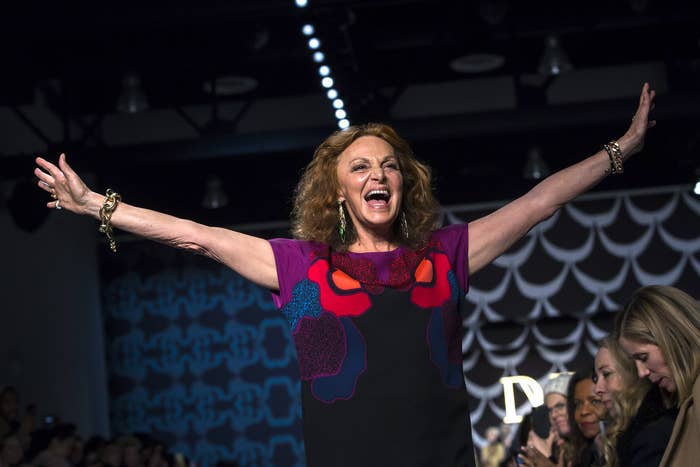 Industry speculation about a Diane von Furstenberg IPO has been swirling for more than two years now, and the famed designer added some more fuel to the fire today.
When asked at a panel whether it's worth it for a high-end brand to be publicly-traded in today's era, von Furstenberg initially deflected the question, before noting the brand is contemplating how to translate itself for the future.
"Let me tell you something about our sponsor today — I made more money in the last 10 years with MasterCard than anything ever because I bought that stock when it was $40," she said to laughs (the stock closed at just over $83 on Monday). She then deferred to DVF Studio co-chair Joel Horowitz, who was speaking on a panel with her, and is famous for taking Tommy Hilfiger public in the 90s.
"I think it's like anything," Horowitz said at the event, which was sponsored by Financo, an investment bank that specializes in retail and consumer companies. "If you control expectations and you run your business the way the brand needs to be run for the long-term, not for the quarter, you can be very successful as a public company. The problem is we get pushed we get pushed we get pushed and sometimes you make the wrong decisions by being pushed by expectations. You have to go at your own pace."
Von Furstenberg, who is married to Barry Diller, chairman of IAC, the holding company that owns star online properties like Match.com and Tinder, said that the brand is working hard to figure out how to translate its past "into the future."
"I'm an old brand, a brand that is 40 years old, so the good thing about aging is that you have credibility," she said. "How do you live with the past and the history and translate it into the future? And that is the challenge and it is a very interesting challenge, and I'm very curious to see how we're going to do it."
She continued: "I think we get the vibes, and I think we are going to ride it in a very interesting way, and I welcome you all to watch us and to help us if you have any ideas, because it's been an interesting story. And I think it's not over, and hopefully I will leave something for my grandchildren. That's it."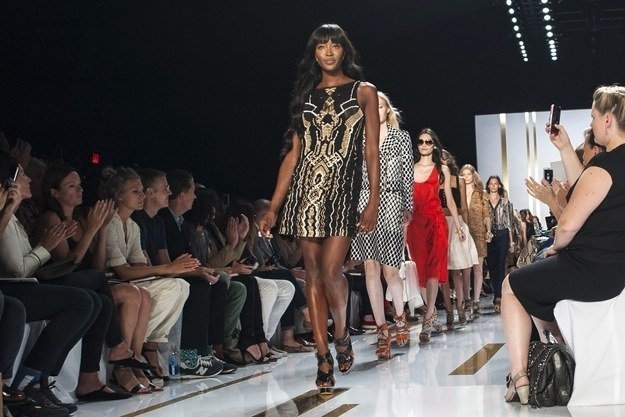 The room in Manhattan was filled with bankers who specialize in consumer and retail companies, as well as noted industry executives, such as J. Crew's Mickey Drexler and Macy's CEO Terry Lundgren. Former Bloomingdale's chairman and CEO Michael Gould moderated the panel.
Horowitz's hire in 2012 spurred industry-wide speculation that the pricey clothing and accessories company might be contemplating an initial public offering, given his work with Hilfiger. (He also helped the company go private again in 2010 after his retirement, as per a bio on DVF's website.)
The Michael Kors IPO in December 2011 set off a flurry of interest in potential offerings out of other designers, including von Furstenberg, Tory Burch and Marc Jacobs. Investors have been particularly interested in these "pure-play" brands, rather than conglomerates that own multiple lines.
As von Furstenberg pointed out, she also has quite a few years of history on her side. She built the DVF brand in the 1970s on her now-iconic wrap dresses. They now retail for $400 online.