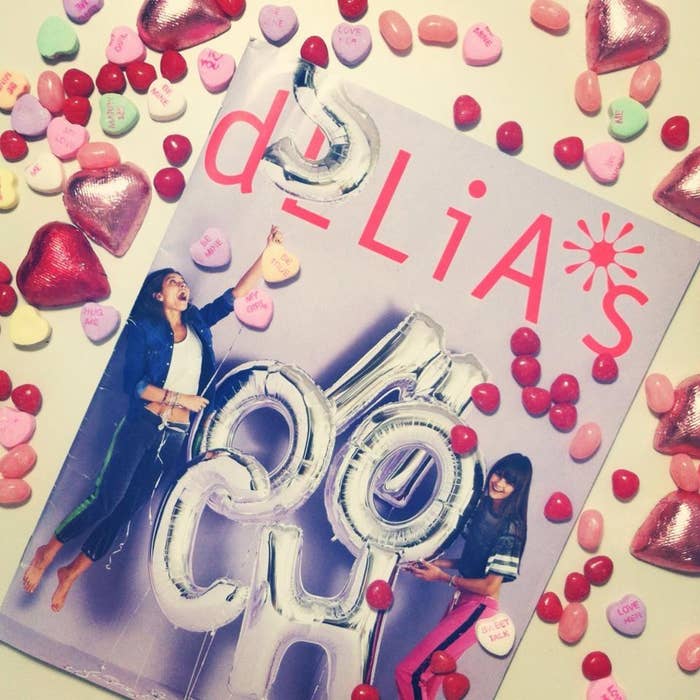 Last year, Delia's believed it was poised for a major turnaround. Today, the teen chain, best known for its popular '90s catalogs, is gasping for air.
Delia's, which spells its name dELiA*s, is trading for pennies on the stock market – it closed at 11 cents a share on Friday — and is set to be delisted from the Nasdaq Global Market on or around Monday, Nov. 3, its deadline for meeting compliance standards. It's on the hunt for an acquirer after reporting that with the way its business is going, it won't be able to meet its cash requirements for the next 12 months. Sales for the last four quarters have all been down by at least 20% over the previous year; executives said on an investor call in September that the chain will no longer provide earnings guidance.
It's a long way from the story the company was telling last year, when new CEO Tracy Gardner, a former J. Crew executive, told investors she would "create a unified brand image" and "rejuvenate" the struggling business.
Delia's was adored by teen girls in the '90s, when it was exceptionally skilled at knowing what they wanted. The very spelling of the name, dELiA*s, is plucked straight from the AOL Instant Messaging habits of a 14-year-old in 1998. It was an event to receive the Delia's catalog, in which tHe sEnTeNcEs wErE wRiTtEn LiKe tHiS, with gaps for mad libs. The chain carried flowered chokers, flares, baggy cords, and maxi skirts galore. In short, it was on point for the '90s and sales flourished. Just three years after the company was founded as a catalog business by two male Yale alumni in 1993, it went public.
Recent years, however, have been rough. Sales have fallen for four consecutive years, and the company thought it found a solution to its woes in Gardner, who was part of the team that turned J. Crew from an ordinary, preppy clothier into a bedrock fashion brand rocked by the likes of First Lady Michelle Obama.
Gardner joined Delia's in May 2013. She brought on executives from J. Crew and Coach, sold off the struggling Alloy business and sought to double down on the brand's niche as a girls-only clothier for a somewhat wealthier clientele than other mall stores. She found supporters such as hedge fund manager Whitney Tilson, who was dazzled by Gardner's vision and background, telling BuzzFeed News last year that the chain had "the potential for another J.Crew kind of turnaround."
But Tilson has long since jumped ship. "I exited the position some time ago after the company reported very poor earnings, which made me realize that my investment thesis was wrong," Tilson said in an email.
Delia's did not respond to requests for comment.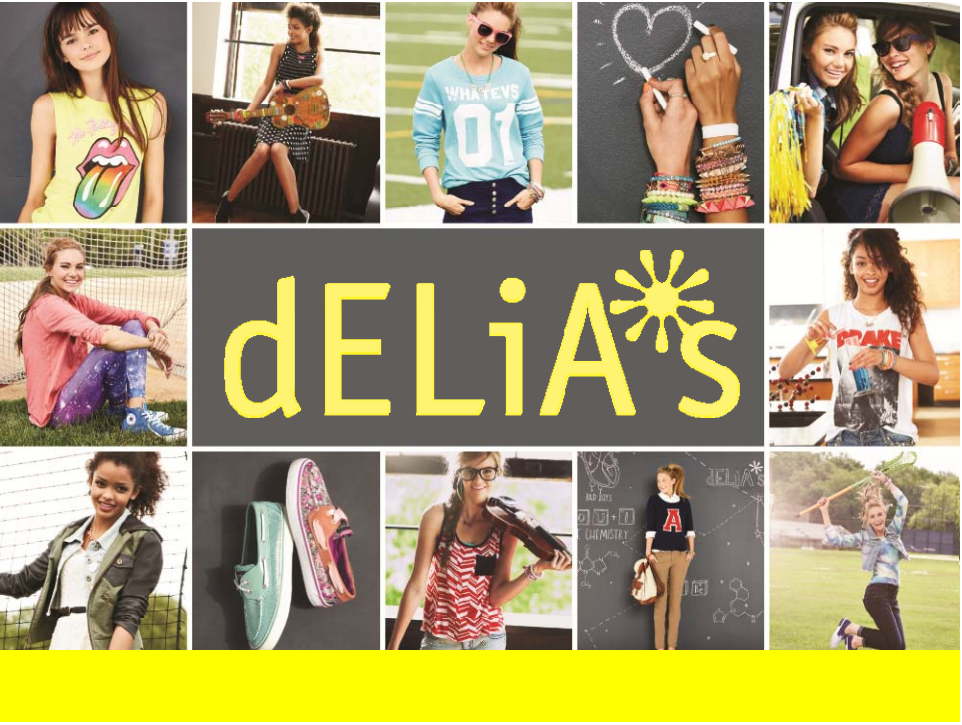 The company describes its core customer as a stylish 12- to 18-year-old girl from a well-off household, looking for something a little more wholesome than what Wet Seal and Hot Topic might offer. In filings, the company has said at least 20% of its customers come from homes with incomes of more than $125,000 a year; more than half are from homes pulling in above $75,000.
"They were really such a breakthrough company in the '90s," said Wendy Liebmann, CEO of WSL Strategic Retail in New York, citing the company's aesthetic and direct-to-consumer focus in the early days of the internet. "It felt incredibly refreshing and they were very good at creating a voice that felt like young women talking to young women."
But that competitive edge faded as more retailers got onto the internet and online-only brands emerged, she says. At the same time, economic issues in the past decade forced families to tighten their pursestrings and rethink how they were spending money.
"Those two things fairly quickly should have forced the company to think about their proposition and think about how they were going to compete longer-term but by the time they seemed to get around to that and bring in Tracy, it started to feel it was all too late," Liebmann added.
Delia's is a very small retail chain today. It brought in about $137 million in sales last year — PacSun's annual revenue was $798 million, American Apparel's was $634 million, Abercrombie's was $4.1 billion. That's also far from the glory days: Delia's posted $258 million in sales the year through Feb. 3, 2007, its highest ever. The chain has been shuttering stores around the nation, trimming down to 95 locations as of August. It mailed out 3.2 million catalogs in the last quarter.
The selection on the Delia's website today still has plenty of cutesy — polar bears, hedgehogs and hearts, polka-dots, lace — alongside hemlines that would let most suburban moms breathe easy. But the prices are higher than those found at, say, H&M and Forever 21. Many of the frocks cost $40, sweaters go for $35 to $40, jeggings for close to $50. As its own web and mall traffic falls, the chain has taken to selling its clothes on Amazon, a somewhat odd move for a specialty retailer with its own stores and website.
Walter Killough, Delia's former chief executive officer, declined to be interviewed by BuzzFeed News, saying in an email that he didn't keep up with the business after he left last year.
He did note, however: "Reading the press releases, it looks like Delia's is just another small company, in the teen space, that did not have the store and e-commerce productivity to absorb the revolutionary changes that are going on in the shopping patterns of the teen shopper."
It's hard, as many teen retailers have been discovering, to compete with fast-fashion. Companies like Forever 21 and H&M, the two most prominent fast-fashion companies, represent a new breed of clothier. They've built up their manufacturing and merchandising operations in such a way to shuttle styles from the runway to stores in as little as four to six weeks. Assortments are vast and brand agnostic, and prices are cheap. It's a big challenge for more traditional teen retailers like Abercrombie and Aeropostale that have typically created a handful of styles, many months in advance, with the expectation that teens would want their label. Beyond that, teen mall traffic has declined, overall, in recent years.
"The girl that is going to this store today can get a product more appropriate for the times, at a better price, at H&M, Forever 21, and Zara," said Edward Hertzman, founder and publisher of Sourcing Journal, a trade publication focused on the retail and textile industries. "The question is does the market need another fast-fashion teenybopper retailer or is that space already occupied?"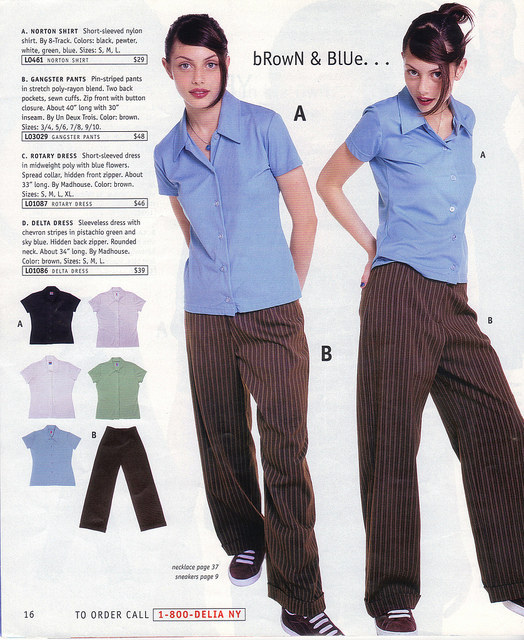 Liebmann pointed out that Delia's hasn't evolved with the times. Indeed, it continues to stick by its dated dELiA*s moniker, and isn't doing anything particularly novel on social media, where teenagers hang out today.
Darker clouds hang on the horizon. In October, as the Nasdaq's Nov. 3 delisting deadline approached, the company made two notable SEC filings. On Oct. 8, it amended its bylaws to make Delaware, a famously business-friendly jurisdiction, the location for all legal disputes. Such moves are often made by companies anticipating shareholder lawsuits, particularly in the case of buyouts or bankruptcies. In an Oct. 16 filing, Delia's outlined the payment of cash retention awards for its executive officers to incentivize them to stick around, and a "transaction success fee" for Gardner and operating chief Brian Lex Austin-Gemas to encourage them to find a buyer.
"Anything that's done a good job or has been as brave as they were in the early days, you hate to see it go," WSL's Liebmann said. "But there's an awful lot out there where shoppers can get the same kinds of clothes and accessories without having to go to Delia's, and that's the hard part about it."