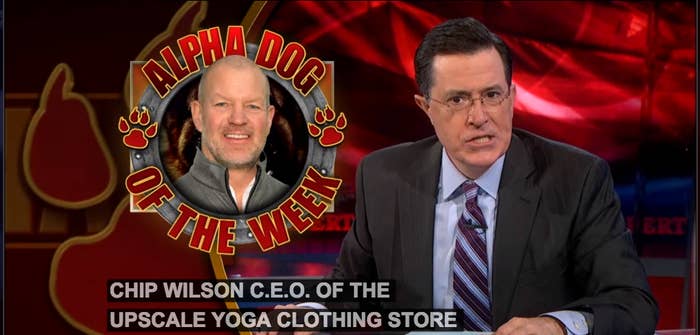 Chip Wilson, the controversial founder of Lululemon, said he will resign from the yoga-wear maker's board after roughly a year of gradually distancing himself from the company.
Wilson, 59, said that it's "the right time to step away from the board," now that he has helped put the company "back on track." He added: "The company has returned to the core values that made it great — product, brand and culture."
Wilson, an Ayn Rand enthusiast who founded Lululemon in 1998, has been under intense scrutiny in recent years, after returning to the company to help it deal with its sheer-pants scandal in 2013, a public relations nightmare that led to costly recalls. He is said to have clashed with then-CEO Christine Day on the future of Lululemon, ultimately leading to her resignation later that year. Since then, however, he's made a number of extremely public gaffes that have rankled customers and clashed publicly with other members of the company's executive leadership team.
For all of Wilson's faults, he is responsible, in part, for creating the market for high-end workout clothes, successfully combining fashionable exercise apparel with technical expertise, just as yoga was taking off in North America. It's no small feat; few chains were successfully selling $100 yoga pants to women before Lululemon came around.
The rise of "athleisure" has been well-documented since then. More than ever, women are trading in jeans and other casual pants for pricy workout gear, and every retailer is racing to get on board, from Under Armour to Gap's Athleta. Lululemon now brings in more than $1 billion in revenue, and its sales per square foot, a key measure in retailing, regularly rank close behind Apple and Tiffany's and typically in the top five among all chains.
In 2013, Wilson infuriated customers after saying on Bloomberg Television that its yoga pants "don't work" for all women's bodies, and that some of the problem is "about the rubbing through the thighs." He followed that with a non-apology to women that was seized on by Stephen Colbert, who called Wilson sexist and racist, noting: "Chip knows that calling out your chub-rub is just good marketing."
A number of Wilson's troubling past remarks were subsequently publicized, including the notion that "cigarette-smoking power women who were on the pill" caused growing instances of breast cancer in the 1990s and that birth control has caused the divorce rate to rise.
Wilson's dabbling preceded even the sheer pants scandal, though. In November 2011, Wilson had the phrase "Who is John Galt?" printed on Lululemon tote bags (a line from Ayn Rand's Atlas Shrugged) without Day's knowledge, the Wall Street Journal reported. The bags annoyed customers, and Day had to quickly replace them.
In December 2013, Wilson stepped down as the company's chairman, but remained on its board, where he continued making waves. Wilson put out a press release last summer, calling for shareholders to oust two of his fellow board members, just hours before the company's annual meeting began. After that, he cut a deal with private-equity firm Advent International to sell half his 27% stake to the firm; the firm added two of its managers to the company's board.
Wilson has spent time building a meditation startup called Whil and, more recently, developing a casual clothing line called Kit and Ace.
Once Lululemon took off, Wilson told The New Yorker that "cashmere was all I wanted to wear."
This inspired his wife, Shannon, to create a type of cashmere that can go into a washing machine called "qemir," the magazine reported.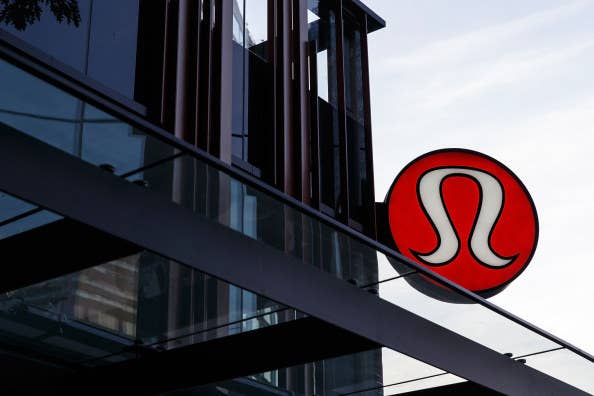 Adds details on Wilson's contributions to high-end workout apparel and the athleisure trend.