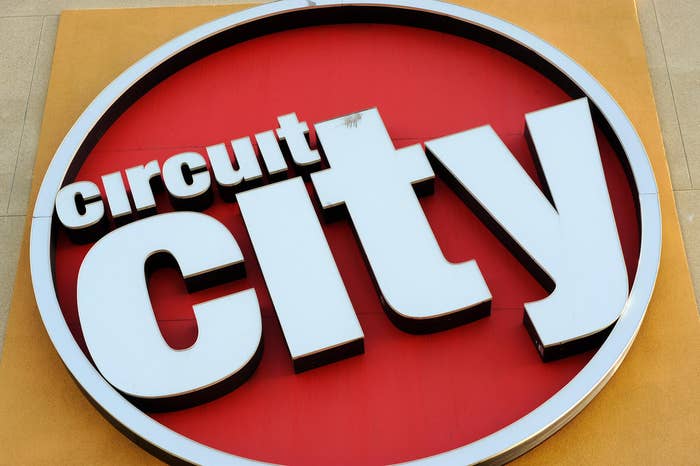 Circuit City, the electronics retailer that filed for bankruptcy in 2008, is coming back from the dead, with investors planing to open new stores less than a decade after shuttering more than 700 of them.
The chain is being resurrected by Ronny Shmoel and Albert Liniado, a pair of "New York area retail vets," according to the trade magazine Twice, which spoke to the pair.
In a phone interview with BuzzFeed News, Shmoel said he's leading the charge and Liniado is the vice president of business development.
Shmoel bought its brand, domain name and trademarks last year and plan to open stores "targeted directly at millennials," Twice reported. There are plans to open 50 to 100 corporate-owned Circuit City stores by the end of next year, Twice reported, with a first location opening in June.
The main question is: why?
Circuit City closed its last store in 2009, and while it briefly existed online as part of TigerDirect, that ceased in 2012. Its death, fueled by the rise of Best Buy and Walmart, has been well chronicled in lots of news stories, cautionary business school case studies and even a book by its former CEO.
While the new Circuit City stores will be smaller and better-located than those of yore, the idea comes less than a year after RadioShack filed for bankruptcy — and that retailer is still operating more than 1,000 similarly-sized stores. Consumers can also buy the same goods Circuit City wants to sell at Best Buy, Walmart, Amazon and more.
The new Circuit City locations will sell their own brands of cables and power banks, as well as smartphones, tablets, laptops, headphones and so on, with the goal of becoming a trusted destination for vendor-authorized consumer electronics.
Ultimately, the team bringing Circuit City back seem to believe that the name and logo will compel consumers.
The resurrection plan will be driven by Circuit City's "tremendous traction and brand awareness," Shmoel told Twice.
UPDATE
Updates Shmoel's role in relaunching Circuit City.