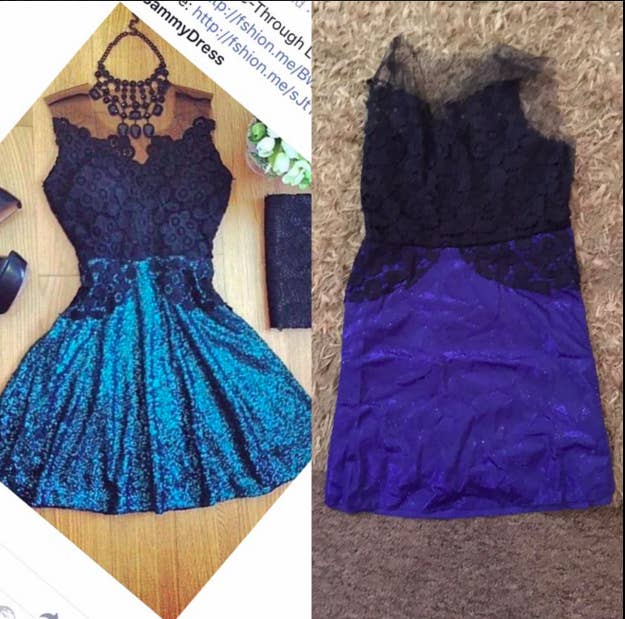 A major Chinese clothing company that has fielded thousands of complaints from women for its business practices says most of its customers are happy.

Shenzhen Globalegrow E-Commerce Co., Ltd., also known as Global Egrow, said "the vast majority of our customers from all over the world are overjoyed with our products," in response to a BuzzFeed News investigation published last week. It operates fashion sites including DressLily, RoseWholesale, RoseGal, SammyDress, Zaful, Nasty Dress, TwinkleDeals, and TrendsGal.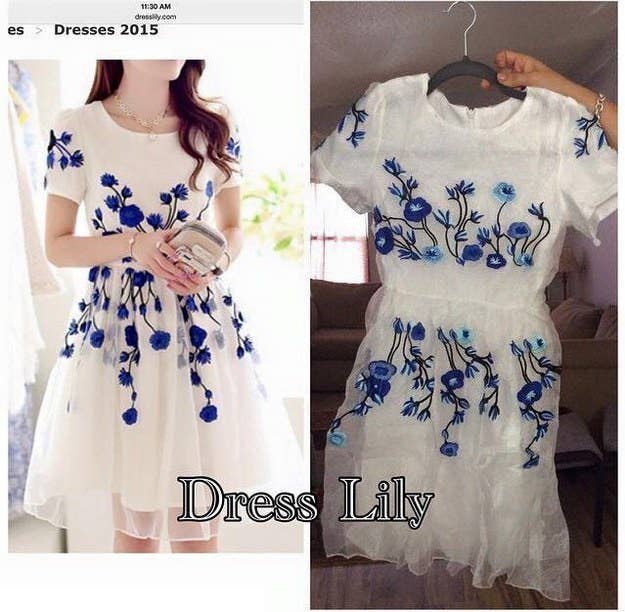 As BuzzFeed detailed last week, Global Egrow is the biggest of a group of Chinese clothing companies that have been able to flourish on Facebook despite thousands of complaints from women in North America and elsewhere saying the sites use stolen images to sell poorly made knockoff apparel that is often unwearable. Women say the replicas take weeks or months to receive — if they arrive at all — and that it's almost impossible to get a refund.

Facebook told BuzzFeed that it's taking this problem "very seriously" and is working on ways to police advertisers whose products are "overwhelmingly unsatisfactory." The piece was also featured on NBC's Today show, and Global Egrow's response was addressed to BuzzFeed and the China bureau chief for NBC News.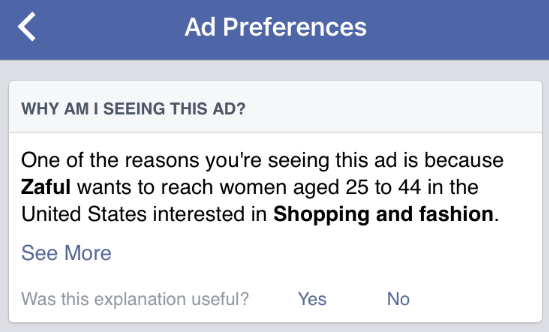 BuzzFeed News attempted to contact Global Egrow's executives or PR department for its original story last week, but wasn't able to get beyond its receptionists. Multiple emails in both Mandarin and English to addresses listed on its website received no reply.

"Although the vast majority of our customers are overjoyed with our products and pricing, like other major web retailers, we do, from time to time, receive customer complaints," Global Egrow said in the statement, which is included in full below. "A very small percentage of our customers have complained that the products that they receive do not match the product description or photo. Global Egrow takes these complaints very seriously."
One user posted what she ordered versus what she got from RoseGal in a Facebook group — and another chimed in on the same thread to show what she got.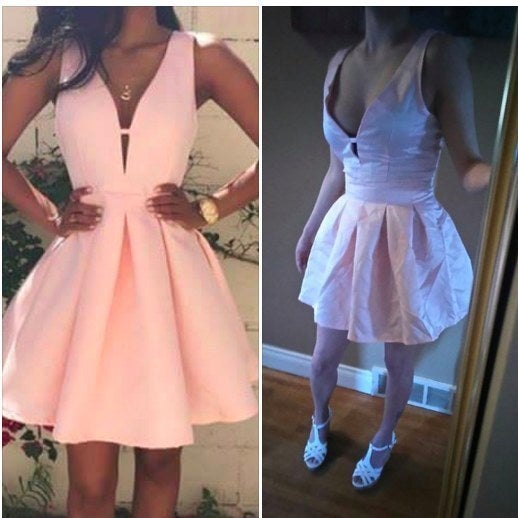 It continued: "After an internal review, we have learned that, sometimes, our suppliers provide us with inaccurate photos of their products. In rare cases, the photos may have been copied from other sites. Global Egrow has a zero tolerance policy when this happens and, once confirmed, we immediately terminate our relationship with such suppliers."
The company said it works with "thousands of different suppliers."
Still, a quick review by BuzzFeed on Wednesday revealed several examples of stolen photos across the sites. DressLily, for example, is still advertising a skirt from Free People's website that was highlighted by BuzzFeed last week, as well as an elephant shirt ripped from Ivory Ella, which donates 10% of its net profits to help save elephants. (DressLily has applied its own watermark to the shirt.) SammyDress and RoseGal are also using photos in prominent positions on their websites from multiple fashionistas on Instagram as well as other brands.
DressLily took this $31.99 sweatshirt picture from Ivory Ella, which donates some of its profits to helping save elephants. It even added its own watermark.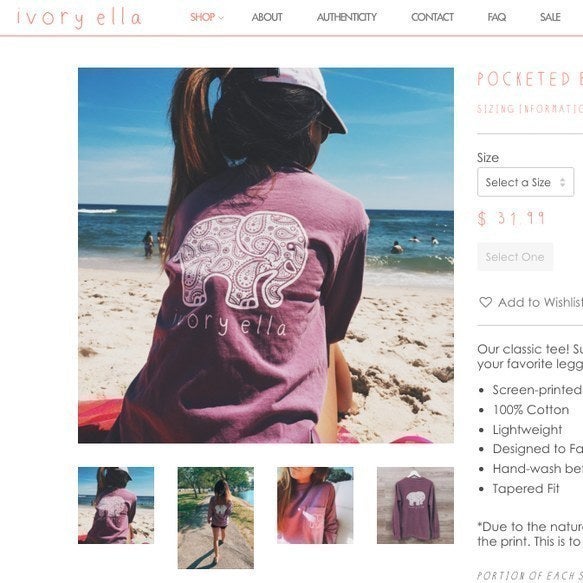 SammyDress is using this Instagram from a popular fashionista named Kome Osalor.
Global Egrow, in its defense, pointed to the high score SammyDress has on TrustPilot, provided links to positive reviews on YouTube, and noted the high number of Facebook likes across its pages — DressLily has 7.1 million and RoseGal has 8.3 million.
To be sure, the company has a 7.9 out of 10 on TrustPilot when BuzzFeed checked on Wednesday.
But on the same site, Zaful has a 2.9, DressLily has a 4.8, RoseGal has a 3.3 and TwinkleDeals has a 3.7. The sites have also amassed thousands of one-star reviews on SiteJabber, while the Better Business Bureau issued a warning against DressLily and SammyDress last year. The company is also listed as a client of MeetSocial, which says it's the "number one agency for Facebook marketing in China."
Global Egrow says it made more than $200 million in sales in 2014, and is tied to one of China's richest men, Yang Jianxin, who acquired the company that same year.
An Instagram user's face was cut off in this image used by SammyDress, found on its website on Wednesday.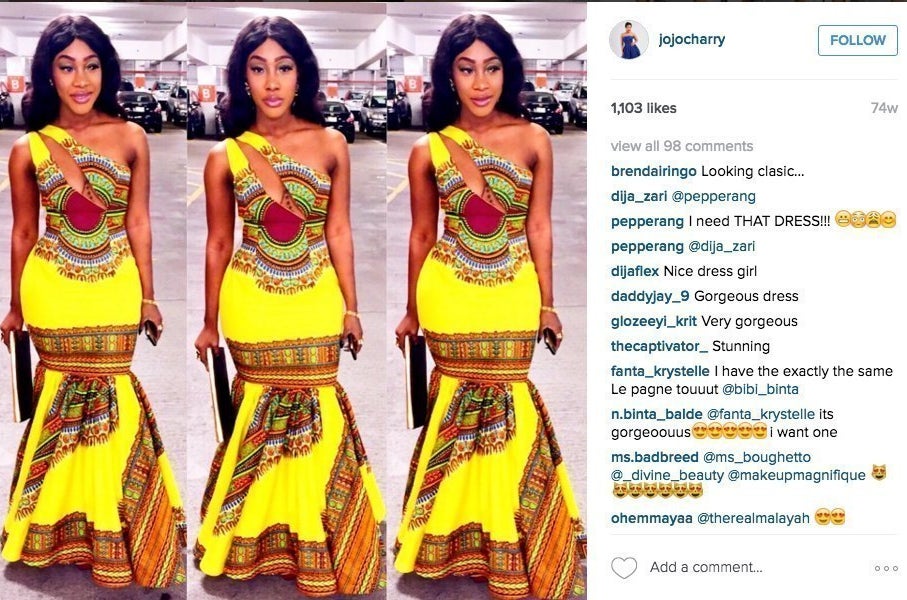 Global Egrow has "instituted a 4-step process to eradicate potential infringement claims including supplier assessment, daily monitoring and prevention and infringement identification," the company said in its statement, which was relayed through its U.S. legal counsel in San Francisco.
The company said it has changed its return policy to ensure that dissatisfied customers can obtain refunds more easily, and has made its customer service department "responsive 24 hours a day and 7 days a week." It still requires customers to pay the cost of shipping, however, which can be exorbitant when returning product to China.

Indeed, there are plenty of customers who have been pleased with their purchases from these sites, and others who willingly shop on them knowing they're taking a risk. But BuzzFeed's reporting shows that many customers were unaware of the stolen images, didn't know the goods would be shipped directly from China, and are frustrated with the products and customer service.
Women have been exchanging photos and reviews in one of the many Facebook groups created to warn other consumers called "SCAM ALERT & Real Customer Reviews (Zaful, Rosegal, DressLily, etc.)" Since last week, more than 4,000 new members have joined.
RoseGal plucked this image from an Australian label called Sabo Skirt, which had posted it to Instagram.