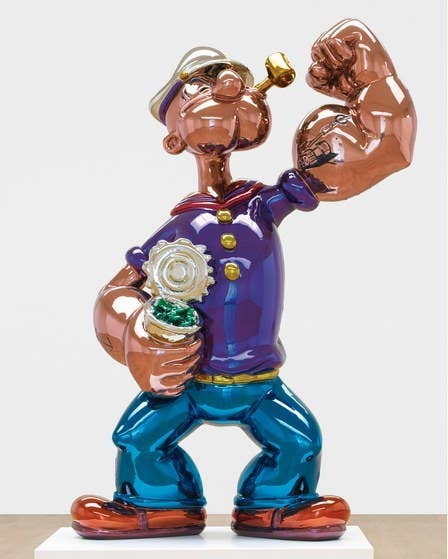 Steve Wynn, the casino magnate, just paid a cool $28.2 million for this 7-foot tall statue of Popeye the Sailor Man holding a can of spinach.
Wynn was apparently the lone bidder on the 2,000-pound piece, created by artist Jeff Koons, at Sotheby's contemporary art auction sale on Wednesday. The statue, made of "mirror polished stainless steel with transparent color coating," will be displayed at one of his Las Vegas hotels, Sotheby's said in a release.
The auction's big draw was the sale of 19 pieces from former hedge fund manager Adam Sender's private collection. Sender closed his business, Exis Capital Management, earlier this year and is also getting a divorce, according to the New York Times. In all, the Contemporary Art Evening brought in more than $360 million in sales for Sotheby's.
Wynn didn't specify which of his Las Vegas hotels would feature the Popeye statue.