Black Friday Dead At The Hands Of Thanksgiving, "Super Saturday"
The sales really take place on Thanksgiving and Saturday now. But do you really want to go shopping on Thanksgiving?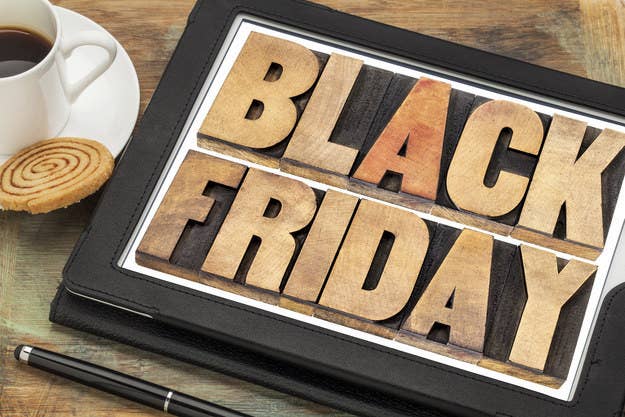 There's a new boss in town in the world of frenzied holiday retail, analysts say: This year, the Saturday of Thanksgiving weekend is set to topple Black Friday as the year's biggest shopping day.
As the retail industry attempts to drum up more sales by opening ever earlier, spending that once happened on Black Friday has been shift to Thanksgiving Day. ShopperTrak, a prominent retail analytics firm, said earlier this month that this is the year when Black Friday finally loses its throne.
Thanksgiving-day sales more than tripled to $2.5 billion last year, while Black Friday sales fell 13% to $9.8 billion, Sterne Agee analysts wrote in a Nov. 24 note. This year, the trend is expected to accelerate as retailers advertise even earlier openings for their "Black Friday" (but really, Thanksgiving Thursday) events.
This Thanksgiving, J.C. Penney and Best Buy will open at 5 p.m. while Macy's, Target, Walmart and major malls will open at 6 p.m. Gap's Old Navy chain will open at 4 p.m. on Thanksgiving and stay open for 31 straight hours before finally closing at 11 p.m. Friday.
"The earlier openings simply spread sales out, and will not result in incremental sales," Jennifer Davis, an analyst at Buckingham Research Group wrote in a note. Last year, 8 p.m. on Thanksgiving Day was the new industry-accepted opening time, which was bumped up from midnight in 2012, she wrote.
Referring to many of the deals this weekend as Black Friday sales "is just really silly now," said Wendy Liebmann, CEO of WSL Strategic Retail in New York. "It didn't even make sense before, because that wasn't the day retailers made money anyway, but that was the myth around it."
"If this isn't the year, then its grim luster will be diminished soon," Liebmann said of Black Friday losing its top-sales day status to Super Saturday.
Opening on Thanksgiving comes with its own set of problems, particularly for the low-paid retail workers that would rather spend the day with their families. And images of mobs bursting through the gates of local malls have began to sour a national day of gratitude with rampant, sometimes violent, consumerism. Earlier this month, Walmart announced plans to offer five days of deals, showing the diminishing importance of a single day.
It's possible the industry may try to move deals back into Black Friday next year or halt the Thanksgiving sales tradition, though it will require some coordinated movement, Liebmann said.
"We've heard various levels of uproar about it but I think this year, especially because so many retailers have come out so much earlier with their deals, there's a sense that it will be an advantage for those who finally say, 'Listen, we've just gone too far, we're a great place, we take care of our people, we're not going to be open all these hours,'" she said. "Increasingly, there's just no real massive advantage to this."
Oops. Something went wrong. Please try again later
Looks like we are having a problem on the server.
Do you want to shop on Thanksgiving?
Yes — deals, deals, deals!

No, Thanksgiving should be spent with loved ones