Berkshire Hathaway Shares Hit All-Time High Of $200,000 Each
Warren Buffett's Berkshire Hathaway, the conglomerate that owns Geico, Dairy Queen, and Oriental Trading Co., saw its class A shares rise past $200,000 each today.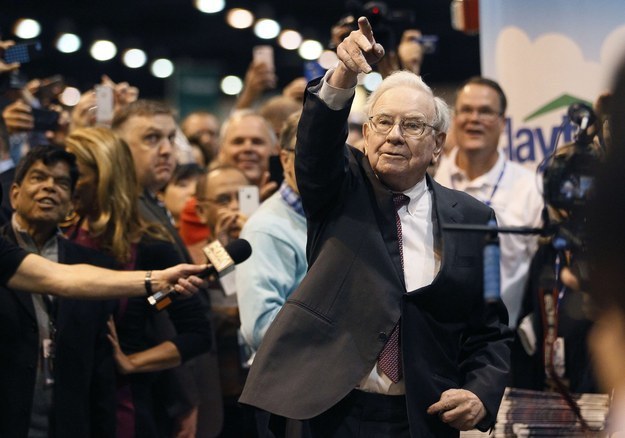 Here it is. The worst kind of finance FOMO: failing to have purchased a Class A share of Berkshire Hathaway when one cost $2,750 in December of 1987.
The conglomerate, run by billionaire Warren Buffett, saw its stock hit the insane price of $200,000 today for the first time. That makes it more than 60 times pricier than Seaboard Corp., the company that has the next highest stock price on U.S. exchanges, according to Noah Buhayar of Bloomberg News.
Berkshire Hathaway is one of the world's biggest companies by market value, holding a diverse array of companies, such as Geico, Burlington Northern Santa Fe, Fruit of the Loom, Benjamin Moore and Dairy Queen, among many others. Last year, its revenue exceeded $180 billion and it earned a net profit of $19.5 billion.
Buffett, known as the "Oracle of Omaha" for his legendary investing prowess, created Class B shares in 1996 to make it easier for smaller investors to invest in Berkshire Hathaway. Those closed at $133.08 yesterday.
Berkshire Hathaway Class A shares since the early 1990s.