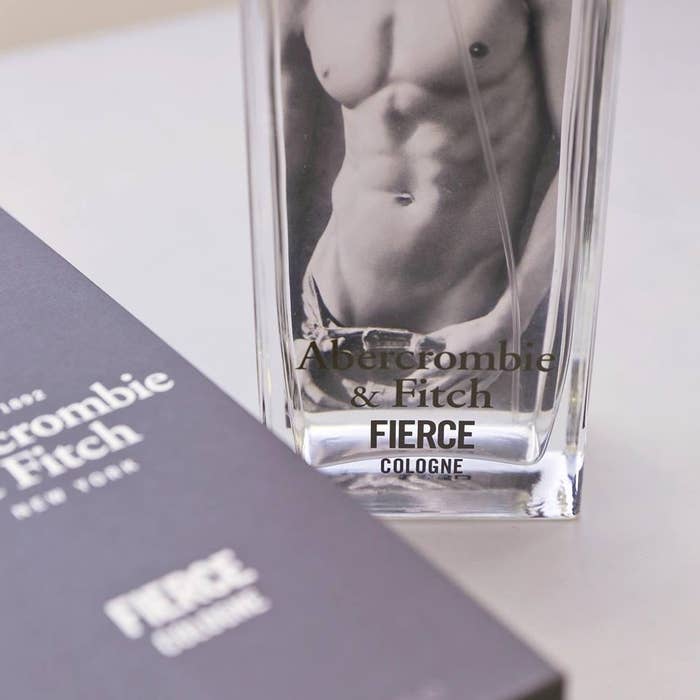 What happens between now and June 19 will determine the future of Abercrombie & Fitch.
That's when the teen retailer, under fire for falling sales and shoddy management, will hold its annual shareholder meeting, where five new directors nominated last week by dissident hedge fund Engaged Capital will run for seats on Abercrombie's board. Their nominations, which followed weeks of failed private negotiations between Engaged and the company for mutually acceptable replacement directors, signals the start of a potentially expensive, time-consuming proxy fight. And both sides, according to sources familiar with the situation, are currently mapping out their boardroom battle strategies.
Abercrombie is coming off a brutal year that included the shuttering of its Gilly Hicks chain, faltering sales, and a precipitous stock decline. The retailer is in a more vulnerable position for those factors and because it is in the middle of a search for a new chief financial officer and presidents for its Abercrombie and Hollister brands, newly created roles that are meant to be filled with potential successors to 69-year-old Chief Executive Officer Mike Jeffries. The negative publicity stemming from a drawn-out proxy battle could derail that hunt.
"Certainly no external candidate in my mind would step in the middle of that proxy battle and take one of these positions," said David Eaton, vice president of proxy research at Glass Lewis. "You could hire internally for it, but it might be defeating the purpose a little bit of creating those new positions and acknowledging you need them."
Abercrombie will report fourth quarter earnings on Wednesday, and after seven straight quarters of slumping comp sales, investors will be paying close attention to its performance during the all-important holiday season and its outlook for the year.
Engaged, which owns about 0.6% of Abercrombie's shares, started calling for Jeffries' ouster in December, blaming the micromanaging CEO for Abercrombie's out-of-touch fashions, falling sales, and missed buyout opportunities. The hedge fund, founded and run by Glenn Welling, has criticized Abercrombie's board for failing to ensure the company has a succession plan. Jeffries, considered Abercrombie's modern-day founder, has led the retailer since 1992 and has reportedly fired all of his potential replacements.
Abercrombie responded to the hedge fund's critiques with a series of changes, among them creating the brand president roles and adding three new directors to its board, all of whom have retail experience. (Previously, Jeffries was the only board member with a background in retail.) One new director was appointed lead independent chairman, stripping Jeffries of the chairmanship. Abercrombie also promoted chief financial officer Jonathan Ramsden, a favorite on Wall Street, to chief operating officer and terminated a shareholder rights plan, paving the way to a buyout.
"The company has been making a lot of changes and it's not constructive to have a proxy fight at this time," said a source familiar with the situation.
Representatives for Abercrombie and Engaged declined to comment.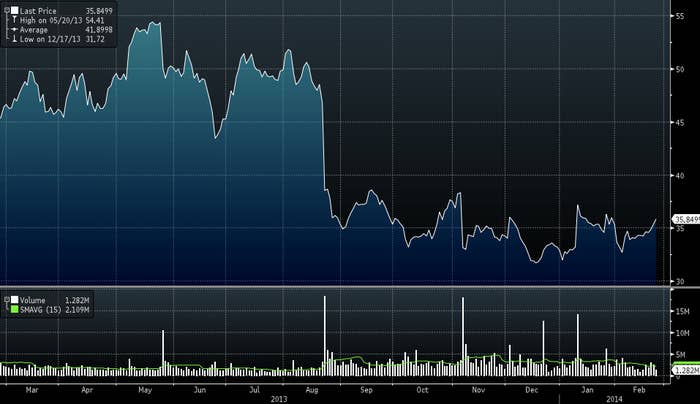 Despite the changes, Engaged is still upset that Abercrombie's board renewed Jeffries' contract for another year in December. Going public now with its demand for new directors "creates an in for Engaged to negotiate and have serious meetings with Abercrombie, and it wouldn't be a surprise if they end up with a few seats on the board," Eaton said.
Engaged would be perfectly happy with that outcome — indeed, it is part of its strategy. As a result of Abercrombie appointing three new directors last month, Engaged doesn't need all five of its nominees to be elected to the company's board, just some of them — enough to give majority control to directors not beholden to Jeffries.
"The new directors have been on the job for three weeks and the incumbents have been on the board for 4 to 20 years," said a second source familiar with the negotiations who spoke on the condition of anonymity because the talks were private. "To give the company a true fresh perspective at least four incumbent directors will need to replaced."
Wresting control of the board from Jeffries could have any number of effects. For one, it could result in totally different selections for Abercrombie's brand presidents, who will shape the retailer's future, and for the CFO job. It could also lead to a swift exit for Jeffries, who has run the company with scant oversight since he joined.
Currently, Abercrombie's board totals 12 members: the three new directors and nine incumbent directors, most of whom are prominent Columbus, Ohio, locals. Members include two-time Heisman Trophy winner Archie Griffin and Elizabeth Lee, the headmistress of a local girls-only private school. While Abercrombie says Lee "brings valuable insights into the perspectives" of teens, as per last year's proxy filing, it's worth noting the school she oversees requires uniforms.
By contrast, four of Engaged's nominees have executive-level retail experience focused on apparel at companies including David's Bridal, Kellwood, and Gap. (Welling is the fifth nominee.) One of the hedge fund's picks, Michael Kramer, was Abercrombie's CFO until 2008 and is said to have clashed mightily with Jeffries, which would make his election contentious, according to a third source familiar with the situation. The possibility of Kramer, and to a lesser extent, the rest of Engaged's slate, joining the board, will likely motivate Jeffries to ask a few directors such as Griffin, Lee, and local real estate developer John Kessler to step down and be replaced with new nominees, this person said.
The second source said that Abercrombie is already working on its own slate of nominees to the board. Notably, this is the first year all of the directors will stand for election.
While there have been instances in which directors voluntarily resign ahead of proxy battles, it doesn't happen often, said Glass Lewis' Eaton. Part of the reason is because board seats can be lucrative gigs. Abercrombie's directors met 11 times last year, and the group, excluding Jeffries, was compensated $214,546 on average in stock and cash, slightly less than the average payout of $246,914 to directors in the S&P 500 in the past year, according to Glass Lewis data.
"The negotiations could go in a couple different ways now — they could replace several directors with their own nominees, or they could just negotiate to bring on several of the Engaged nominees, or if they're completely at a standstill, they'll just go to proxy battle and have a contested meeting with two slates," Eaton said. "At this point, it's fully between Engaged Capital and Abercrombie."