Bebe Plays To Partying "Bad Girls" To Revive Sexy Side Of Brand
Bebe Stores, which has posted dismal sales in recent years, is doubling down on its "core brand position in going out and sexy dressy occasions," its chief executive officer said yesterday. One phrase from its new marketing campaign: "Good girls go to heaven and bad girls go everywhere."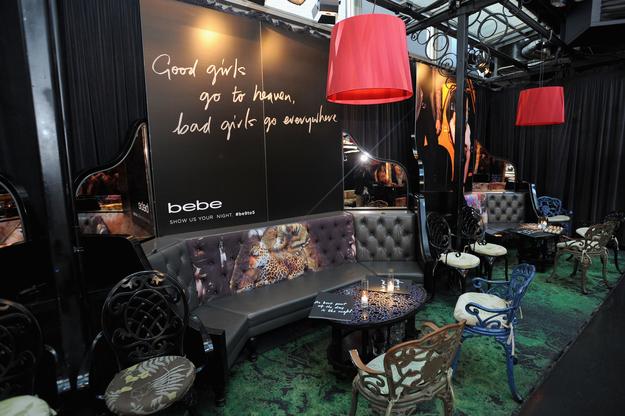 Bebe Stores, which has been struggling to revive sales in recent years, is running with a new idea: bring sexy back.
The retailer introduced "the new face of Bebe" earlier this month with a marketing campaign centered around the idea of going out between 9 p.m. and 5 a.m., "purposely over-emphasizing our core brand position in going out and sexy dressy occasions," CEO Steve Birkhold said in an earnings call yesterday with analysts.
"The new campaign phrases of 9 to 5 a.m., which are, 'The best part of the day is the night,' and 'Good girls go to heaven and bad girls go everywhere,' are catching on very strongly with our girls," he said, noting that graphic T-shirts featuring these phrases nearly sold out the first week they were available in stores.
Birkhold, who joined as Bebe's CEO in January from running Lacoste's North America business, acknowledged that the past year has been "transformational" for the clothing company as it's hired new marketing and merchandising leaders and has worked to revamp its strategic direction.
Bebe reported an 8.7% decline in sales to $485 million for the year ended July 6, the lowest in three years, and compared with $629 million in the year through July 5, 2008, before the onset of the recession. In the fourth quarter, sales slid 9.4% to $132 million and the company's net loss widened to $20.8 million, or 26 cents per share.
The company is also giving a "sexier, edgier look and feel" to its website, which will allow customers to shop by attitudes including "total bombshell, flirty, edgy, trendsetter, and daytime," Birkhold said.
About 40% of Bebe's current merchandise is "legacy merchandise," or from its previous image, which the retailer is aggressively marking down so it can expand its new looks for the fall and holiday selling season, he said. While Bebe will still carry some work-appropriate clothing and denim, it's focused on evening looks and weekend casual items, he said.
Bebe's "new direction is clearly focused on 'going out' and plays up to the company's body conscious image," Adrienne Tennant, an analyst at Janney Capital Markets who recommends buying the shares, wrote in an Aug. 30 note.
"We have reservations about the execution of this strategy, as we believe a full turn in Bebe should expand the brand's target market, and we believe this strategy, which focuses more on the 'going out' aspect of the woman and downplays some historically strong categories, such as wear-to-work/suiting, may actually narrow the target market for Bebe's product," she wrote. "Nonetheless, we choose to hear and see the full strategy before passing judgment on the new direction."
Bebe's shares slid 4.7% to $5.71 each in New York trading at noon. That's down about 40% from five years ago.
Bebe's executives will provide more details on its new strategy at an analyst and investor presentation on Sept. 12.
"While the macroeconomic environment remains uncertain, and the missteps from the past are not fully behind us, we are very optimistic about our turnaround in the near future," Birkhold said.