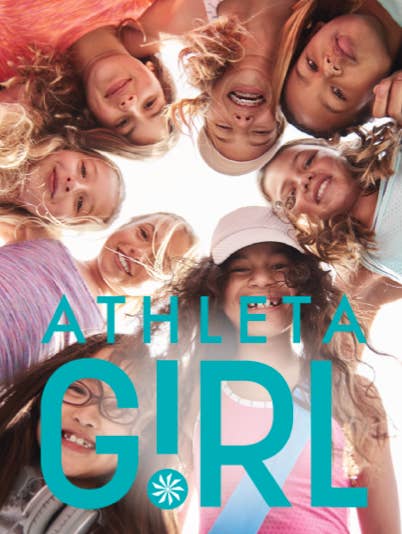 In recent years, Americans have shown we are willing to pony up serious money for our yoga pants and exercise tops, especially as we're increasingly wear them just to hang out in.
As it turns out, the neonates want the good stuff too.
Athleta, Gap's premium activewear brand, said it will start selling its new Athleta Girl line on April 26, as it launches a new marketing campaign called "The Power of She." The girls line will target 6- to 14-year old customers, and joins Lululemon's ivivva brand in aiming for that demographic, though its prices are lower than ivivva's $64 pants and $42 tops.
"We've seen increasing numbers of girls and preteens shopping in Athleta," Nancy Green, the president of the brand, told BuzzFeed News. "They've been asking for this, they're trying to squeeze into our clothes right now...they want to have accessibility to the same stylish activewear that their older sister, mothers and aunts have."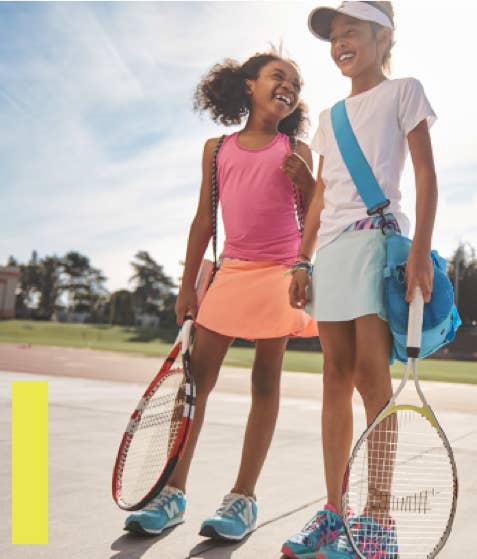 Athleta Girl's prices, in images provided to BuzzFeed News, seem to be $32 or $38 for tops and shorts, give or take a few dollars, which is steep compared to activewear for girls at Gap-owned Old Navy. On Old Navy's site, many of the exercise clothes for girls are on sale, and shirts cost $7 while pants cost $10.

"The products are made so well and have all the fabric technology we have in our women's product," said Elisabeth Charles, Athleta's head of marketing. "It is priced more than obviously our Gap or Old Navy brands but for a reason."

The company is launching its girls line in conjunction with a new marketing campaign called "The Power of She," which includes its first-ever TV commercial, as Gap continues to double down on the Athleta brand.

The TV spot, which uses phrases like "the frenemy is finished" and "undermining is over," illustrates how Athleta is looking to stand out in a market that's gone well beyond Lululemon, Nike and Under Armour to include the likes of Kate Spade, Tory Burch and even Beyoncé, as athleisure becomes a way of life.
"We're really excited that fellow people and our competitors in this space have gone after the strong empowerment message, but this is a unique voice," Green said. "This voice and story we're sharing is about the collective power, not the individual power of somebody."
"We want to go out with the statement that we can truly thrive together versus individually be strong," she said. Athleta doesn't "consider it an ad, it's a brand message," she said of the commercial.
The ad is unique in the "sisterhood" angle relative to say, iconic Nike commercials featuring athletes like Mia Hamm, Under Armour's hugely successful Misty Copeland ad from 2014, and even depictions of spin classes in popular culture.
Athleta is also asking women to share a pledge that includes committing to "lifting their fellow sisters" and "putting an end to undermining." Each share of the pledge on social media will result in a $1 donation to the charity Girls on the Run.

Charles said she hopes Athleta's campaign will start "a movement that will help people talk about the need to stop undermining and focus on coming together."

"We have seen a bit more focus on the individual, and frankly, we were probably there ourselves at some point, but as we continue to talk to our customers and our associates, what came up over and over again was this power of coming together and lifting up," Charles said.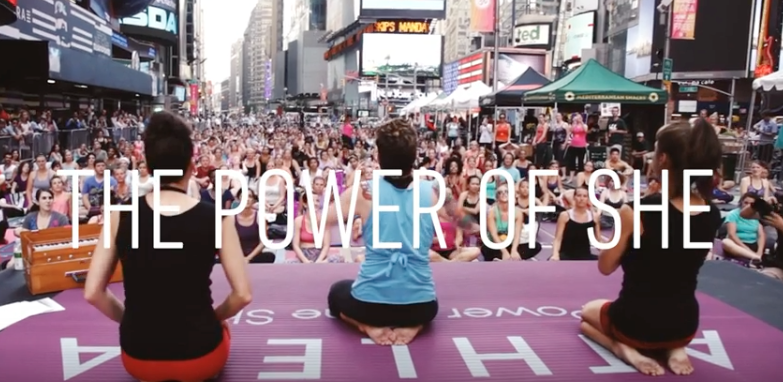 Gap has been betting hard on Athleta, which it bought in 2008 as its answer to Lululemon. Hopes for the brand have become especially pronounced as Gap has been seeing sales tumble at its namesake and Banana Republic brands, and slowing growth at its Old Navy chain.
In February, Gap CEO Art Peck said that athleisure is likely the most important clothing trend since the rise of skinny jeans. The company reports sales from its Athleta and Intermix units together, most recently reporting annual revenue of $715 million.
Analysts at Barclays estimate activewear may grow by almost 50% in the U.S. to more than $100 billion at retail by 2020, while NPD data shows it grew 20% to nearly $20 billion in the 12 months through November 2015.