Apple Stores Are No Longer The Star Of The American Mall
One of the country's top mall operators says a slowdown at Apple stores is a drag on overall sales growth.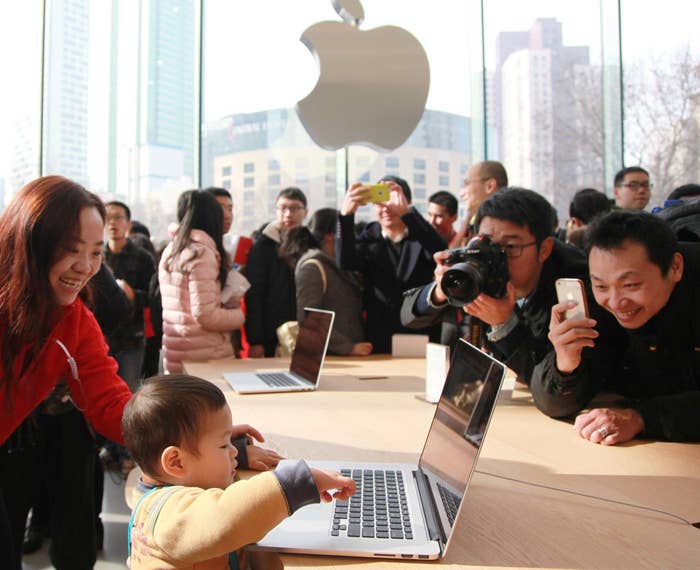 The Apple Store might be losing its place as the king of the American mall, at least according to a mall operator whose properties — including many of the country's top shopping destinations — house 46 of Apple's 268 U.S. stores.
"We experienced sales increases throughout the country," General Growth Properties CEO Sandeep Mathrani said on an earnings call today. "Nearly every major retail category was up, with the exception of electronics, primarily due to Apple."

GGP said that sales at its tenants with stores smaller than 10,000 square feet — a metric that strips out department stores — grew by 3% to $588 per square foot over the last year. Excluding Apple, sales for that group grew by 4.5%, Mathrani said on the call.
Apple stores have been a major boon for America's mall operators in recent years, attracting equally glossy neighbors and lifting overall sales. The company's stores have become such a lucrative tenant that Apple has been able to negotiate unusually low rents in malls, according to the Wall Street Journal, and has been ranked as the best performing U.S. retailer per square foot, with sales far ahead of Tiffany & Co., Michael Kors and Lululemon.
GGP owns 97 of America's top 457 "high-quality malls," according to a November investor presentation. Such destinations are typically populated by stores including Apple, Tesla, Lululemon and Tiffany's.
While GGP is only speaking to 17% of Apple's U.S. stores, its comments came shortly after Apple forecast its first quarterly sales decline in more than a decade, with concerns that sales of iPhones, iPads and Macs are stalling. Beyond that, the Apple Watch, introduced last year, wasn't the blockbuster product many have come to expect from the company.
A spokesman for GGP confirmed to BuzzFeed News that the numbers reported today show "growth in Apple sales was at a rate lower than the portfolio average." The company owns and operates about 130 U.S. malls and shopping centers, and its largest tenants include the owner of Victoria's Secret, Gap Inc., Abercrombie and Signet Jewelers. Apple declined to comment for this story.

Apple stopped breaking out results from retail sales last year, making it hard to ascertain the productivity of its real estate. It has said that 26% of its $234 billion in net sales globally came from "direct" channels, which includes its website and stores.
The stores are a significant source of sales though, judging by previous reports. In the financial year ending Sept. 27, 2014, Apple said 12%, or $21.5 billion, of its net sales came from the retail channel, back when it had 259 U.S. stores and 178 overseas. Its growth that year came from "net sales and unit sales of iPhone and Mac." Today, the company has 268 U.S. stores and 206 international locations.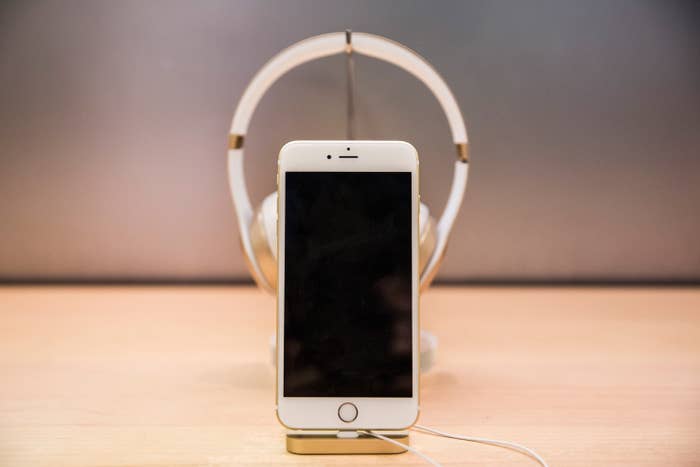 GGP earlier noted a slight gap between Apple's growth and the rest of its portfolio last August, when Mathrani said tenant sales excluding anchors rose 3.4% to $20.5 billion in the previous 12 months, and 3.9% without Apple. Mathrani said at the time its sales were strong "even being affected by slower Apple growth" and "negative growth in tourist markets."
It was a big change from the previous year. In October 2014, the mall operator reported that sales, by that same measure, rose 6.7% in September, with Apple boosting the number — it would have been only 4% if Apple wasn't included.
Apple announced a new iPhone upgrade program last year that's only available in its stores. Today, it was reported that the company will introduce a new version of the iPad Air and a new, smaller iPhone, and other devices at an event in March, which could provide additional motivation for visiting its stores. The company's retail division is led by former Burberry CEO Angela Ahrendts.