American Eagle May Shine Brightest In "Post-Apocalyptic Future Of Teen Retail," Analysts Say
Investment bank Jefferies sent clients a note Friday titled "Teenage Wasteland: Assessing the Post-Apocalyptic Future of Teen Retail." According to its survey of more than 1,000 teens, American Eagle has more "brand relevance" than rivals Aeropostale and Abercrombie & Fitch.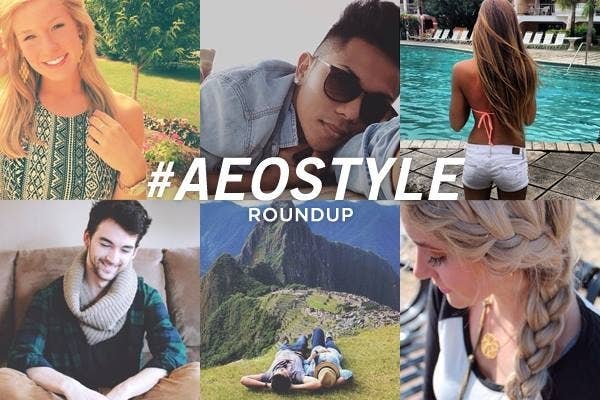 How the times have changed — American Eagle is now apparently the coolest preppy brand among teenagers, followed by Aeropostale, with Abercrombie & Fitch trailing both chains.
Analysts at Jefferies recently surveyed more than 1,000 teenagers to figure out which of the "three As" is most popular after "a brutal year in teen retail that saw precipitous same-store sales declines, margin deterioration unlike anything we've seen in the past 15 years, and substantial stock price underperformance." American Eagle was found to have "the highest brand relevance" of the group and is the most likely to successfully execute a turnaround this year, analysts wrote in the note, which carried the grim title: "Teenage Wasteland: Assessing the Post-Apocalyptic Future of Teen Retail."
Interestingly, respondents showed a "relatively strong aversion" to Abercrombie, in part because of the resurrected "anti-fat" comments from Chief Executive Officer Mike Jeffries that went viral last year, according to the analysts.
"Distaste for the style in general and high prices were the most recurring reasons for AEO and ARO's disfavor," the analysts wrote, using the ticker symbols for American Eagle and Aeropostale. "While these responses were used to describe ANF as well, a large number of respondents also pointed to the brand's overall message and the CEO's controversial remarks as a reason for disliking the brand, adding an additional layer of sensitivity to an already fickle situation."
It's quite a change from the state of the mall a decade ago.
The three retailers have all come under pressure in the past couple of years amid a shift from the branded, preppy styles that Abercrombie popularized over the past two decades. Teens are increasingly shopping at fast-fashion chains like Forever 21 and H&M and at discount retailers such as T.J. Maxx and Target, which offer more trendy fashions for cheap. There's also been a resurgence in surf- and skate-styles, giving rise to new retailers like Zumiez and Tilly's.
American Eagle is "further along the curve" than Aeropostale and Abercrombie in areas like e-commerce, inventory management and social media, which will make it easier for the brand to recover from what's been a tough year, according to Jefferies.
Still, it won't be easy, the analysts said.
"Teens are a notoriously fickle group, but in our view there's been a structural change in the competitive landscape and perception of relevance to the teen consumer that has permanently altered the margin profiles of these companies."
Jefferies survey, in which 1 represents the "most preferred" brand