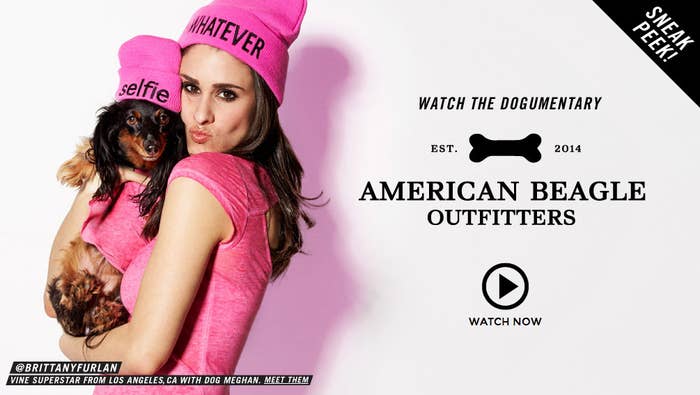 American Eagle posted a preview of a new line for dogs on its blog today dubbed "American Beagle Outfitters," saying it will soon sell canine bikinis and button-downs.
If it sounds too ludicrous to be true, it might be. When asked if the line was an April Fool's Day joke, an American Eagle spokesperson wouldn't say yes or no, adding that a non-disclosure agreement process would be required to talk further. The retailer didn't include when the items will be available or how much they'll cost in a press release today, and an external spokesperson declined to provide those details.
With April Fool's Day about a week away, some corporations are gearing up for goofy pranks. Google usually dominates the holiday, adding a "treasure map mode" to Google Maps last year and saying it would shut down YouTube with the explanation that its entire existence was a search for the world's best video — but perhaps there will be some more contenders this year.