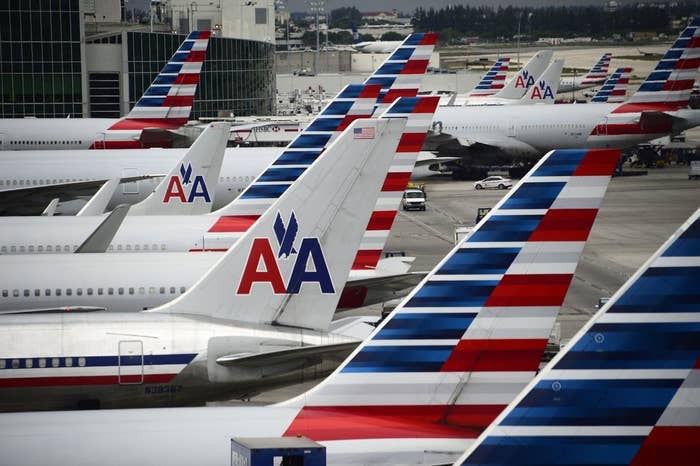 American Airlines is a lot like you: It wants Gogo's terrible in-flight Wi-Fi to be better.
The airline is suing Gogo after finding "materially" improved service from its rival, ViaSat, which is used on United, JetBlue, and Virgin America. In a lawsuit filed Friday, the airline claims that Gogo isn't living up to the terms in their contract, which call for Gogo to submit a new proposal to American that matches or exceeds a competitor's offering. If Gogo's proposal isn't as favorable, American says it has the right to terminate its agreement with the company.
It's terrible news for Gogo, and the company's stock fell more than 30% on Tuesday. While the company still provides in-flight Wi-Fi on most routes, its years of dominance have been under siege recently by competitors that offer cheaper, faster Wi-Fi using satellite technology.
Gogo acknowledged the lawsuit in a regulatory filing today and said it plans to submit a competing proposal to offer American its own satellite technology on 200 planes.
The company said it has "no comment on the merits of this litigation, but we would like to note that American is a valued customer of ours and that we look forward to resolving the disagreement regarding contract interpretation that led to this declaratory judgment action."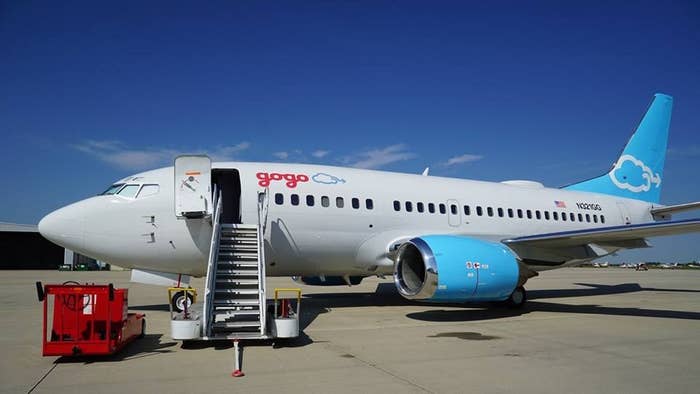 Slow internet on airplanes might sound like a first-world problem, but it's a genuine concern for airlines. American Airlines said in its complaint that in-flight Wi-Fi affects the flight choices of 66% of passengers and that almost 1 in 5 customers have switched from their preferred airline to another carrier for better Wi-Fi. (It cited a survey from Honeywell for both stats.)
The difference between the satellite technology and Gogo's older cell tower technology is clear. The newer satellite-based services are fast enough for passengers to stream music, movies, and television, and are often available gate-to-gate. Meanwhile, American Airlines contends in its lawsuit that Gogo's legacy system is much slower, must be shared among all users on a flight, and blocks most video content.
Since the introduction of the iPhone, tablets, and Netflix, "customers increasingly demand an in-flight Wi-Fi experience with speeds and reliability comparable to what they get at home," American Airlines said.
While Gogo has been working to roll out its own faster satellite-based service — the one mentioned in its filing today — there are concerns over how fast it can do that, and what the pricing will look like. Gogo, for example, shares revenue with airlines and sets prices for passengers, while competitors like ViaSat and Global Eagle are paid by airlines, American Airlines said in the lawsuit.
The lawsuit calls into question Gogo's roughly 80% share of the in-flight Wi-Fi market, wrote Macquarie securities analyst Andrew DeGasperi in a note today.
"Gogo's contracts are notoriously difficult to break, but we think the filing likely indicates that American is positioning itself ahead of its first contract expiration in 2018," DeGasperi said. "A successful termination by American may enable other airlines that use Gogo's [air-to-ground service] to follow suit," he wrote.
Roughtly 14–15% of Gogo's revenue comes from American Airlines, DeGasperi wrote.
Separately, Gogo has been criticized for unwittingly drawing some customers into monthly subscriptions that can't be canceled from its website. A proposed settlement has been reached in a class-action lawsuit over such subscriptions, which may result in some users receiving Gogo day passes.