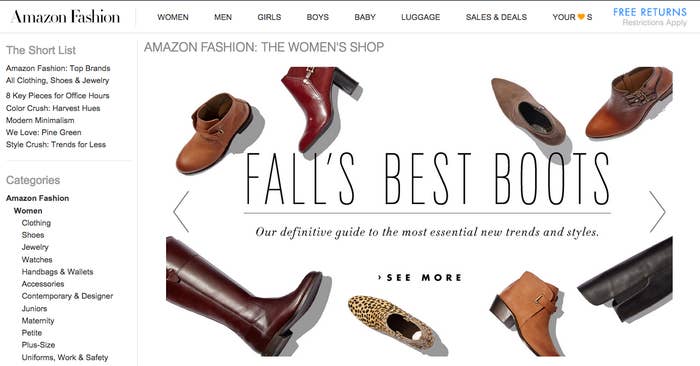 Amazon, which has been working hard for years to build up Amazon Fashion, anticipates selling its own private-label clothing brands, an executive said at a conference Tuesday.
"For Amazon, we know our customers love brands, many of the brands in this room...and that's where the lion's share of our business comes from," Jeff Yurcisin, vice president of clothing at Amazon Fashion and CEO of Amazon's Shopbop unit, said at the WWD Apparel and Retail CEO Summit on Tuesday. "When we see gaps, when certain brands have actually decided for their own reasons not to sell with us, our customer still wants a product like that." Amazon may get into private-label for those kinds of goods, he added.
The remark is significant given Amazon Fashion's efforts have centered around convincing clothing brands to sell their goods on a website better known for its low prices and efficiency over, say, presentation and curation. Amazon's willingness to manufacture its own version of products that it can't get from actual fashion brands might be a new negotiating chip for the company, not to mention more profitable.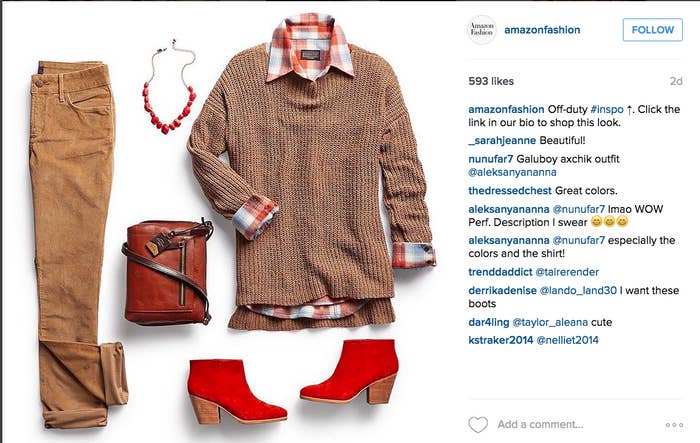 Amazon has targeted food and clothes as two of its major growth opportunities in coming years, and in late may the Wall Street Journal reported the company was preparing to launch a number of private-label grocery products.
Expanding into apparel could come with its own challenges. As The New York Times wrote in July, many fashion brands have been "concerned about tying their brands to a website that is far more a utility than a boutique." In June, the Business of Fashion said: "While women's, men's and children's apparel are some of the e-tailer's fastest growing product categories, Amazon is simply not the first place most people think of when it comes to buying clothing."
Yurcisin, speaking to a roomful of retail industry executives, was conscious of such criticism as he emphasized that 40 million customers shop Amazon Fashion, and that its pricing model is no different from other retailers.

"We work just like any other retailer — we buy at full price, try super-hard to sell at full-price…then we follow a traditional markdown cadence," he said. He also noted that Amazon has a hold on its Prime customers, which major retailers can gain access to by selling on Amazon. The company does carry a number of well-known brands on its website, such as Calvin Klein, Levi's, Kate Spade, New Balance, PUMA and Steve Madden, as per its website.
Earlier this year, the Times of India reported that Amazon India was building a team for private fashion brands though it was unclear where those goods would be sold. Amazon declined to comment on the report at the time.
Fashion goods generally have a profit margin of 30% to 40% while private label products can earn 55% to 65%, according to a note from Nomura analysts in April.