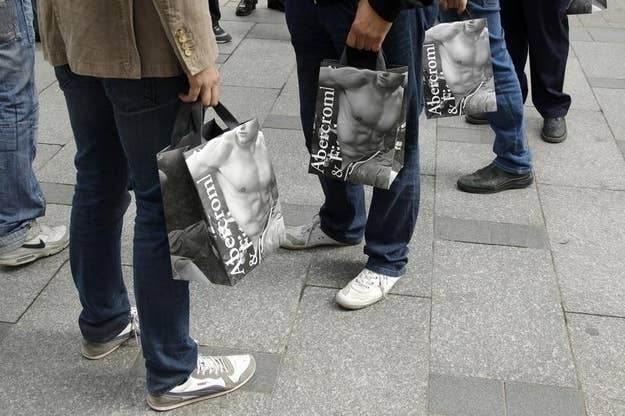 Activist investor Glenn Welling, who has been pressuring Abercrombie & Fitch to fire Chief Executive Officer Mike Jeffries and to consider selling itself, stepped up his battle with the retailer Thursday by publicly nominating five new people to its board of directors after failed attempts to negotiate for the replacements behind closed doors.
While Abercrombie just last month added three directors with retail experience to its now 12-person board and stripped Jeffries of his chairman role, the company "still retains all nine incumbent directors, two of whom are not independent by the company's own admission," Engaged Capital, Welling's investment firm, said in a statement today. The hedge fund is publicly disclosing its nominees, which include Welling and the former CEOs of David's Bridal, Kellwood, and Bath & Body Works, following "the failure of weeks of private outreach to the board to arrive at a negotiated settlement."
"We have been, and continue to be, open to engaging in discussions with the board to determine if we can reach a mutually agreeable resolution without the need for a costly and disruptive election contest," Welling said in the statement. "Unfortunately, rather than work constructively with us to reconstitute the board with our highly-qualified nominees, the board has instead demonstrated its readiness to spend stockholder capital on self-preservation and trying to defend its indefensible incumbent directors — directors whom lack the skills, experience, and independence necessary to drive the changes so desperately needed at Abercrombie."
Abercrombie's board has come under fire for being comprised mostly of prominent Columbus, Ohio, locals who lack retail experience, especially as the stock price plunges and amid reports of Jeffries's misbehavior, ranging from corporate jet shenanigans to the executive-level involvement of the 69-year-old's partner, who is actually not an Abercrombie employee. Directors include two-time Heisman Trophy winner Archie Griffin and Elizabeth Lee, the headmistress of a local uniforms-required private school.
Because Griffin holds positions in Ohio State's alumni groups, "he spends a significant amount of time with the company's target customer and recruiting base," Abercrombie said in its proxy last year in describing the value he brings to the board. Lee, meanwhile, "brings valuable insights into the perspectives of teenage boys and especially teenage girls that the board believes is beneficial," the company said. Neither has retail industry experience.
Abercrombie said in a statement today that it "will review Engaged Capital's director nominations as part of its normal process and will present its recommendation with respect to the election of directors in its proxy statement, which will be filed with the Securities and Exchange Commission at a later date." The company hasn't set a date for its annual meeting yet, though it's typically held in June.
The retailer "is committed to continued engagement with its shareholders, including regarding corporate governance matters," Arthur Martinez, Abercrombie's new non-executive board chairman, said in the statement. Abercrombie noted its recent board changes, the termination of a shareholder rights plan, new stock ownership guidelines for executives and directors, and new director resignation policies as evidence of its willingness to improve corporate governance.
"As we have communicated during numerous discussions with Engaged Capital, I am committed, and the entire Abercrombie & Fitch board is committed, to continue taking significant steps to strengthen and enhance corporate governance as the company moves into the next phase of growth," Martinez said.
Engaged says it's nominating its own slate of directors given the major decisions the board will have to make this year, such as creating a CEO succession plan, hiring presidents for the Hollister and namesake brands, and selecting a new chief financial officer. Its nominees are as follows:
• Alexander Brick, 55, former CEO of Specialty Retail Group
• Robert Huth, 68, former CEO of David's Bridal
• Michael Kramer, 49, former chief operating officer of J.C. Penney and former CEO of Kellwood
• Diane Neal, 57, former CEO of Bath & Body Works
• Glenn Welling, 43, founder of Engaged
Shareholders will vote on whether to install the directors or not at Abercrombie's annual meeting later this year unless an agreement is reached sooner. The deadline for submitting nominees was today.
Update — Feb. 20, 3:55 p.m. ET: Abercrombie confirmed it received Engaged's slate and said it will review the nominees and present its recommendations at this year's annual meeting. A date hasn't yet been set for the meeting.