Abercrombie & Fitch, after making numerous management changes to appease angry shareholders this year, is still facing heat for CEO Mike Jeffries' spending and his partner's excessive involvement in the business.
The company is aiming to settle a lawsuit brought by a Florida pension plan at the end of August, which documents a host of bad behavior by Jeffries, his partner Matthew Smith, and Abercrombie's board. The shareholders, furious over the more than $140 million Jeffries has made since 2008 despite Abercrombie's lackluster performance, were able to obtain hundreds of internal corporate documents for review as part of the lawsuit. While the documents themselves aren't included in the suit, it contains summaries of expense reports and meeting minutes that shed more light on Jeffries' expensive tastes, Smith's unofficial work at Abercrombie, and the board's willingness to ignore these things.
BuzzFeed News exclusively reported on Smith's odd, executive-like role at Abercrombie in May 2013 — a source of confusion and frustration for some at the company, given he's not an employee, and a sign of lax oversight at the retailer. Smith, Jeffries' romantic partner of more than a decade, oversees the CEO's homes, compensation and investments through a private family office, which means he has no fiduciary obligation to Abercrombie shareholders. In a feature earlier this year, New York magazine quoted an unnamed Abercrombie insider as saying "Matthew has no decision-making authority inside the company," and that reports to the contrary "greatly exaggerate the issue." The complaint, from the City of Plantation Police Officers' Employees' Retirement System, shows that is not the case.
Internal Abercrombie documents show Smith made 170 unannounced visits to Abercrombie stores worldwide between August 2011 and November 2013, "providing reports on the stores' appearances, staffs, and atmosphere" — all unbeknownst to the board, according to the lawsuit. Real estate meeting minutes confirm Smith's regular attendance, and highlight his "direct role" in assessing store openings and closings outside the U.S., including in Vienna, Frankfurt and Shanghai, lawyers wrote. (These are costly for the company.) James Bachmann, an Abercrombie board member, admitted in a July interview as part of the suit that after he became aware Smith was choosing new store locations, particularly in Europe, he discussed it with the company's general counsel, but he didn't bring it up with the board.
Lawyers for Abercrombie and a company spokesman didn't return a request seeking comment.
Abercrombie jet travel logs from the period show Smith joined Jeffries on more than 95% of his business trips, the complaint alleges; while on the jet, Smith regularly received daily nonpublic sales reports. Abercrombie's flight crew manual, a hyper-specific 40-plus page document publicized through a separate lawsuit, contained the location of nonpublic sales reports and the password to access them, meaning flight attendants, pilots and others with access to the manual could easily get into "high-level, nonpublic" corporate information, according to this suit. Other documents showed Smith has enjoyed access to board meetings and other nonpublic Abercrombie information since at least December 2007, though he only signed a non-disclosure agreement with the company in August 2010, lawyers wrote. The full board wasn't aware of the NDA, they added.
Jeffries also comes under fire in the complaint for his spending on hotels. Expense reports disclosed to the shareholders show that Jeffries' "hotel stays cost the company significantly excessive amounts," though the complaint didn't specify dollar amounts. The board's explanation, as per the suit, was that the CEO "uses his hotel rooms to conduct business, including holding meetings." Jeffries also "incurred significantly outsized expenses by unnecessarily traveling by helicopter," according to the suit.
Despite complaints from shareholders and proxy advisory firms, internal meeting minutes show that Abercrombie's compensation committee "viewed stockholders' concerns regarding Jeffries' compensation as a mere public-relations problem," according to the lawsuit. Rather than figure out ways to match the company's performance to Jeffries' pay, they focused on creating communications plans that would mitigate the inevitable outrage that would follow giving him a massive award, the lawyers wrote.
Jeffries, 70, is considered the modern-day founder of Abercrombie, coming up with its sex-meets-Ivy League aesthetic in the 90s. (The chain also owns Hollister.) He ran the company with little oversight for years, but as sales have faltered and teens' tastes have changed, shareholders have swooped in demanding changes and calling for his ouster. Abercrombie has replaced much of its board, brought on new brand presidents who may succeed Jeffries and renegotiated the CEO's contract. Jeffries has also been unpopular on the Internet after the viral resurrection of comments he made to Salon in 2006, saying Abercrombie only markets to "cool, good-looking people."
Abercrombie's board has left shareholders howling many times in the past — in 2010, the board paid Jeffries a $4 million lump-sum for agreeing to a smaller personal travel allowance of $200,000 a year, which was met with outrage. Craig Stapleton, former lead independent director of the board, told Bloomberg News in 2012 that the board supports Jeffries' strategy. When asked about succession planning a year ago at a meeting with analysts, Jeffries said, "I expect to be here," adding that he was "totally energized by our opportunities." In regulatory filings, Jeffries is referred to as Abercrombie's "brand visionary and chief creative talent."
Abercrombie agreed to a preliminary settlement with the City of Plantation Police Officers' Employees' Retirement System shortly after the suit was filed, that a judge rejected on Sept. 26 on concerns it asked the company's shareholders to give up too much. The settlement did not contain a monetary component outside of $2.78 million in legal fees, and released Abercrombie from admitting any wrongdoing. The judge noted that given the complaint's description of "wrongdoing of a serious magnitude," the total loss to shareholders may have been in the "billions of dollars."
The group narrowed the scope of the release of shareholders' claims in a subsequent document, which got preliminary approval. Abercrombie continues to deny wrongdoing.
As part of the settlement, Abercrombie will "appoint and empower" a Chief Ethics and Compliance Officer, it will strengthen internal controls over ethics and compliance, clarify and strengthen Abercrombie's whistleblower policy, communicate better with external advisors and large institutional shareholders on ethics, compliance and compensation-related issues, and better tie Jeffries' and other executives' salaries to performance. A notice was sent to shareholders and a fairness hearing regarding the plan will be held in Ohio on Dec. 18.
"We saw problems with Abercrombie's compensation and internal compliance function," Mark Lebovitch, a lawyer for the shareholders, told BuzzFeed News. "We firmly believe that the settlement we demanded and the board agreed to implement fundamentally improves the company going forward, which will create significant shareholder value."
"This settlement is all about charting a new path for Abercrombie," he added.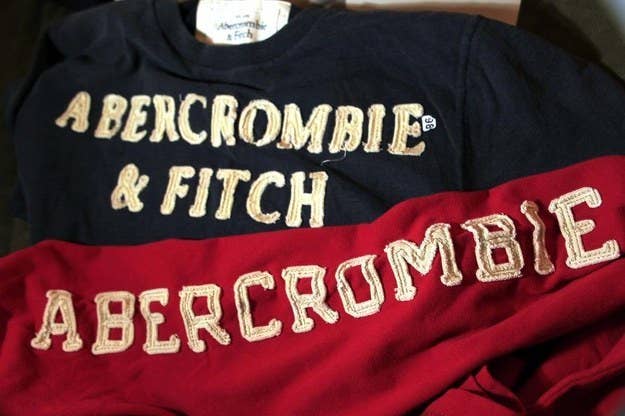 Initial judgment rejecting the settlement.
Download PDF
The judge wrote: "The complaint describes wrongdoing of a serious magnitude – of a CEO who was vastly overcompensated and misused corporate resources, particularly during his frequent travels; of a CEO and Board who gave a non-employee access to confidential information and allowed him to influence, if not single-handedly make, strategic decisions that turned out poorly, particularly regarding expansion into overseas markets, an aspect of Abercrombie's business that the complaint states is 'crucial' to the company's business; and of a Board that ignored shareholder concerns and either acquiesced in or endorsed the misconduct of Jeffries and Smith."
Contact Sapna Maheshwari at sapna.m@buzzfeed.com.