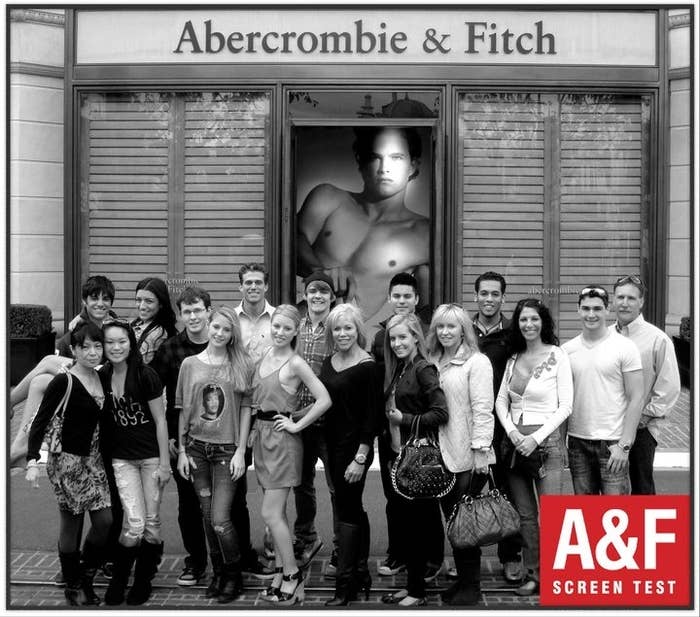 Abercrombie & Fitch, which just this week added three people to its tight-knit board of directors and stripped Chief Executive Officer Mike Jeffries of his chairman role, announced another management change on Thursday, adding to evidence the micro-managing CEO is finally loosening his grip on the teen retailer, perhaps with his eye to a buyout.
Jonathan Ramsden, 49, will be promoted to chief operating officer from chief financial officer, and the company will seek a new CFO, Abercrombie said in a statement today. Prior to today's announcement, the role of Chief Operating Officer did not exists at Abercrombie. BuzzFeed reported two weeks ago that Ramsden has gained more influence and decision-making authority at the teen retailer in the past 18 months as Jeffries' leadership has been called into serious question.
When the retailer terminated a shareholder rights plan earlier this week, Stifel analyst Richard Jaffe said it made "a buyout of the company easier and possibly more likely." The board and executive management changes, less than two months after an activist investor wrote a nine-page open letter calling for the 69-year-old Jeffries's ouster, make that an even bigger possibility.
Jeffries, who has led Abercrombie since 1992 and is considered its modern-day founder, has been a subject of controversy in the past two years, amid revelations of corporate misconduct, including inappropriate behavior on the company jet and the executive-level involvement of his partner, who is actually not an Abercrombie employee. Off-trend fashions have resulted in declining same-store sales, which in turn have sent shares plummeting by so much the retailer was removed from the S&P 500 last year.
In October 2012, it was reported that at least one private-equity firm considered the idea of a takeover before walking away over concerns about Jeffries's leadership. The same report said that private-equity firms might be willing to invest if they could move Jeffries aside after a leveraged buyout.
To that end, while Abercrombie renewed Jeffries' employment contract for another 12 months in December, it also announced that it would hire presidents for its namesake and Hollister brands, positioning the two as potential successors to Jeffries in the future. Ramsden's new title proves his status as an indispensable second-in-command at the teen retailer, with the added benefit of being a favorite on Wall Street, as BuzzFeed reported earlier this month.
The board additions, which include a new independent chairman, show Jeffries is getting much more oversight. All three have backgrounds in retail, compared with the nine existing directors, who are largely prominent Columbus, Ohio, locals. (Among them: two-time Heisman Trophy winner Archie Griffin and Elizabeth Lee, the headmistress of a local uniforms-required private school.)
"Along with the new brand president positions, the creation of the new COO role will ensure we are organized for renewed growth and success going forward," Jeffries said in today's statement.
Private-equity firms have been checking out U.S. retailers recently. Last year's buyouts included Hot Topic and Neiman Marcus, and in the past few months, rumors have swirled about possible a possible leverage buyout of Aeropostale. And, of course, there is the ongoing merger saga between Men's Wearhouse and JoS A. Bank.
Ramsden said in today's statement he looks forward to "working closely with Mike to on-board the new brand presidents and to fulfill the potential of our iconic brands and maximize shareholder value."
Glenn Welling, the activist investor who founded Engaged Capital, which has been pushing Abercrombie for change, urged the retailer's board to consider a sale in his nine-page letter last month.
"A sale of the company to a private equity buyer may represent the best option for shareholders," he wrote. "However, as we have learned through discussions with industry insiders and private equity firms, Mr. Jeffries' presence represents a major stumbling block to a transaction."
It's possible that after the past month, Jeffries may not be quite as big a stumbling block as he has been in the past.