Abercrombie Adds Directors, Making Strides Toward Replacing CEO Mike Jeffries
The company announced that Jeffries, CEO since 1992, will no longer be the company's chairman and that it's adding three new directors with retail experience to its board. Updates with response from Engaged Capital.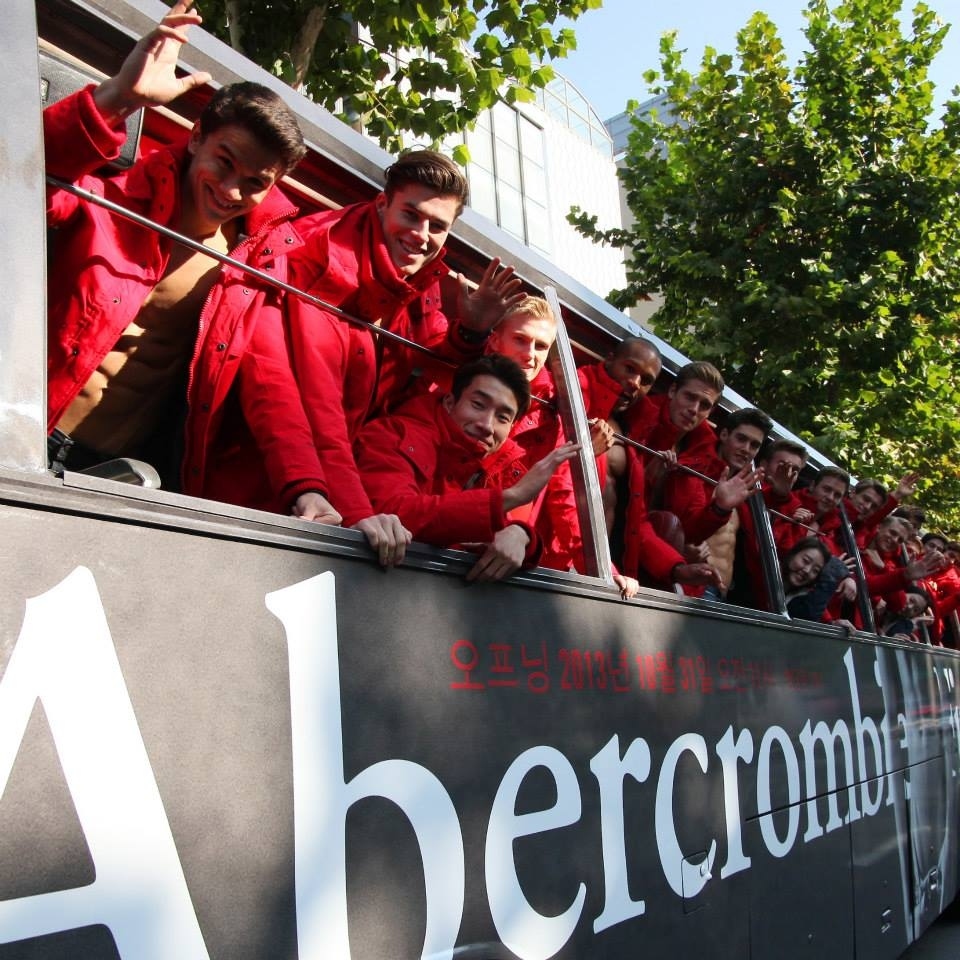 Abercrombie & Fitch is adding three new people to its board of directors and stripping Chief Executive Officer Mike Jeffries of his chairman title, as the teen retailer works to quell Wall Street's cries to oust the longtime CEO.
The additions will bring much-needed retail experience to Abercrombie, which will expand its board to 12 members. The nine existing directors, with the exception of Jeffries, are largely prominent Columbus, Ohio, locals who lack retail backgrounds. Among them: two-time Heisman Trophy winner Archie Griffin and Elizabeth Lee, the headmistress of a local uniforms-required private school. Separating the chairman and CEO roles will also loosen Jeffries' grip on the company.
The retailer also terminated a "shareholder rights plan," which "should make a buyout of the company easier and possibly more likely," Richard Jaffe, an analyst at Stifel, said in a note today. Abercrombie's shares jumped 6.2% today to $36.76. The stock plummeted 31% last year, which resulted in its removal from the S&P 500.
Abercrombie's new nonexecutive chairman will be Arthur Martinez, the teen retailer said today. He is currently on the boards of American International Group, Fifth & Pacific, International Flavors & Fragrances, and HSN, though he's notified two of those companies that he will not stand for reelection at upcoming annual meetings. Martinez is a former CEO and chairman of Sears Roebuck and one-time Saks executive. The second addition, Terry Burman, is the chairman of Zale and the former CEO of Signet Jewelers. And thirdly, Charles Perrin is a director at Campbell Soup, a former chairman and CEO of Avon Products and a former director at Eastern Mountain Sports.
Abercrombie rankled shareholders last month after extending Jeffries' employment contract right after an activist investor wrote a nine-page open letter blaming the CEO for the retailer's free-falling stock price, dismal same-store sales and off-trend fashions. The 69-year-old, who has led Abercrombie since 1992 and is considered its modern-day founder, has been a subject of controversy in the past two years, amid revelations of corporate misconduct, including company jet antics and the executive-level involvement of his partner, who is actually not an Abercrombie employee.
Abercrombie, when announcing its new agreement with Jeffries, also said that it planned to commence a search for presidents for its namesake and Hollister brands, positioning the new hires as potential successors to Jeffries in the future.
The company's lead independent director, Craig Stapleton, claimed in October 2012 that "the talent pool for successors, not only of the CEO but also other key executives, is deep," a statement that is at odds with Abercrombie's plan to hire brand presidents.
Stapleton, according to today's announcement, will no longer serve as lead independent director, though he will remain the head of the company's nominating and board governance committee.
"I have strongly supported the significant corporate governance enhancements the company has made in the past few years, and I am thrilled by the announcements we are making today," Jeffries said in today's statement.
Stapleton said: "These significant changes demonstrate the company's ongoing commitment to being a leader in corporate governance best practices and responding to shareholder concerns. The company will continue to review additional corporate governance enhancements as part of this commitment."
Update: A spokesperson for Engaged Capital, the hedge fund lobbying for changes at Abercrombie, told BuzzFeed: "While a good first step, we believe these reactive changes alone will not be sufficient to put the company back on a course towards creating shareholder value. It is imperative that the board, independent of management, objectively evaluate value-maximizing strategic and organizational changes at all times, and not just when convenient to placate shareholders."