After being left out last year, Macy's Inc. is adding Snoopy back into the mix at its annual Thanksgiving Day parade this November.
The lovable beagle will make its 37th appearance in the parade, Macy's said in a press release this week, adding that Snoopy holds the record for most appearances and most balloon versions at the event. Snoopy first debuted in the parade in 1968 and will take his seventh form this year. The parade attracts about 3.5 million spectators and reaches 50 million TV viewers each year.
"It is part of the DNA of the Macy's brand, it is one of the reasons that spectators from all over the world know the company," a spokesman for the retailer said in an e-mail. "The Macy's Parade also creates a visceral, emotional connection between Macy's and the public who have gathered for decades with family and friends to enjoy the spectacle."
Financially, Macy's has been killing it recently, partly thanks to weakness at competitors including J.C. Penney and Sears. Sales last year rose almost 5% to $27.7 billion, and climbed 4% to $6.39 billion in the three months through May 4. Macy's, which also owns Bloomingdale's, has seen its stock climb about 30% in the past year to around $46.82 per share.
Below, the seven iterations of the Snoopy balloon and when they appeared.
1.
The First Flying Ace Snoopy: 1968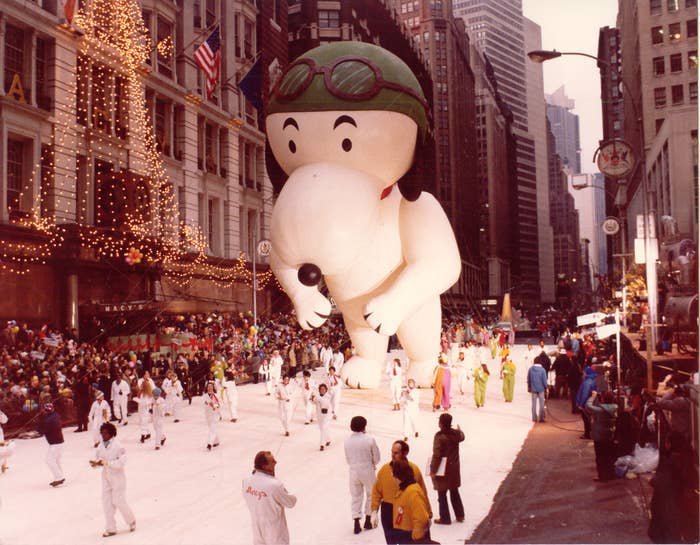 2.
Astronaut Snoopy: 1969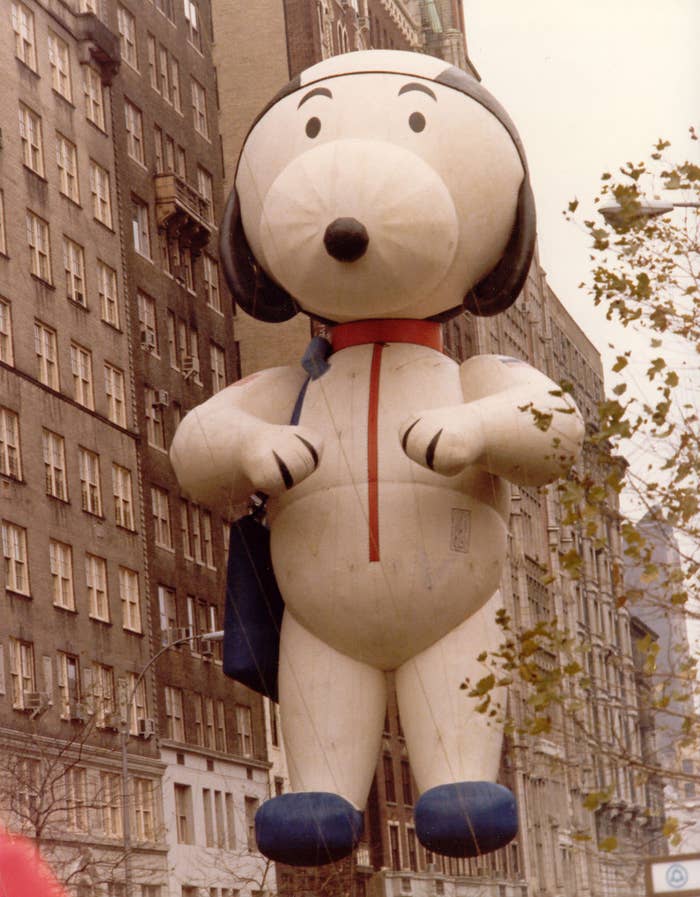 3.
Ice Skating Snoopy Solo: 1986
4.
Ice Skating Snoopy Plus Woodstock: 1988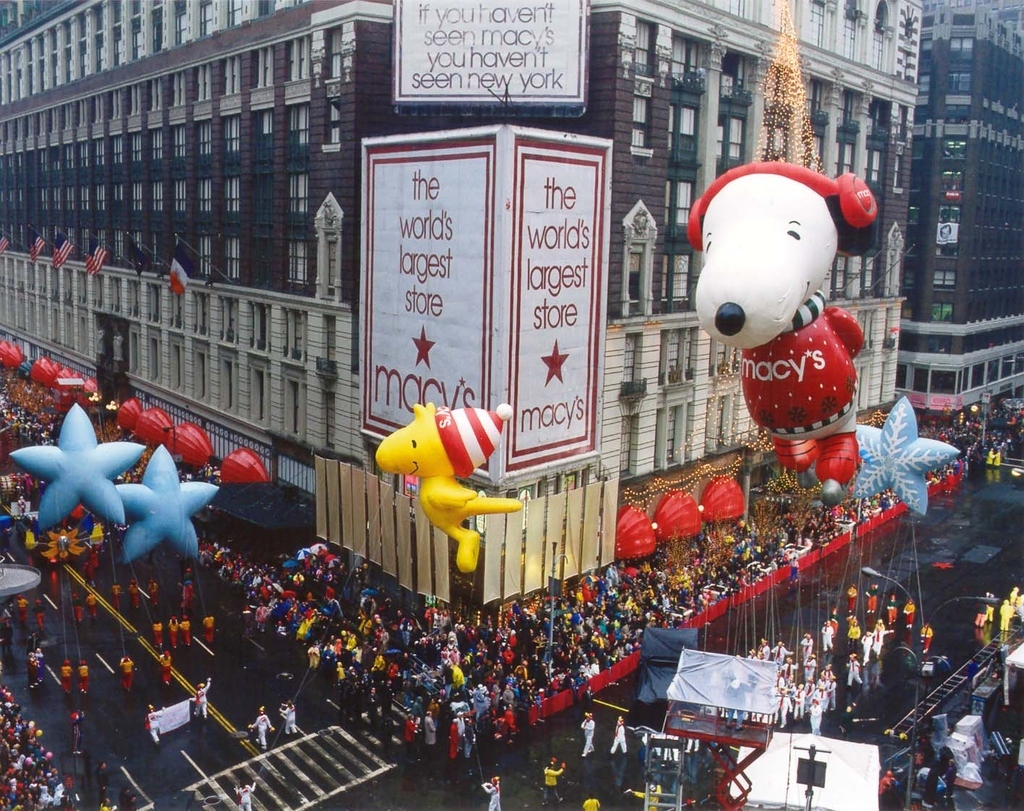 5.
Millennium Snoopy: 1999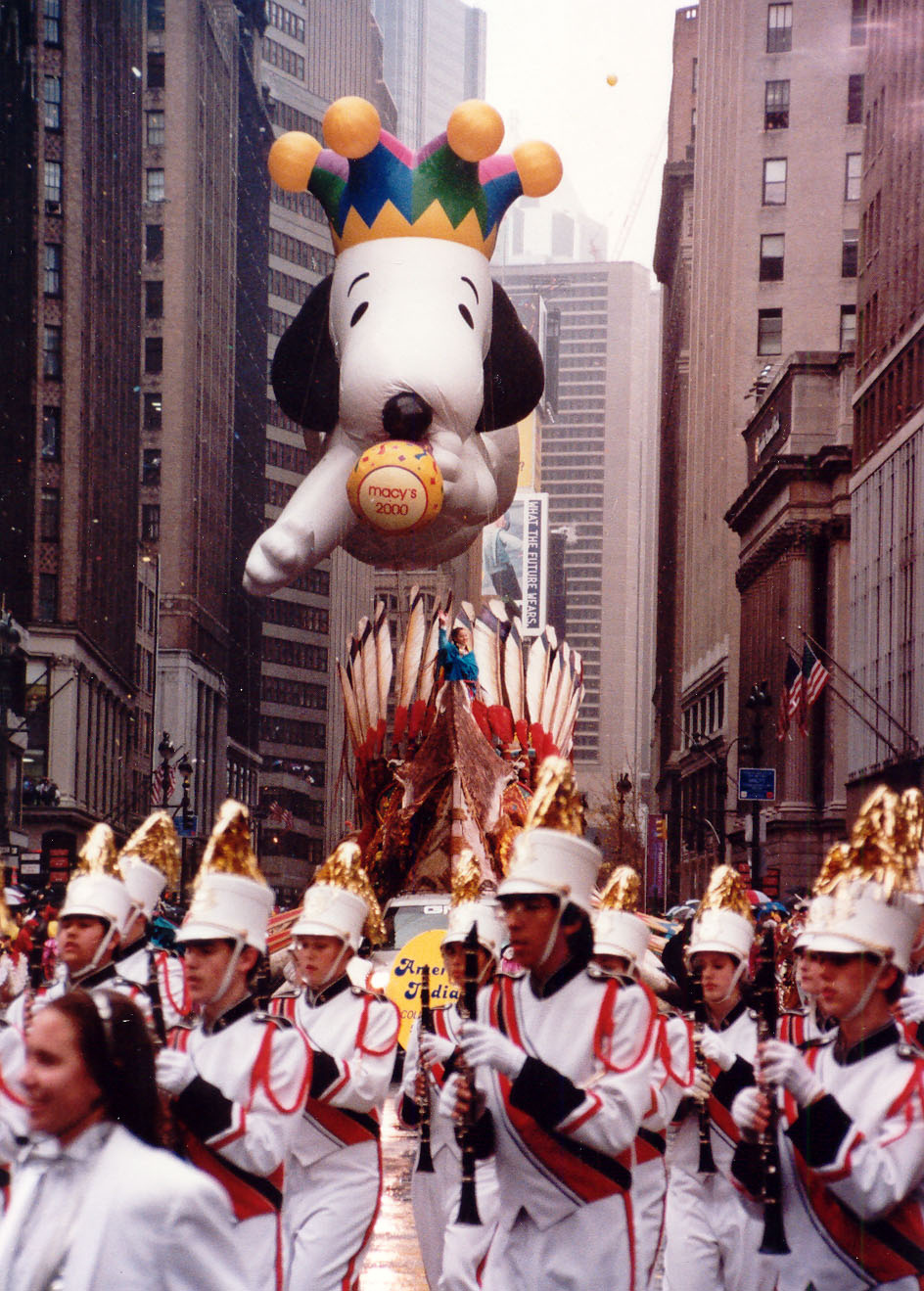 6.
New version of Flying Ace Snoopy: 2006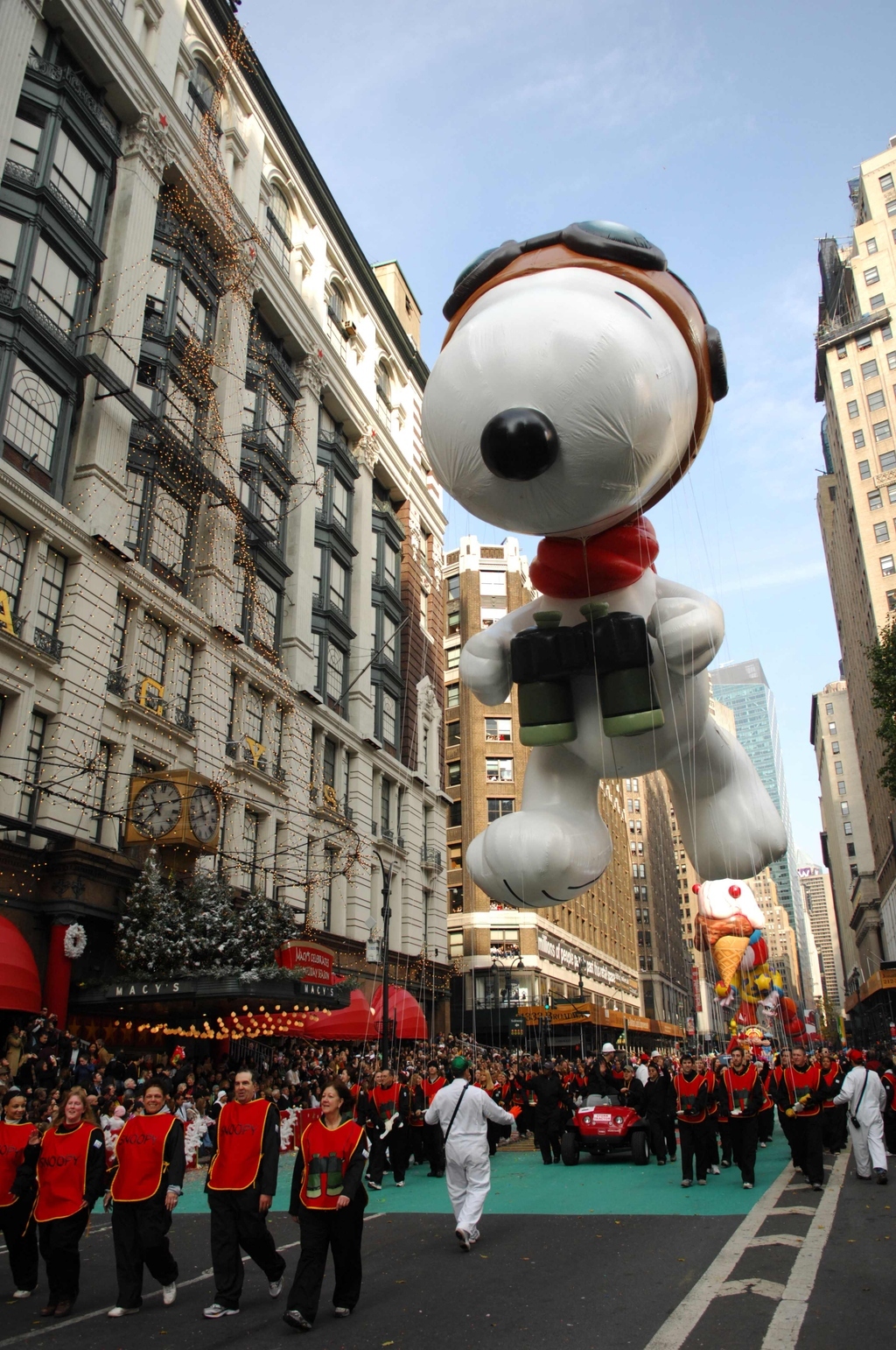 7.
Model of Classic Snoopy and Woodstock on Head: 2013