19 Facts That Show Just How Massive Walmart Really Is
It's hard to fathom how giant and pervasive the world's biggest retailer is. The company's workforce is almost the size of the Chinese army.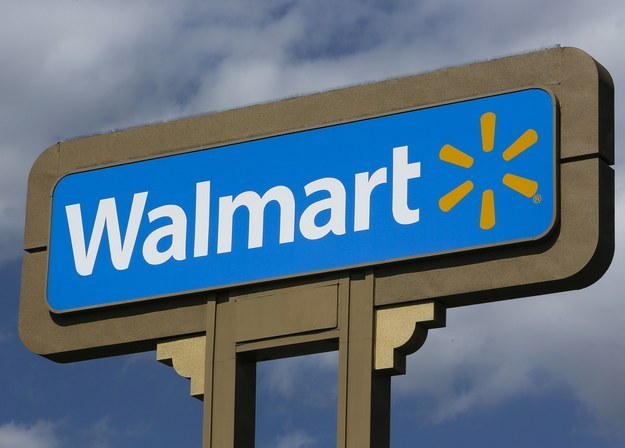 1. Walmart brought in $476 billion for revenue in the year that ended Jan. 31, 2014, topping Exxon Mobil in the Fortune 500 for a second year. That's more than the combined annual revenues of Apple, Target, Amazon, Coca-Cola, Macy's, and Walt Disney Co.
2. Assuming Walmart stores operated 24 hours a day year-round, that would be $54.3 million in revenue per hour, or 6.2 million 10-packs of Wal-Mart's Fruit of the Loom men's socks an hour.
3. Its net profit, after paying preferred dividends, was around $16 billion last year. Gap made about that just in sales across its namesake, Old Navy, and Banana Republic chains worldwide.
4. Four of the 10 richest Americans are Walton family members. They're worth more than $30 billion each, according to the Bloomberg Billionaires Index.
5. Jim, Rob and Alice Walton are the children of Walmart founder Sam Walton, while Christy Walton — the world's richest woman — is the widow of their brother, who died in 2005. Their total net worth, in the ballpark of $140 billion, is roughly equivalent to the combined net worth of Bill Gates and Warren Buffett, as per the same Bloomberg index.
6. As of 2012, six of the Waltons held more wealth than the bottom 40% of Americans.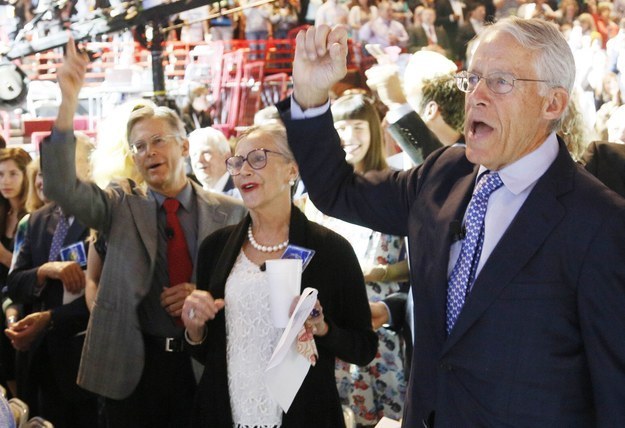 7. Walmart estimates it brings in about 18% of total U.S. food stamp outlays, according to the Wall Street Journal. That amounted to around $13 billion in sales last year; ironically, in some states, the company is said to have the most employees on food stamps.
8. Walmart says it drew almost 140 million shoppers a week to its U.S. stores last year. That's equivalent to about 44% of the American population.
9. There are around 4,233 Walmart stores in the U.S., more than double the number of Targets, along with 635 Sam's Clubs. To put that in perspective, recent company filings show there are about 379 Whole Foods, 420 Apple stores and 1,968 Best Buys, total.
10. There are actually even more Walmart International locations — 6,107 as of Jan. 31, with more than one-third in Mexico. But more than 90% of its international stores operate under names other than Walmart, such as Bodega Aurrera, Trust-Mart Hypermarket and Todo Dia.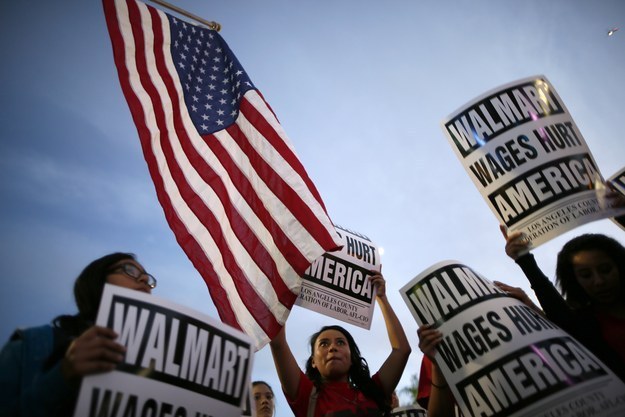 11. Walmart, the nation's largest private sector employer, ended the year with almost 1.4 million U.S. associates — more than the entire population of Rhode Island.
12. Globally, the retailer says it employs 2.2 million people. That's more than America's active military personnel (1.43 million) and close to the size of the Chinese army (2.29 million.)
13. Walmart's stores cover 1.1 billion square feet, which exceeds the size of Manhattan (in the frightening scenario where Manhattan is blanketed in Walmart-owned stores).
14. Walmart is the biggest U.S. grocer. Groceries account for 56% of its $279 billion in U.S. sales.
15. Walmart hosted 14,000 employees and shareholders at its annual shareholder meeting last year, which is back today at the Bud Walton Arena at the University of Arkansas (the "Basketball Palace of Mid-America.") It always features performances by A-list celebrities. Past guests include Tom Cruise, Taylor Swift, Justin Timberlake, Ben Stiller, Aerosmith and Miley Cyrus.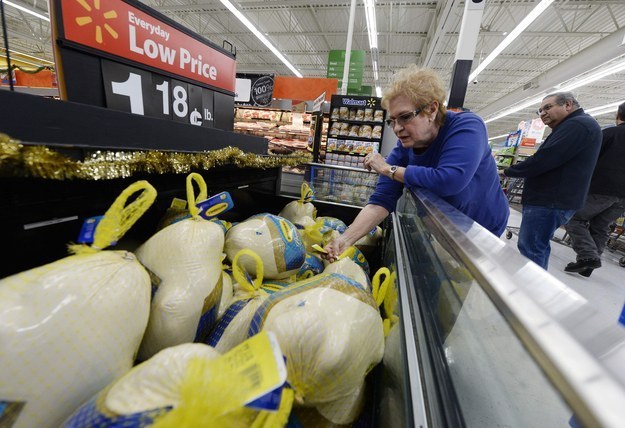 16. Walmart's CEO gets paid 1,034 times more than the average Walmart worker, a recent analysis from PayScale showed. (A spokesman called the calculation inflated.)
17. A blog exists just to track shootings at Walmart, which is one of the biggest U.S. gun retailers. According to the author, there were 81 occurrences last year, and 54 in 2012.
18. Walmart says it and the Walmart Foundation donated $1.3 billion in cash and in-kind contributions around the world last year, which makes it one of the most charitable companies in absolute terms. (But the Waltons have come under fire for donating less than 0.1% of their net worth to the Walton Family Foundation, and for exploiting various legal loopholes to avoid the estate tax.)
19. The Walmart stock held by the Walton heirs "is worth enough to fill a large backyard swimming pool with solid gold," Bloomberg News reported in September.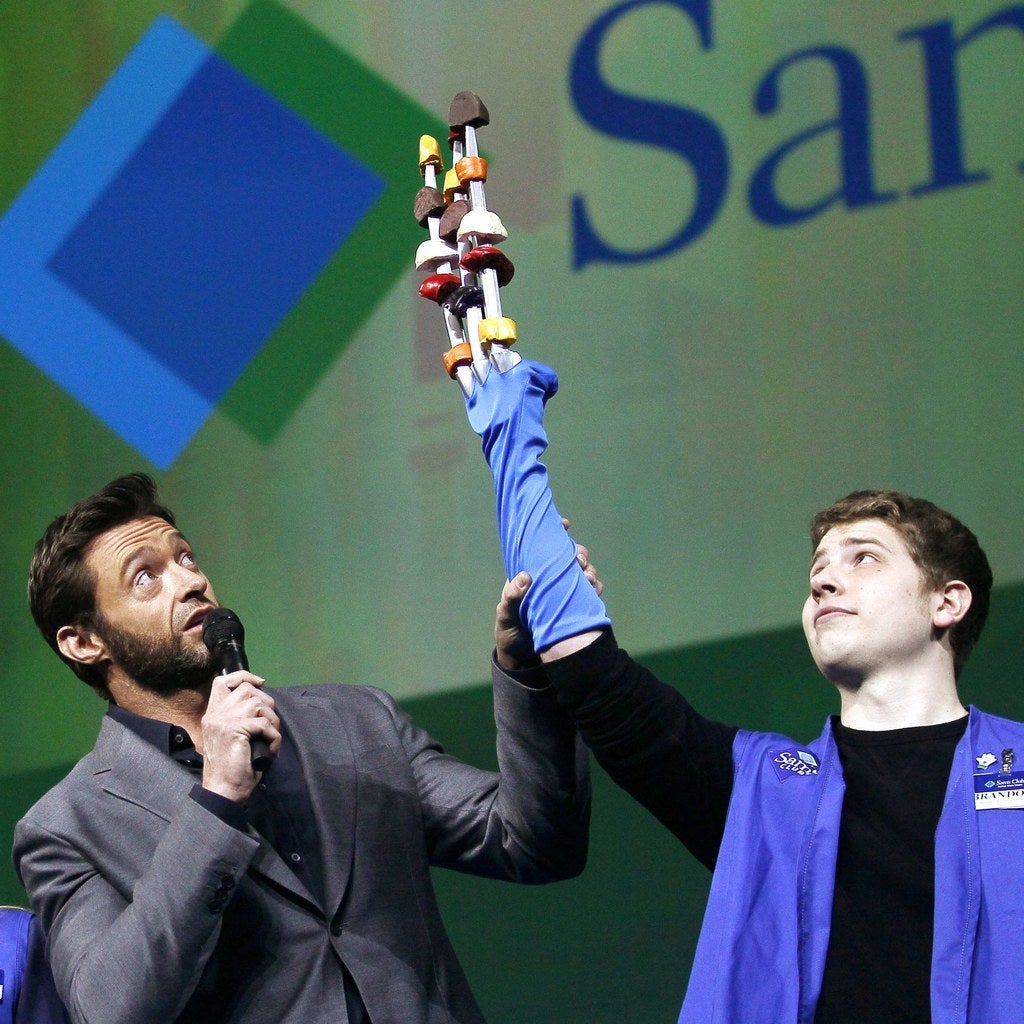 Taylor Swift, Justin Timberlake and Hugh Jackman at Walmart's annual meeting