13 Companies That Did Social Media Right This Year
As companies have shown all year, it's easy to screw up on social media. That makes these winning moves from 2013 all the more impressive.
1.
Taco Bell's foray into Snapchat to announce the return of the Beefy Crunch Burrito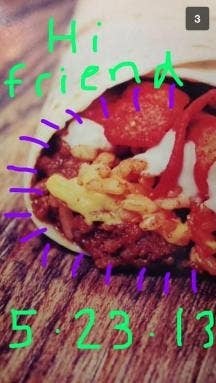 2.
This Love Actually-inspired GIF from Denny's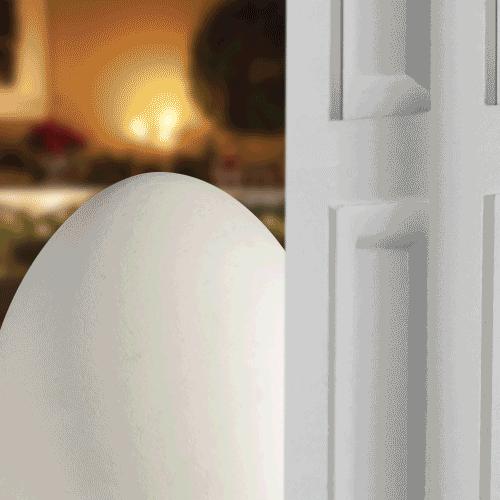 3.
When DiGiorno Pizza live-tweeted NBC's The Sound of Music Live!
Twitter users enjoyed unexpected wit out of the frozen pizza brand during NBC's The Sound of Music Live! earlier this month, with many a pizza-related pun tied to the classic movie's beloved score.

4.
Dove's "Real Beauty Sketches" video
5.
When American Airlines used Twitter to hold a connecting flight for a man traveling with three young sons
6.
The WestJet "Christmas Miracle" giveaway
7.
Goldman Sachs and corporate America celebrate marriage equality
Wall Street's most prominent banks have long been leaders in the business world in publicly supporting LGBT employees and marriage equality. When the Supreme Court struck down the Defense of Marriage Act and allowed same-sex marriage in California in June, Goldman Sachs tweeted a statement from its CEO Lloyd Blankfein in support of the two decisions along with a photo of a rainbow flag flying outside its New York headquarters. For at least a day, Goldman was right there with consumer-facing brands that people genuinely adore, like Starbucks and Ben & Jerry's, which also tweeted their support for equal marriage rights.





8.
Harper Perennial's Twitter account written by a human being
Book publishers are right up there with newspapers in industries whose business model is being disrupted by the internet, but that didn't stop Harper Perennial, a paperback imprint of HarperCollins, from having the best Twitter account in publishing. What makes it so great, and why it has nearly 40,000 followers, is that it's written by a real person who just loves talking about books.
9.
JPMorgan tweets its looooong history
From its joint origins in both John Pierpont Morgan's corporate empire and The Manhattan Company (founded in 1799), JPMorgan Chase is nearly as old as the United States — which means an amazing historical archive and pretty great #ThrowbackThursdays.
11.
The Dodgers troll their Southern California rivals

Following a bench-clearing brawl between the Dodger and Padres, the Dodgers told San Diego opponents via Twitter to listen to its city most famous citizen — and got retweeted nearly 12,000 times.
12.
Helper's memetastic Twitter account


wow. such meme. very internet. how twitter.
13.
And, of course, Oreo's "dunk in the dark" tweet within minutes of the Super Bowl blackout
Oreo got major kudos — and a mention in the Twitter S-1 filing — for tweeting this advertisement within minutes of the Super Bowl blackout. 360i, the agency behind the ad, said the key was having Oreo executives in the room, ready to pull the trigger. It's gotten more than 15,000 retweets and more than 6,000 favorites since it was posted at 8:48 p.m on Feb. 3.