This Writer Has The Best Twitter Account Ever
*applauds Peter Hessler*
Peter Hessler is a writer.
He's been on staff at the New Yorker since 2000.
He's penned numerous articles and several books and been nominated for and won many prestigious awards. Since 2011, he's been based in Egypt, where he's reported from the front lines of a nation undergoing tremendous change.
These accomplishments pale in comparison to his Twitter account, which he created in May 2009.
He has sent precisely one tweet.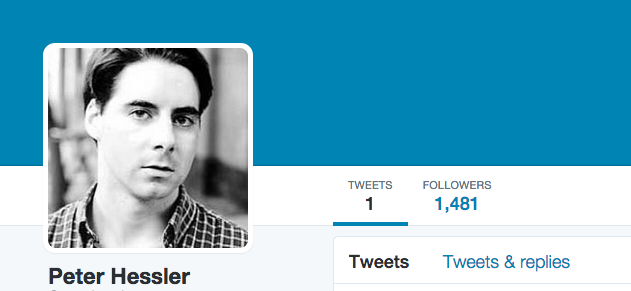 Sandy Allen is a freelance writer and formerly BuzzFeed's Deputy Features Editor. Their first book "A Kind of Mirraculas Paradise" is forthcoming from Scribner.

Contact Sandy Allen at sandraeallen@gmail.com.

Got a confidential tip? Submit it here.