a boy's kicked out of his house
so he moves into the baths
+ becomes the steam
men breathe in + out again
+ this is a kind of homecoming,
tendriled in these strange lung
gutters, aqueduct full & emptying
of mucous & curses. god
as he passes through a hand
clamped over a drooling mouth.
god as he's sucked back up
inside a body. can you believe
there's freedom in being so out
of control you can pass through
a man unseen, lay dormant
as an idea or disease until
you remerge years later
through his speech or semen?
in this way the men bring him
into their homes, kiss him
onto their wive's + children's
sleeping foreheads. in this way,
the boy is everywhere + everywhere
is the boy. sort of how matter
can never be created or destroyed,
that same idea, just much
much sadder.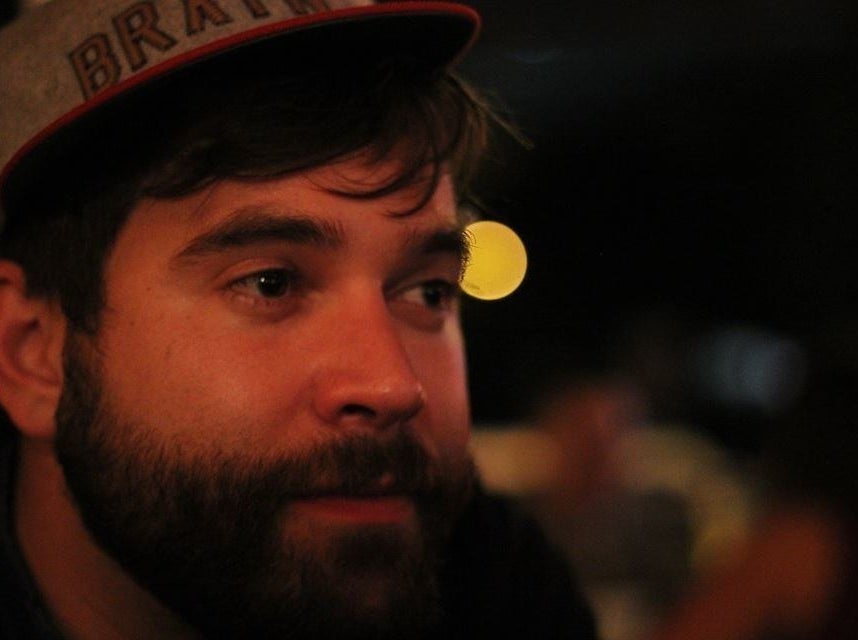 Sam Sax is a 2015 NEA Fellow and finalist for The Ruth Lilly Fellowship from the Poetry Foundation. He is a poetry Fellow at The Michener Center for Writers where he serves as the Editor-in-chief of Bat City Review. He is the two time Bay Area Grand Slam Champion and author of the chapbooks, A Guide to Undressing Your Monsters (Button Poetry, 2014), sad boy / detective (Black Lawrence Press, 2015) and All The Rage (Sibling Rivalry Press, 2016). His poems are forthcoming in American Poetry Review, Boston Review, Ploughshares, Guernica, Poetry Magazine, and other journals.