FDA Investigation Links Tainted Jerky Treats To Dog Deaths
Why are so many pets getting sick from jerky snacks?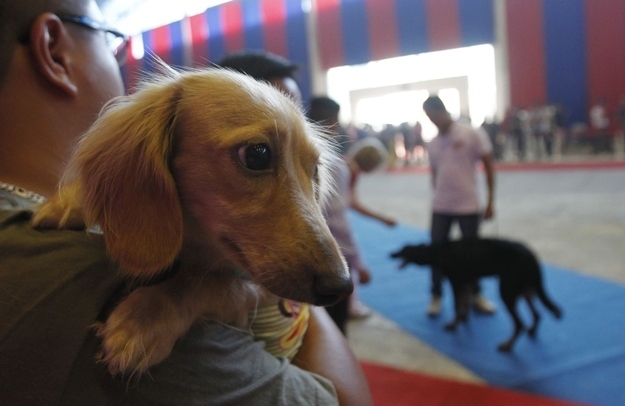 Since 2007, there have been more than 550 deaths and 3,600 dog illnesses tied to pet jerky. The U.S. Food and Drug Administration isn't naming any particular brand and has been unable to find an exact cause of the problem.
"Most of the jerky treats implicated have been made in China," the FDA said on its website.
The FDA is looking for dog and cat owners who have had pets that may have gotten ill after consuming the jerky.
FDA reports that after hours of eating the treats, some pets exhibited a "decreased appetite, decreased activity, vomiting, diarrhea (sometimes with blood or mucus), increased water consumption, and/or increased urination."
The FDA recommends caution in feeding pets jerky treats — stating that they are not essential to a balanced diet — and to stop serving them immediately if your pet becomes sick. The agency also urges owners to save the remaining treats and its packing for possible testing.
In January, Purina and Del Monte, two of the nations largest manufacturers of treats issued voluntary recalls of jerky-type treats.