At Least 13 Killed In Shooting At Navy Yard In Washington
Developing: The alleged gunman, identified as 34-year-old Aaron Alexis, is dead. Eight others were wounded in the shooting, a Navy official said.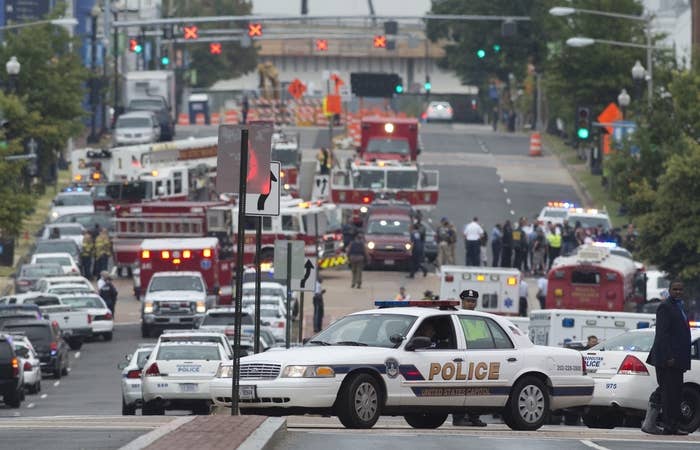 Updated 1:10 a.m. ET Tuesday
At least 12 people and a gunman were killed Monday during a shooting rampage at the Naval Sea Systems Command on the grounds of the Navy Yard in Washington, officials said.
Police identified the gunman as Aaron Alexis, 34, originally of Ft. Worth, Texas. Three weapons were found with Alexis: an AR-15 assault rifle, a shotgun and a semiautomatic pistol, according to reports. Alexis died during a shootout with police, officials said.
All 12 victims in the shooting were civilians and 8 others were wounded, police said. The attack took place in "multiple areas" of the base. The shooting victims range in age from 46 to 73 years old.
Alexis was a full-time reservist in the U.S. Navy between May 2007 and January 2011, when he was discharged, the Navy said. Alexis had been awarded the National Defense Service Medal and the Global War on Terrorism Service Medal, the Navy said.
Alexis was previously arrested by Seattle police in 2004 for shooting out the tires of another man's vehicle in what he later described to detectives as an anger-fueled "blackout," according to the Seattle Times.
Alexis purchased at least some of the weapons used in the assault within the past few days in Virginia, USA Today reported.
Earlier in the day, there was confusion over how many shooters were involved in the incident. Police initially said there were two other possible suspects at large then later cleared both of suspicion.
"We have the single and sole" suspect, Washington, D.C., Police Chief Cathy Lanier announced late Monday.
Lanier said police do not know what the motive for the shootings might be. The FBI is leading the investigation, she said.
The Navy said shots were first fired around 8:20 a.m. at the Naval Sea Systems Command headquarters, where about 3,000 people work.
"We're confronting yet another mass shooting," President Obama said prior to an event on the economy. "We will do everything in our power to make sure whoever carried out this cowardly act is held responsible."
Obama said of the victims: "They know the dangers of serving abroad, today they faced the unimaginable violence that they wouldn't have expected here at home."
"We send our thoughts and prayers to all at the Navy Yard who've been touched by this tragedy," he said.
Aaron Alexis' father, Algernon Alexis, told Reuters it was a "complete shock," that his son was involved in the shooting. He said his son was former military and now studying while working in a computer-related job for a private company.
Police and federal agents from multiple law enforcement agencies responded to the scene, and streets in the area were closed. The Navy Yard is located in southeast Washington on the Anacostia River.
Three people — one police officer and two civilians — are in a critical condition at MedStar Washington Hospital Center, said Janis M. Orlowski, chief medical officer.
The Associated Press quoted eyewitnesses saying that a gunman was shooting from a fourth floor overlook down at people in the building's cafeteria on the first floor.
The Washington Nationals game against the Atlanta Braves was postponed. The stadium's parking lot was used as meeting place for Navy Yard employees and families.
The Senate buildings in Washington were locked down until 5 p.m. "out of abundance of caution."
Family members looking for information about their loved ones can call 202-433-6151 or 202-433-9713. The Navy posted more information about assistance for victims, workers and families with issues related to today's shooting.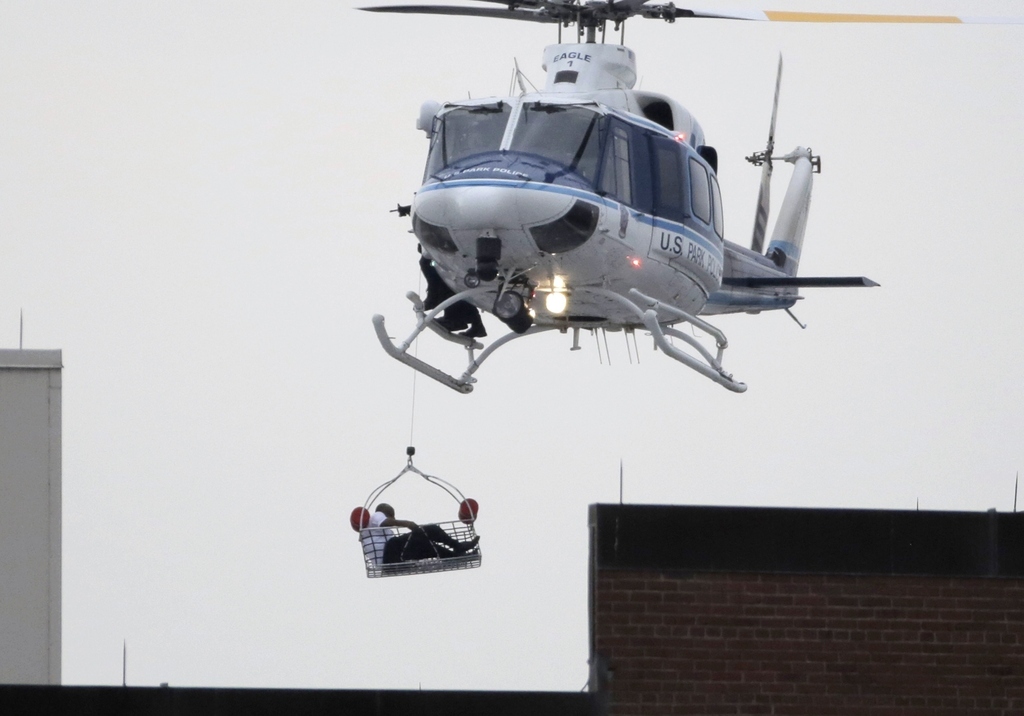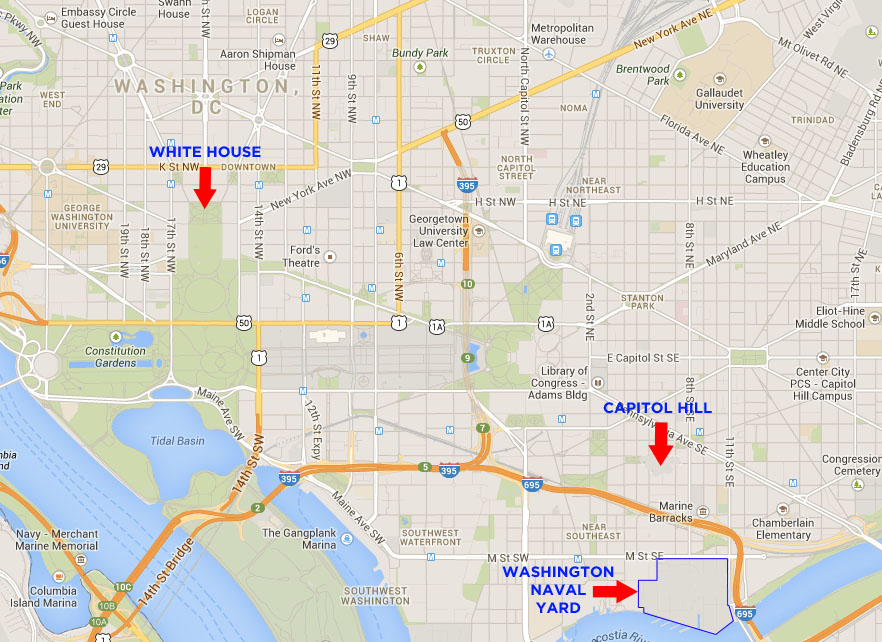 Video From the Scene:
Via Now This News