NYPD Interrupted A Comedian's Live Set To Escort Out Two Audience Members And Weirdness Ensued
Comic Adam Newman is still not totally sure why police interrupted his show and then told him to "shut the fuck up."
Comedian Adam Newman shared a video today that was filmed during a recent late night comedy show he had at the UCB Theatre, showing the NYPD barging in to make an arrest and being fairly disruptive.
Here's how it went down: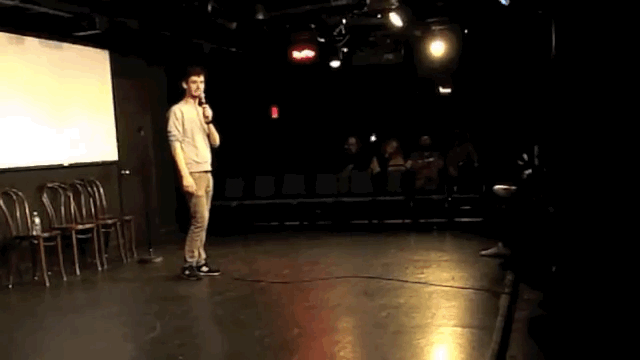 After the police interrupt the show, Newman tries to make some banter with them, and they reply by telling him to "shut the fuck up":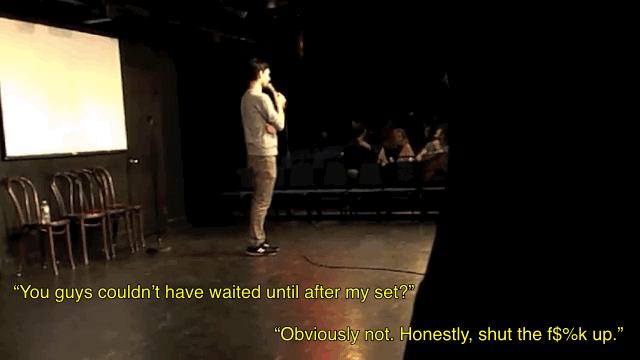 The officers arrest someone and leave, but no one knows why the arrest was made. Someone guesses it was a homeless man who made his way into the theater.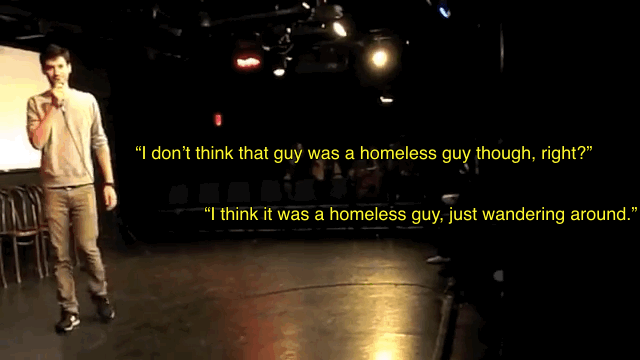 ...while someone else suggests some rather lewd behavior.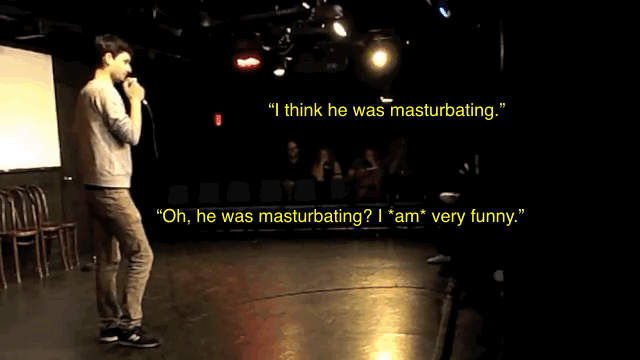 Newman told BuzzFeed News he spoke with staff members of the theater who were working the box office during his set, who sort of had an idea of what happened.
"They said some guy came in and accused two men in the theatre of trying to rob him earlier," he said. "But the guys that the police removed from the theatre said that guy had tried to rob them."
Newman, who once went viral after pulling cocaine out of a heckler's coat, added, "I've never had a policeman yell at me on stage before. Dealing with hecklers is one thing, but this was a whole other thing."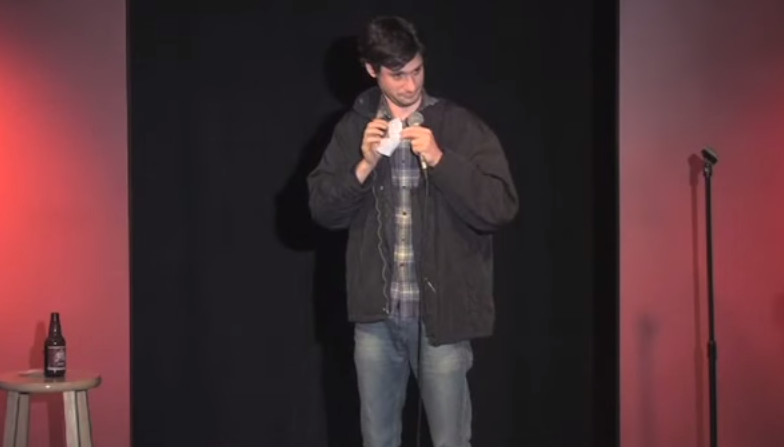 Contact the reporter at sami.main@buzzfeed.com.