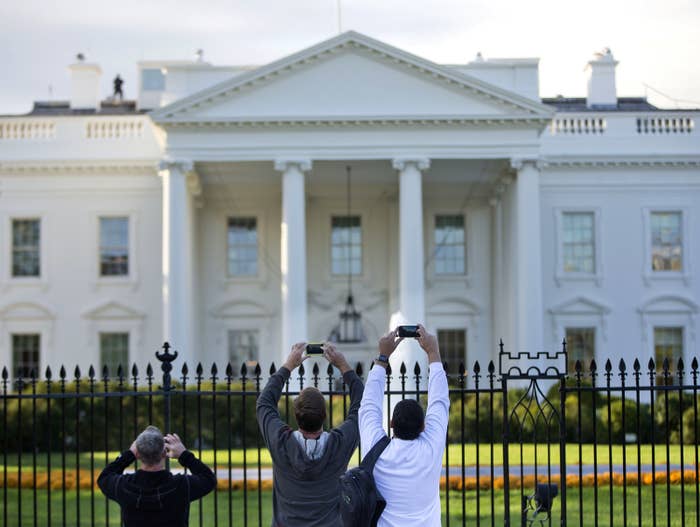 A 26-year-old man roamed the White House grounds for more than 16 minutes and at one point even rattled a door handle before he was detained by the Secret Service, officials said Friday.
Secret Service officials conceded multiple security lapses allowed Jonathan T. Tran of Milpitas, California, to wander through the highly-secured area last week, although he never gained entry to the White House building.
Still, Secret Service agents were "extremely disappointed" in how the incident was handled, and are looking at making security changes, the agency said in a statement.
Tran breached the outer perimeter of the White House at 11:21 p.m. March 10 after climbing a 5-foot fence near the Treasury Department. He then scaled another 8-foot vehicle gate and another 3.5-foot fence in the southeast corner of the East Wing of the White House, according to the Secret Service.
Tran was reportedly carrying two canisters of mace in a backpack and, although he trigged several alarms, was able to avoid some sensors on the ground. During his time on the ground, Rep. Jason Chaffetz told CNN Friday that Tran was at one point able to rattle a door handle.
Tran was taken into custody by agents at 11:38 p.m., according to the Secret Service.

President Trump, who was at the White House at the time of the breach, applauded the Secret Service's arrest of Tran as a "fantastic job." However, Chaffetz sent a letter to agency asking that the agency's acting director, William Callahan, brief members of Congress on the incident.
The Secret Service said it has conducted more than 50 interviews, reviewed radio transmissions and video footage as part of the investigation into the breach.
Tran, meanwhile, faces a maximum of 10 years in prison if convicted of entering the White House grounds without permission.