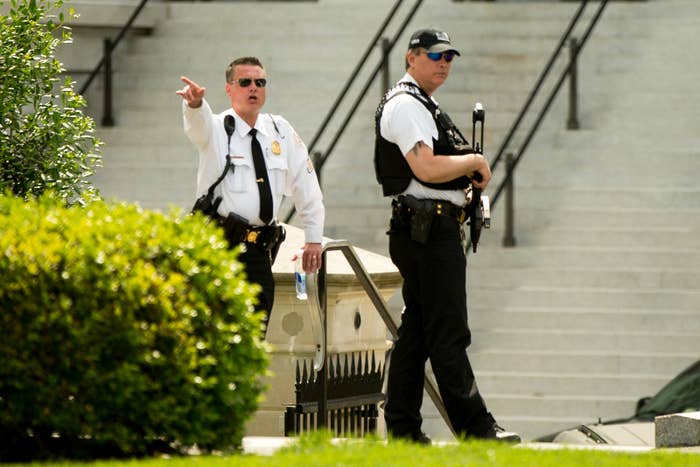 An armed man who walked toward a White House checkpoint on Friday was shot by a Secret Service agents, prompting officials to place the grounds on lockdown, officials said.
The man was critically injured taken to a nearby hospital.
A Secret Service spokesperson told BuzzFeed News the man ignored multiple verbal commands from officers at the checkpoint before he was shot once.
Secret Service Uniformed Division officers and an agent provided medical aid to the man before he paramedics arrived.
The shooting was reported near 17th and E Street, which is along the western perimeter of the White House grounds.
The man was not able to access the White House grounds at any point.
The District of Columbia Fire and EMS department said one person suffered critical injuries in the shooting and was taken to a nearby hospital.
According to White House Press Pool reports, President Obama was not at the White House at the time of the shooting.
Vice President Joe Biden, however, was at the White House and secured during the incident.
The suspect, who has not been identified, has been taken into custody by the Secret Service, officials said.
A firearm was recovered at the scene.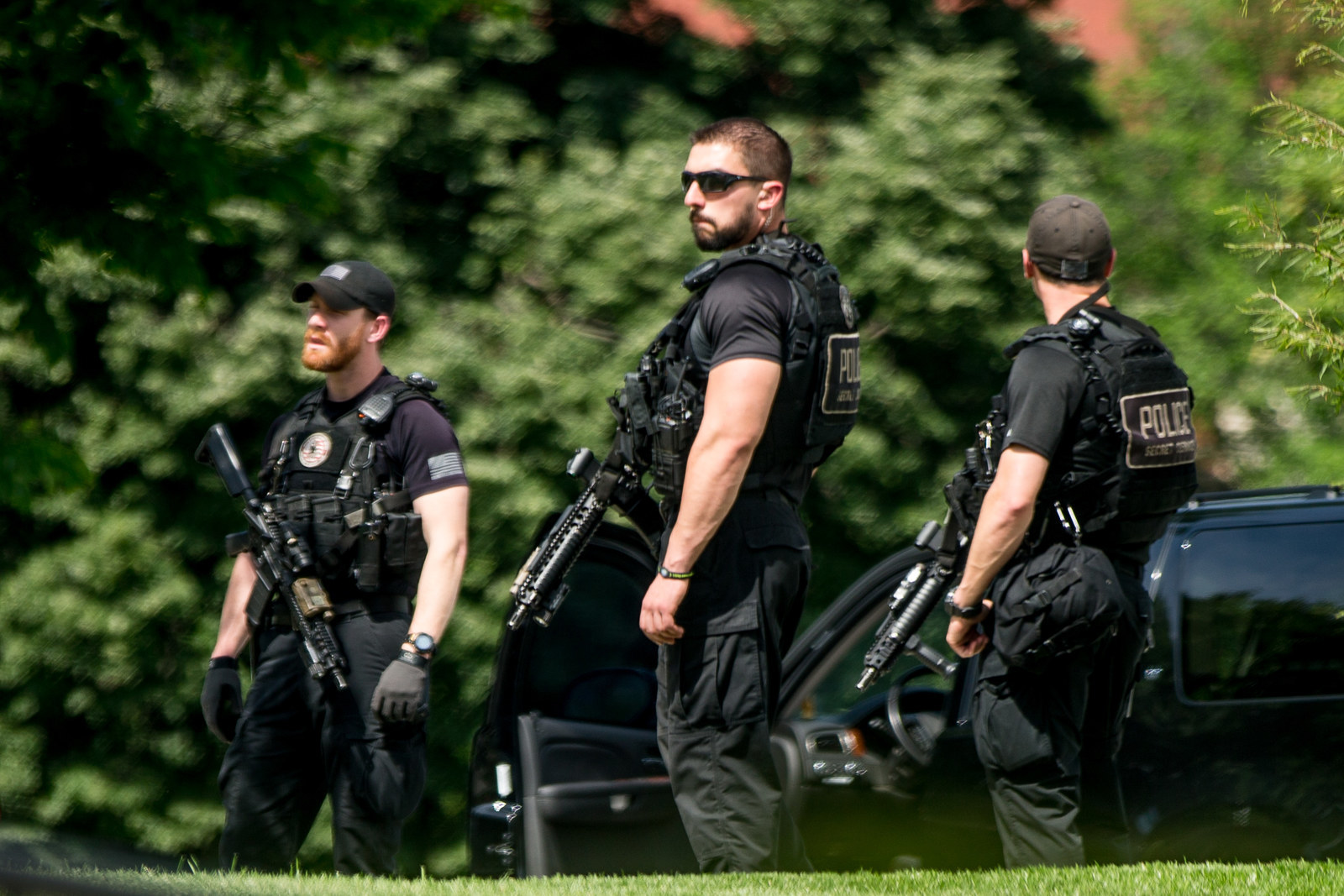 While at Andrews Air Force Base, Obama was briefed on the shooting and told no one associated with the White House was injured.

Shortly after shots were heard, heavily armed officers and Secret Service agents were seen across the White House grounds.