A violent international gang known as MS-13 has grabbed the attention of President Donald Trump, his attorney general, and conservative media, becoming a poster child for what they claim are the disastrous results of lax immigration laws and open borders.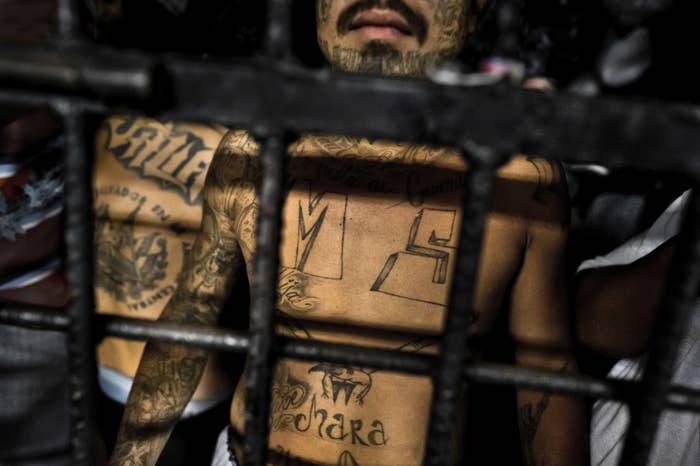 An infamous street gang with roots in Los Angeles and Central America, MS-13 has recently been held up by the Trump administration as an example of what the president and his attorney general say is a pervasive criminal element of the undocumented population in the United States.

"MS-13 has become a symbol of this plague that has spread across our country and into our communities," US Attorney General Jeff Sessions said this week at a meeting of his Organized Crime Council and Organized Crime Drug Enforcement Task Force. "Because of an open border and years of lax immigration enforcement, MS-13 has been sending both recruiters and members to regenerate gangs that previously had been decimated, and smuggling members across the border as unaccompanied minors."
But as the Trump administration threatens to crackdown on the gang, federal officials risk repeating the same policy mistakes that helped MS-13 become the violent international crime organization that it is today.
Experts argue that it is deportation policy, not immigration, that turned MS-13 into a brutal international crime organization, with operations that stretch across the US, Mexico, and Central America.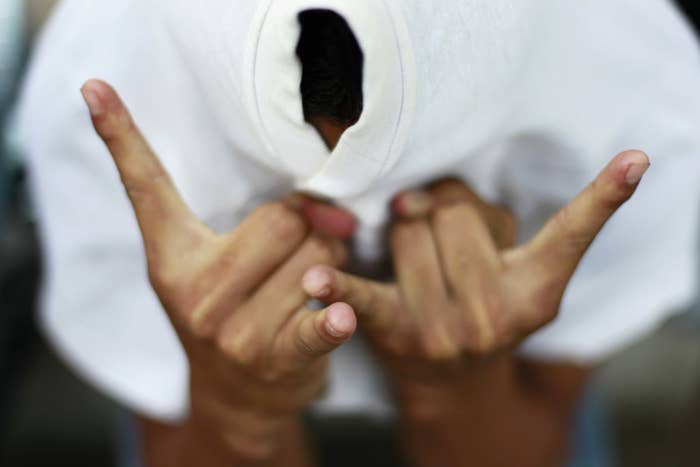 MS-13 reemerged in the spotlight this week, after its members were linked to the grisly killings of four young men in Long Island, New York, on April 12. The victims, identified as Justin Llivicura, 16, Jorge Tigre, 18, Michael Banegas, 18, and Jefferson Villalobos, 20, were hacked to death with machetes, NBC News reported.
It was the latest in a string US murders linked to MS-13 in the past 18 months, including the deaths of three other suburban New York teenagers in 2016. In March, more than a dozen alleged MS-13 members were federally charged for those killings, as well as four others. The FBI estimates that there are between 6,000 and 10,000 people with MS-13 ties in the US, and that the gang has a presence in 42 states.
The cases have generated national media attention, particularly at Fox News, where the MS-13 issue is frequently linked to illegal immigration. Trump, an avid consumer of Fox News, has also singled out MS-13, tweeting Tuesday that his administration would crack down on the gang.
Though Trump placed the blame for MS-13's presence in the US on his predecessor, criminal and Latin American experts say that the problem began much earlier. And most agree that aggressive deportation policies played a key role into turning the gang into an international criminal threat.
Formed as a Los Angeles street gang in the 1980s, MS-13, or Marasalvatrucha, was initially comprised mainly of immigrants from El Salvador, many of who were escaping a civil war in their home country.
Amid a spike in violent crime and gang activity in the mid-1990s, Congress passed legislation aimed at using targeted deportations as a tool to crack down on street gangs like MS-13. Under that policy, suspected gang members sentenced to a year or more in prison would be eligible for deportation. Minor crimes like petty theft and drunk driving were also added to a list of offenses that could make immigrants — including those living in the US legally — eligible for deportation.
As a result, the deportations effectively exported MS-13 to Central American countries, many of which were still reeling from the impacts of years of civil war and were unprepared for the influx of deportations. Street gangs like MS-13 flourished in these countries, as the gangs' expanded their reach and exported the gang lifestyle learned in the streets of Los Angeles streets to Central America and Mexico.
According to the FBI, MS-13 and another Los Angeles gang known as 18th Street, or M-18, in particular appeared to thrive in the new environment. Law enforcement officials soon began to see coordination between US-based gangs and the affiliated groups that had been deported.
"Deported alien gang members have established MS-13 and M-18 gang cliques in their home countries, and some experts suggest that U.S. deportation policies have effectively transported U.S.-styled gang culture to parts of Central America and Mexico," a 2008 congressional research report for congress stated.
"Deported gang members banded together for social and economical advantage as a way to compete with existing Central American and Mexican gangs, and to survive in a foreign environment on income obtained through familiar criminal means," the report continued.

The impact of the deportations was a skyrocketing homicide rate, overcrowded prisons, and the proliferation of hard drug use in Central America.
In turn, MS-13 is believed to have also become more organized — and more violent — in exile, recruiting into its ranks former guerrilla and military fighters from Central American civil wars, according to an FBI National Gang Intelligence Center Assessment from 2013.
The 2008 report to Congress explained that deported gang members appeared to have "established a 'revolving door' migratory pattern of repeat illegal reentry into the United States, raising concerns that these 'migratory' alien gang members may become involved in narco-trafficking, smuggling, and other criminal activities."
MS-13 also made links with the more sophisticated, better organized, and more resourceful drug cartels from Mexico, according to the 2013 FBI report. As organized crime groups like the Sinaloa Cartel, the Gulf Cartel, and La Familia Michoacan began moving their operations into Central America, they recruited many MS-13 members as hit-men and enforcers, leading to further increases in violence.
Today, growing violence and threats from gangs like MS-13 in Guatemala, Honduras and El Salvador are often cited by immigrants seeking asylum in Mexico and the US.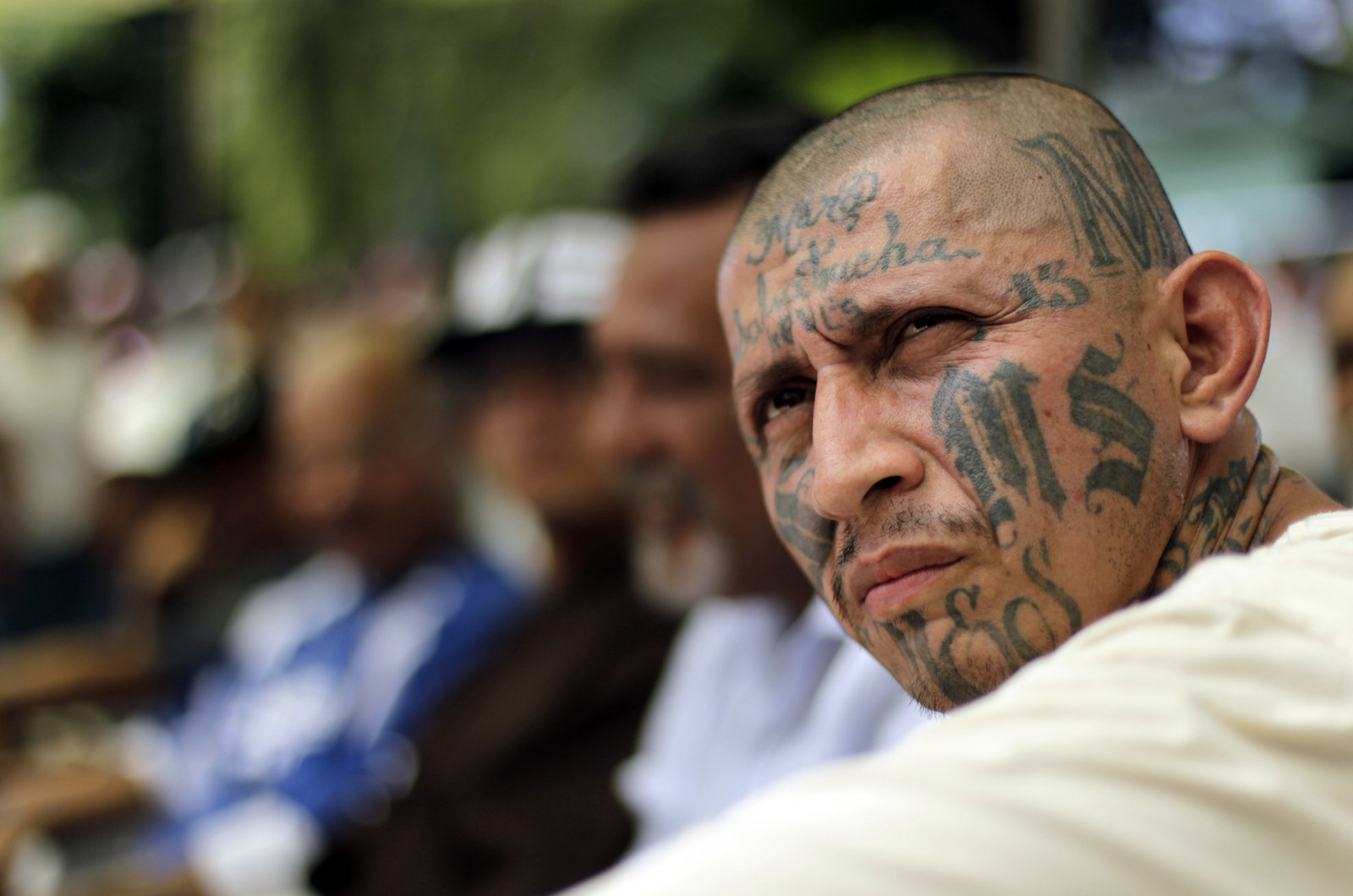 The deadly impact to countries like El Salvador, Guatemala, and Honduras has been exacerbated further by a lack of coordination between the US and the countries receiving deported gang members. US officials did not provide other countries with criminal background information on the people deported, or with gang affiliation and history unless it was the specific reason for deportation, according to another report on MS-13 provided to Congress in August 2016.
In the early 2000s, some Central American governments adopted violent policies to attack the problem, known as "Mano Dura" or "hard hand." But the strong-arm tactics seemed to only spark retribution from gangs against police and other government agencies, exposing how ill-prepared some countries were for an influx of deportees, according to the 2016 report.
In 2012, President Barack Obama designated MS-13 a transnational criminal organization, the first such designation given to a US street gang. It wasn't until 2014, though, that the State Department and the Department of Homeland Security signed an agreement to provide more information about deportees to El Salvador, Guatemala and Honduras. The countries now also participate in Transnational Gang Task Force units with the FBI.
In his comments Tuesday, Sessions repeated Trump's campaign promise to "eradicate transnational criminal organizations." However, he did not provide any specifics, offering only that, "there will be much more in the coming weeks and months."